Historical Society Hosts
Friday Night Flickers
Saugus Train Station, Heritage Junction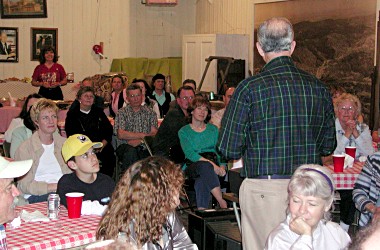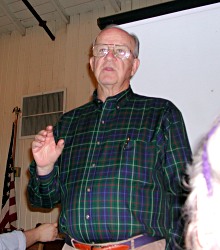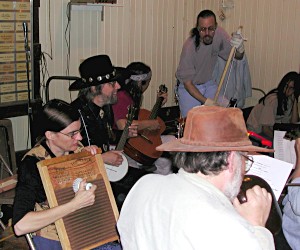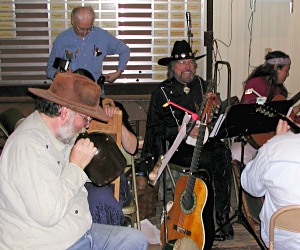 March 30, 2001 — The Santa Clarita Valley Historical Society hosts "Friday Night Flickers" in the Saugus Train Station at Heritage Junction, kicking off the City of Santa Clarita's Cowboy Poetry and Music Festival weekend. Top: Before a sellout crowd, Society board member H. Clyde Smyth introduces the 18-minute documentary shot by his father in 1928 at the Baker Ranch Rodeo (later known as Saugus Speedway). Above: Members of the ...and the Leasebreakers jug band provide unique musical accompaniment to the documentary footage and to the evening's full-length feature, the William S. Hart five-reeler, "The Narrow Trail" (Artcraft, 1917).