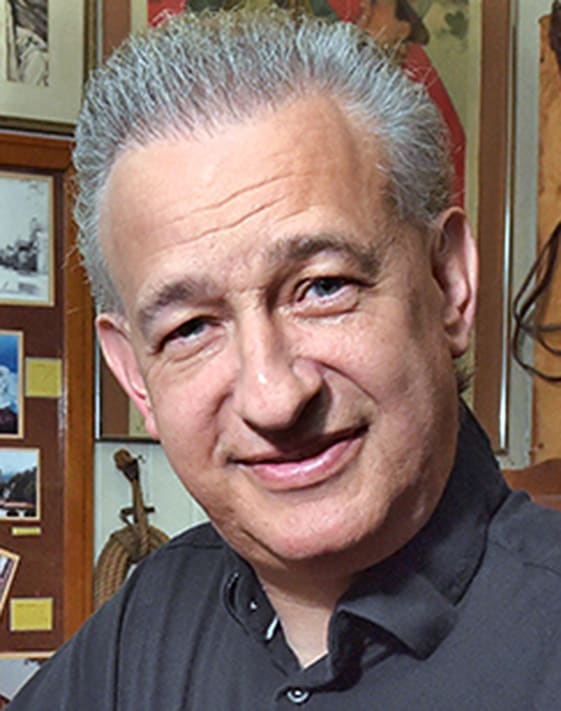 The Melrose family of Acton had some wild times in the Wild West days of the Santa Clarita Valley. Most notable was the 1903 gunfight in which Norman Melrose shot down William Broome in front of the Acton Hotel, ending a long-running feud between the two gentlemen.
But violent episodes in the Melrose family did not start with Norman. In fact, his elder sister Harriet Melrose Farmer was brutally murdered, allegedly by an American Indian, 13 years earlier.
Norman's mother, Nancy Michels, from Kennebec County, Maine, met and married William Melrose in Edwards County, Ill., on Oct. 6, 1836. They eventually had eight children and moved out to Los Angeles, where William died in 1888.
The former Harriet Melrose lived in Mint Canyon with her husband, William Farmer.
Mojave Murderers
On the morning of Nov. 14, 1890, Mrs. Farmer was alone in her house with two or three children. As was common in those days, there were differing reports as to exactly what happened, but apparently she was approached by three unidentified Mojave Indians who asked for a drink of water.
After obtaining the water, one of the men grabbed Mrs. Farmer and began pulling her away from the house. She screamed and managed to break free of his hold, but as she scrambled to get back into the house, the man pulled out a Winchester rifle and shot her in the back, piercing her heart and killing her instantly. Yet another source reported she had been shot in the head.
The murderers then demanded money from her children and ransacked the house, taking everything they could carry away.
Before departing, they took a shot at the children and missed, then ran off into the canyon.
Later that afternoon, John or George W. Clark (his name differed in various reports) was returning to Lang Station in Soledad Canyon after a trip to Mint Canyon. When he was about a mile away from Lang, Clark was ambushed, and two reports rang out. The second shot hit him in the wrist, causing a minor injury. Clark was not able to see who fired upon him as he made his way quickly to open ground.
The shooter was later presumed to be the same Indian who had murdered Mrs. Farmer. It was thought the murderer mistook Clark for a posse member searching for him, and thus was targeted.
Posses Begin Their Search
It was not until the next day that Acton Postmaster Rudolph E. Nickel was able to send out a telegram to report the murder to U.S. Marshal George E. Gard and Los Angeles County Sheriff Martin Aguirre.
Nickel immediately formed a posse of a dozen men who were able to follow tracks left by the suspects leading southward toward Humphreys.
Another well-armed posse consisting of Marshal Gard, Sheriff Aguirre, a Deputy Marshal Jenkins (perhaps William Jenkins?), Deputies Hammel, Brady and Avila, and accompanied by Coroner Weldon, took the 12:45 p.m. train to Mint Canyon to search for the perpetrators.
The newspapers reported several parties were out looking for the suspects, but speculated that they were likely to escape since they had an 18-hour head start.
Of note, Gard had been appointed by the U.S. Senate as United States District Marshal of the Southern District of California on Feb. 6, 1890. He served in that office until his term expired in 1894.
Aguirre, a one-eyed lawman who carried a knife instead of a gun, had the distinction of being the first Latino sheriff of Los Angeles County, serving from 1888-1890. He was best known for his heroism in saving the lives of 19 people from the churning waters of the Los Angeles River during the flood of 1886.
The San Francisco Call newspaper reported Nov. 16, 1890: "Mr. Aguirre is of the opinion that the murderers are half-breeds, and that they will endeavor to cross the mountains into Arizona. The officer has outlined his plans and will leave no stone unturned to capture the gang."
Description of the Suspect
The Los Angeles Herald of Nov. 17 reported the Indian still to be at large. Now, only one suspect was being discussed, rather than three. He was described as a "Chimahuaia [Chemehuevi1] Indian from Fort Tejon, 25 years old, 5 foot 8 inches in height, medium build, face smooth, not full nor exactly thin, complexion medium light for an Indian, cheek bones not very prominent, wears dark-colored sack coat and vest, buttons on vest of different colors, pants mixed grey, badly frayed at the bottom and much worn on inside nearly to the knee, black slouch hat, sharp pointed lace shoes, about number 9, with three nails on outside of the sole of the left shoe. He is well acquainted with the country near Calico; speaks good English; carries a 44-calibre Ballard rifle."
Two days later, the posses continued to chase the suspect throughout the region. Sheriff Aguirre was accompanied by two Melrose boys (brothers of Mrs. Farmer), as well as Deputies Hammel, Villiejos and Brady; Thomas F. Mitchell; and Weston. They had searched all over within a 5-mile radius of Placeritos and Capitan Canyons without success. They then left from Mitchell's ranch to scour the area around Mint Canyon, Dead Man's Canyon, Elizabeth Lake and Castac Canyon.
The Last Sighting
The last known sighting of the suspect occurred Nov. 20 when a Mexican boy reported meeting a man fitting the his description about 18 miles from San Fernando, heading in the direction of Big Rock Creek in the Mojave Desert.
The boy said the Indian asked him whether he had seen any white men or Mexicans armed with guns, hunting in the area. The suspect also appeared to be starving and begged the boy for food. He was thought to be headed toward his father's home, 16 miles east of Big Rock Creek.
That same day, Postmaster Nickel obtained signatures on a telegram asking California Gov. Robert Waterman (1887-1891) to offer a reward for the capture of the Indian. Waterman responded Nov. 26, offering a reward of $300 for the arrest and conviction of the murder suspect.
The end of the story unfortunately remains unknown, as we are thus far unable to locate any subsequent news reports relating to the capture or conviction of the assailant. Stay tuned for the sequel, if and when we find it.
©2013 | Alan Pollack, M.D., is president of the Santa Clarita Valley Historical Society.