June 30, 1947 — Lucretia del Valle Grady, daughter of SCV landowner Reginaldo del Valle, arrives in India with her husband, Henry F. Grady, the first U.S. ambassador to the newly independent nation.
5½x8-inch International newswire photo. Cutline reads:
FS1067365 . WATCH YOUR CREDIT . INTRERNATIONAL NEWS PHOTO
SLUG (GRADY GRP)
FIRST U.S. AMBASSADOR ARRIVES IN INDIA
BOMBAY, INDIA ... Dr. Henry F. Grady (center), first U.S. Ambassador to India, and Mrs. Grady are welcomed at Bombay by J.J. MacDonald, American Consul-General. He arrived by ship en route to New Delhi to present his credentials and start his new duties.
G-6-30-47 (FAB)
---
Lucretia Louise del Valle Grady (Oct. 18, 1892 - May 23, 1972) was born in Los Angeles to Rancho Camulos owner and former state Sen. Reginaldo F. del Valle (son of Ygnacio and Ysabel) and his wife, Helen May White del Valle.
Lucretia took to the stage, debuting in either 1911 or 1912 as the leading lady in John Steven McGroarty's three-hour outdoor pageant, "The Mission Play," a drama of Californio life that ran for 20 years at Mission San Gabriel and other venues and drew more than 2.5 million people with the slogan, "If you haven't been to see the Mission Play, you haven't seen California." Lucretia starred in 850 of the roughly 3,200 performances (per Cecilia Rasmussen: "Starring Role").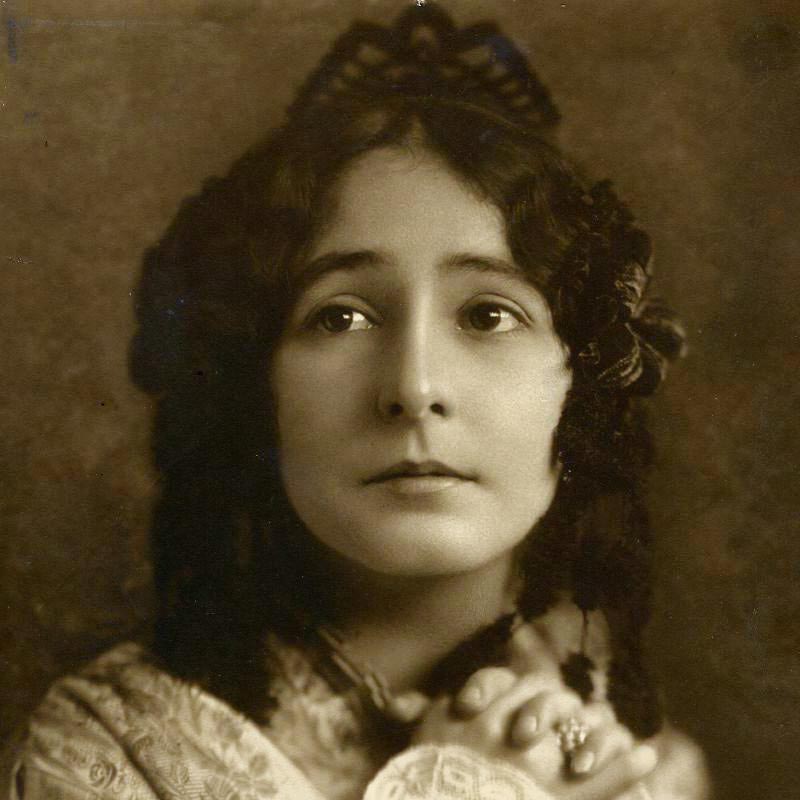 A lifesize, 70x60-inch portrait titled "The Leading Lady" by the American impressionist painter Guy Rose depicts Lucretia in her role as Doña Josefa Yorba. It won the gold medal at the 1915 Panama-California Exposition in San Diego and now resides in Balboa Park's San Diego History Center.
According to Triem and Stone (1996), Lucretia's father, Reginaldo, was a strong promoter of McGroarty's play. As a Del Valle and as a longtime friend of Charles Fletcher Lummis, Reginaldo had a keen interest in preserving the Californio lifestyle. He had been a founding member of Lummis' Landmarks Club in 1887, dedicated to restoring the missions; and he was a founding member of the Historical Society of Southern California.
On her 25th birthday, Oct. 18, 1917, Lucretia married Henry Francis Grady Sr. (1882-1957), an economist and diplomat. Grady worked under then-Commerce Sec. Herbert Hoover, taught at U.C. Berkeley and ran a shipping company. Early into the Franklin Roosevelt administration he was recruited into FDR's "brain trust," and he was named assistant secretary of state at the outbreak of the war in Europe. After the war he was charged with supervising the turbulent elections in Greece. President Harry Truman then appointed him the first U.S. ambassador to the newly independent nation of India and Nepal, then Greece and Iran until 1951.
Lucretia was already well ensconced in Democratic politics by the time they met.
"(Henry) Grady's stature in the Roosevelt administration was no doubt enhanced by the political connections of his wife. Throughout his diplomatic career, he often emphasized that his wife was a tremendous asset in his work," writes University of Cincinnati history professor John T. McNay, editor of Henry Grady's autobiography, "The Memoirs of Ambassador Henry F. Grady: From the Great War to the Cold War" (University of Missouri Press 2009).
"When Eleanor Roosevelt came to California in the late 1920s to rally Democratic voters," McNay writes, "she very likely met Grady's wife at that time. It was to be a long-term association, as Eleanor Roosevelt mentioned her 'good friend ... Mrs. Henry Grady' in several of her 'My Day' columns that appeared in newspapers nationwide in the 1950s."
McNay characterizes Mrs. Grady, aka Lucretia del Valle, as belonging "to an old and politically well-connected Spanish family in California." He says she was a California delegate to the Democratic National Conventions of 1928, 1936 and 1940 and was a member of the Democratic National Committee from California in 1937.
"It seems reasonable that Lucretia Grady's prominent involvement in Democratic politics benefits her husband's career in the Roosevelt administration," McNay writes. "Her position in Democratic politics was no secret. When Grady was named assistant secretary of state in 1939, Time magazine observed: 'Besides his ability and geniality, Dr. Grady at 57 is famed also for his high-powered, jet-haired, Spanish-blooded little wife: Lucretia del Valle Grady, vice chairman — with Jersey City's Boss Hague — of the Democratic National Committee.'"
Lucretia outlived her husband by nearly 15 years. She was 79 when she died at Mills Memorial Hospital in San Mateo, not far from her home at 850 Powell Street in San Francisco. She is buried alongside her husband at Holy Cross Catholic Cemetery in Colma (San Mateo County). The couple had four children: Reginaldo del Valle Grady (1918-1997), Patricia Louise Grady Davies (1920-2000), Henry Grady and John Grady.
---
LW3106: 9600 dpi jpeg from original wire photo purchased 2017 by Leon Worden.