Visible from the 14 Freeway in Acton, this 5-stamp mill was used to crush gold-bearing quartz that was extracted from the Puritan Mine more than a century ago.
All closed up now, the Puritan was one of several gold mines owned by an investment consortium that included California Governor Henry Tifft Gage (1899-1903).
The mill was fabricated by Joshua Hendry Machine Works, aka Joshua Hendry Iron Works, of San Francisco. It is said to be one of only two extant upright mills in Los Angeles County today. It is located on private property, APN 3216-018-004.
Chunks of fused brick in the area (see photos) suggest the onetime presence of an on-site smelter.
---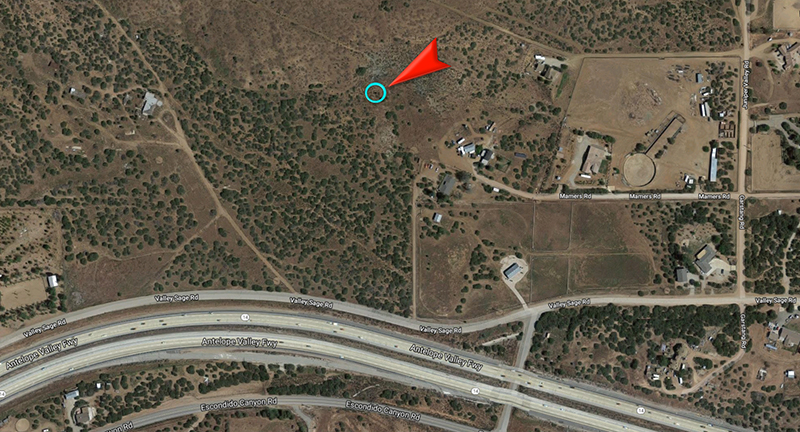 Click map to enlarge.
LW3191: Download original images
here
. Digital images made February 25, 2018, by Leon Worden.