Press Release | Wednesday, March 4, 2015
The Santa Clarita Valley Man and Woman of the Year Committee has released its slate of nominees for 2015.
Nominations are made by nonprofit organizations served by the individuals nominated. The winners are selected by a committee that consists of past winners.
This year's winners — one man, one woman — will be announced at the 2015 Recognition Dinner on Friday, May 1, at 6 p.m. at the Hyatt Valencia. For tickets and information, click [here].
Nominees for 2015 SCV Woman of the Year are: Lois Bauccio, Jane Bettencourt-Soto, Marianne Cederlind, Sue Endress, Diane Erskine-Hellrigel, Elaine Foderaro, Margo Hudson, Gloria Mercado-Fortine, Donna Nuzzi, Anna Ott, Jacquie Peterson, Sue Reynolds, Julie Sturgeon, Raquel Turner and Dora Zavala.
Nominees for 2015 SCV Man of the Year are: Steve Chegwin, Raymond Diaz, Marc Emmer, Carl Kanowsky, Taylor Kellstrom, Jonathan Kraut, Jim Lentini, Ed Masterson, Harold Peterson, Dave Reeves, Dan Sterkel, Eric Stroh and Leon Worden.
(Bios submitted by nominating organizations:)
---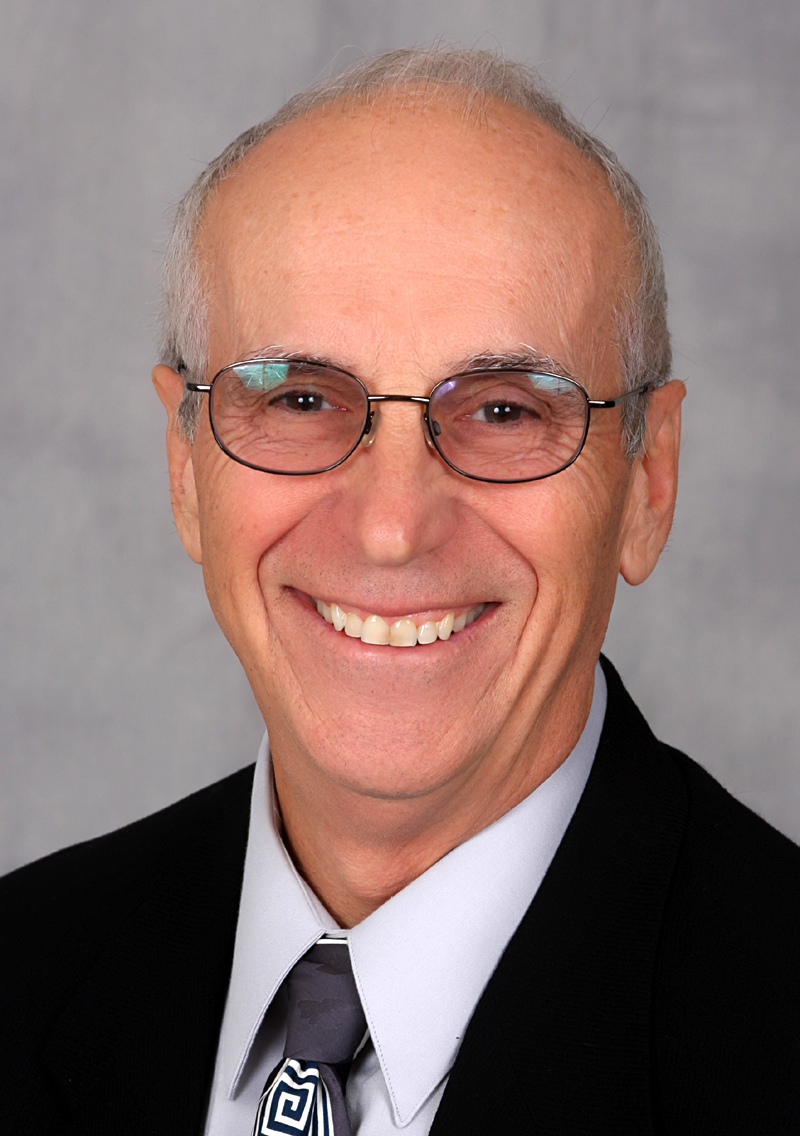 Jim Lentini
Nominated by Santa Clarita Elks Lodge #2379
Jim was born in Chicago. When he was eight, his family moved to the San Fernando Valley where he was raised and educated. After two years at Valley College, he volunteered for the service in 1960. He served in the Army Military Police with a tour of duty in Korea serving in Panmunjom, site of the peace talks with U.N. troops and North Korea. After completion of active duty, Jim returned to Valley College, and later entered the insurance industry. In 1964, he married and started his family: two sons, Nick and Jeff. Jim and his family moved to the Santa Clarita Valley in 1966 where he established his business. Wanting to immerse himself in his new community, he joined the Jaycees where he was actively involved in all their local projects.
In 1986, Jim became a charter member of the new SCV Sunrise Rotary Club, serving as their president in 1988-1989. In 1999 he transferred to the Santa Clarita Valley Rotary (noon) Club and was the Centennial president in 2004-2005. Jim has been on the SCV Rotary board every year since he joined. He was club president in the Centennial Year of Rotary International, and as a tribute to Rotary and to our community, he spearheaded the financing and building of a garden at the city Sports Complex. Upon its completion, the club gifted it to the City of Santa Clarita. The garden is not only a place of relaxation for the community, but serves as a memorial to the young SCV military members who died in service to our country during the Middle Eastern conflicts.
Jim formed the SCV Rotary Veteran's Committee, which is dedicated to helping returning service men and women resume their lives. Among other things, this includes help with education, life skills, mental health, and physical needs, such as fitting homes with special accommodations for disabled veterans. He has also been actively involved in the Habitat for Heroes building site off Soledad Canyon Road as well as the development's memorial to WW II veteran Harry Bell.
---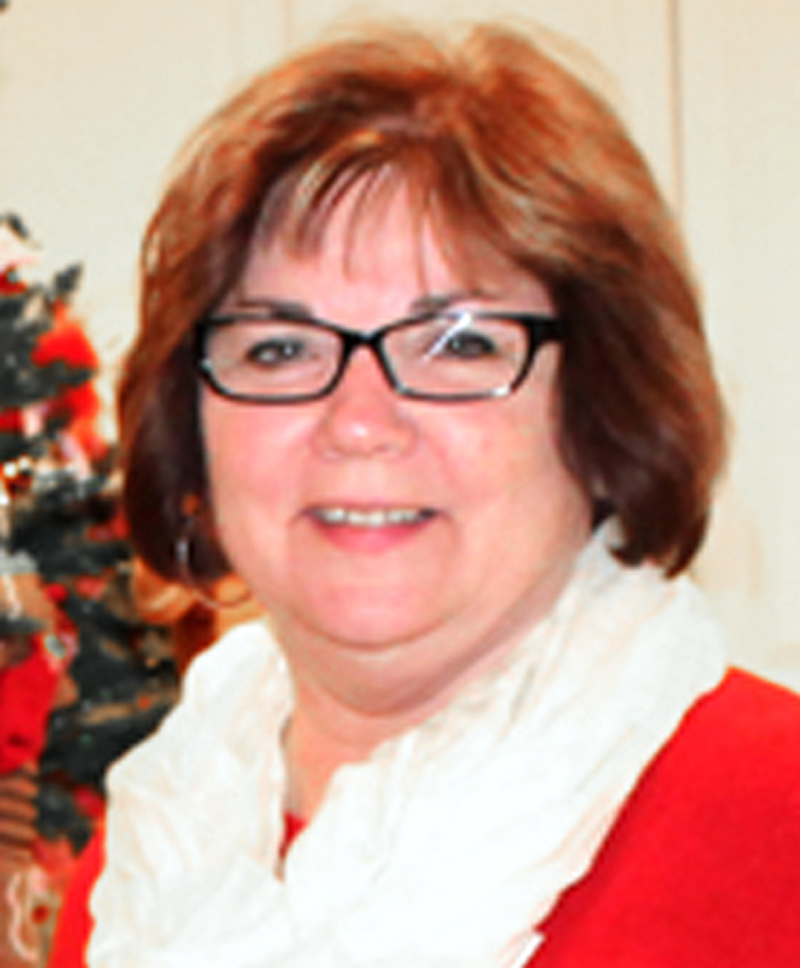 Elaine Foderaro
Nominated by SCV Scholarship Foundation
Under Elaine's guidance, the SCVSF awarded more than $ 600,000 in scholarships to over 500 students, enabling them to begin the first step of this journey. Elaine has received many letters thanking her for her efforts such as the one from a young woman who wrote "I feel extremely lucky to be attending college. You have helped me discover this new intellectual level that has and is continuously inspiring me to gather and learn from all the knowledge I possibly can. I owe you a thanks for aiding me on this journey."
Elaine herself also serves as a role model for women, illustrating that hard work and determination will result in success. Her work experiences have solely been in the educational field. She started in 1980 at Canyon High School as an instructional assistant, later accepting a position as counseling secretary. She transferred to the west side of the Valley and Hart High School as administrative assistant in 1988, where, according to Hart Principal Collyn Nielsen, "She ran the school and trained three different principals."
---
Raymond Diaz
Nominated by American Legion Post 507
Ray grew up in Santa Barbara, California. He worked for the Coca Cola for 23 years. He also worked as a fugitive bounty hunter for 2 years. Ray has 15 relatives that served our country in different branches of the military,hence his getting involved with the American Legion. Ray, aside from fixing all of our refrigeration problems among other things, put on our first Hot rods for heroes which was a very successful fund raiser for our veterans. Ray is the first vice president for the Sons Of the American Legion. He also leads the Glendale/Montrose Christmas parade with the American Legion and their veterans.
---
Jane Bettencourt Soto
Nominated by SCV Committee on Aging
Jane is a third-generation servant. At 10-years old, her grandmother took Jane and her twin sister to Tecate, Mexico to bring supplies, clothing and care to residents of an orphanage. She has been committed to service ever since. When she and her family moved to our valley in 1993, she began her Santa Clarita mission to serve. She and her husband, Rich have two grown children, and due to Jane's infectious inspiration, the whole family is involved with Jane's efforts.
Jane Bettencourt-Soto has been uniquely nominated for this award by numerous Santa Clarita nonprofit organizations under the banner of the Nonprofit Leadership Network, and facilitated by one of our members, The SCV Committee on Aging. This group is a non-affiliated and truly grass-roots organization designed to peer mentor and collaborate to and with our local charitable groups to further enhance our valley. Jane's service to our group has been without equal in terms of long-standing, committed support at every level, literally ensuring that we will be able to continue without board, bylaws, dues, fees, salaries, fundraising, etc. Her retired status and her volunteer and professional history provide the perfect foundation for her dedication to the group. Her impact to the community, through this effort, can never been measured.
---
Harold Petersen
Nominated by Child & Family Center/Child & Family Center Foundation
After 52 years of marriage to his sweetheart, Harold and Jacquie Petersen made the move of their family business and their home to the Santa Clarita Valley in 2001. They settled in the Woodlands neighborhood where once Newhall Land and Farming Cattle roamed the hills to be closer to family and for a quieter way of life. But Harold soon became more dedicated to service and philanthropy in his new community than ever before. The couple saw an opportunity to truly make a charitable impact in the lives of their less fortunate neighbors. Harold has devoted himself to Country, Family, Faith and Community his whole life. (In fact, he was inspired to enter his field of business, disability insurance, because of an accident his father suffered when Harold was a small child, causing the family to lose their dairy farm. He experienced the horrors of disability first hand and he has made it his lifelong goal to help as many people as possible.) This philosophy has carried over into his life of service as well. As patriarch to his family of 37 and growing, Harold Petersen's wisdom and quiet dedication have led the family with ethics and values. This is also true of his role in the community as an outstanding leader.
It is impossible to adequately state how important and impactful Harold Petersen's contributions to Child & Family Center have been. His strong yet quiet advice has been invaluable to growing our annual fund through major gifts, and his philanthropic generosity has meant that hundreds of young people have received the care they need to deal with their anxiety, traumatic life experiences and other emotional disabilities.
---
Eric Stroh
Nominated by Carousel Ranch
Eric Stroh has been calling the Santa Clarita Valley "home" since 1988 when his future wife extolled it's virtues as the perfect place to raise a family. Having earned his Bachelor's degree in Mechanical Engineering, Eric bought his first home; got hired as a Sales Engineer for Honeywell and asked his college sweetheart to marry him. By 1996, they had two daughters and were living the good life in Valencia.
In 2003, Eric left corporate America and began working alongside his father-in-law at Santa Clarita Concrete. Being able to help grown the family business while having the freedom to be present and involved in all aspects of his daughters' lives has been Eric's greatest joy. He has never missed a school production, an award ceremony or sporting event. Eric is always front and center with his camera as his girls' biggest fan. It was his daughter, Jolie's obsession with horses that first brought Eric to Carousel Ranch. Together, they have given hours of love and support to the Ranch.
Eric is extremely proud of the ranch's annual How the West Was Won Trap Shoot, Not only is much of the event his brainchild but he spends countless hours securing donations, sponsors and entertainment to ensure that this unique event is a fun-filled success. He has co-chaired the event for 6 years and has tirelessly raised over $175,000 from this event alone.
When Eric isn't working, he can be found on the water either wakeboarding or paddle boarding, with his family.
From the time Eric joined the Carousel Ranch board, he has been an integral part of the organization.Shortly after joining, Eric stepped up and filled the role of interim President, when no one else could. He took his new position very seriously, working hard to take the board and organization to a new level. None of us, Eric included could have had any idea of the incredible challenges and changes that the ranch would face in the years to follow — yet with Eric as our leader, the ranch not only survived the toughest of times, but continued to thrive. From buying property to complete renovations of our new home, obtaining our conditional use permit (with COUNTLESS County meetings and battling controversy with our neighbor) to the completion of our biggest project ever — the building of our long-awaited Covered Arena (which was completed this year and in use as we speak). So much of this has been made possible because of Eric's tireless leadership, from President to Vice President; from friend to mentor, from fearless fundraiser to someone that simply cares about our kids — Eric has done so much.
---
Marianne Cederlind
Nominated by Carousel Ranch
Marianne Cederlind began her career in banking in 1979 at Manufacturer's Bank She has an extensive working knowledge of both operational and lending functions, having served in positions in each of these areas. In 1981, she joined American Pacific State Bank through their acquisition of one of the banking branches of Manufacturer's Bank.
Marianne served as a commercial lender prior to her promotion to Branch Manager of the Sun Valley office, the largest deposit, lending, and profit center of the bank. In 1988, she was promoted to Senior Vice President and Branch Administrator, overseeing the eight branches of a $450 million bank.City National Bank acquired American Pacific State Bank in 1999. Marianne continued her employment with City National Bank, serving as a Senior Vice President and Team Leader in their San Fernando Valley Commercial Banking Center.
An opportunity arose with the acquisition of American Pacific State Bank to open an independently owned community bank in the underserved area of Sun Valley, California. As one of the founder's and Executive Officers, Marianne assisted in the founding and organization of Mission Valley Bank. During the early years, in addition to serving as a full-time commercial lender and business development officer, she oversaw the branch operations and marketing as well as assisting in finance and credit administration responsibilities.
Marianne currently serves as Senior Vice President / Chief Business Banking Officer, overseeing and actively involved in Sales & Marketing, Business Development, Lending and the Branches. Additionally, she serves on the Executive, ALCO and Loan & Investment Committees.
Marianne has a Bachelor's Degree in Business Administration from the University of Phoenix and is a graduate of the University of Wisconsin's Graduate School of Banking.
In addition to serving a second term as the President of Carousel Ranch, Marianne is a former Zonta member, chairing the Jane Klausman Women in Business Scholarship committee for two years. She has also served as the President of the LAPD's Foothill Advisory Booster Association and was a founding director of the LAPD's Mission Community Police Council. Additionally, she is a Past Treasurer for the Sun Valley Chamber of Commerce.
---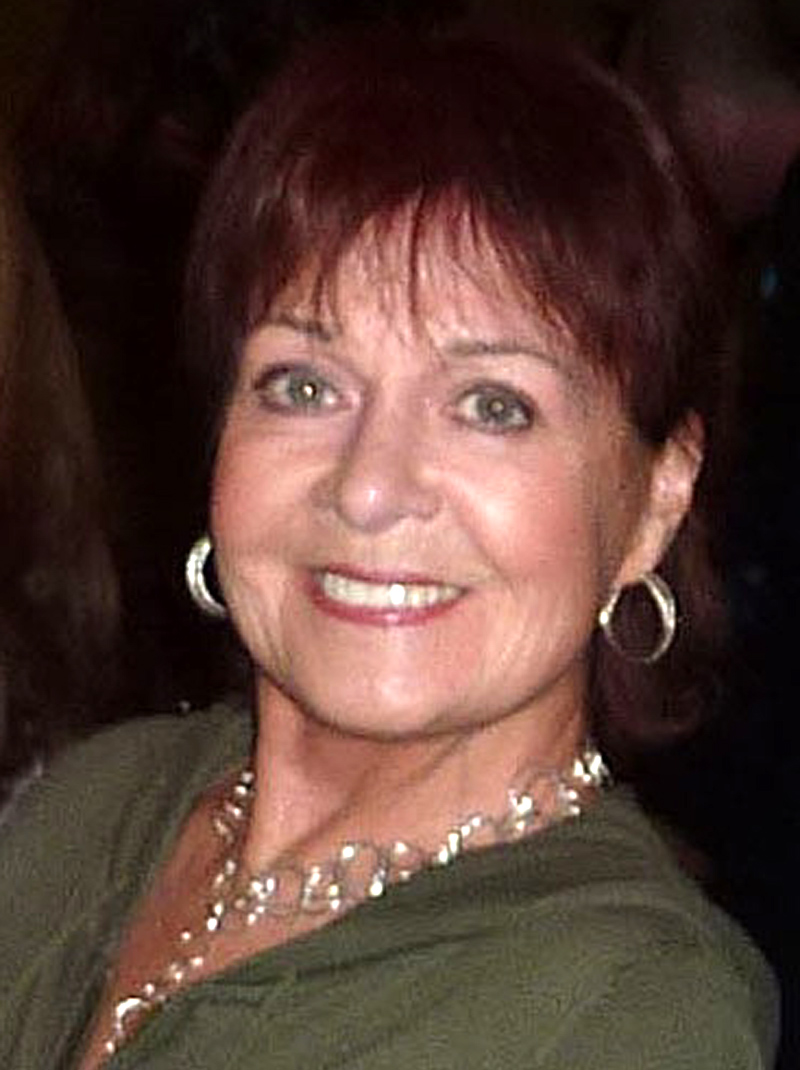 Margo Hudson
Nominated by Single Mothers Outreach
Margo was born in Canada. Her mother died when she was two months old and her dad died when she was twelve. Growing up, her key influencers were her stepmother and aunt who were both hard working, stylish, and inspiring to Margo.
Margo immigrated to the US in 1960 and in 1966 became a citizen. She is very proud to be American, which probably explains why she supports the Fourth of July parade every year.
In 1969, Margo co-chaired the development of the Foster Parent Organization in the Valencia Valley. She ultimately fostered 11 children. In the same year, she became a founding officer of the Adoption Guild of Valencia Valley.
In 1974, Margo joined Aggi's, an upscale boutique in Newhall. Margo purchased the business in 1978 and renamed the store Margo's. With the help of her remarkable staff she became a fashion icon in the Santa Clarita Valley. Her well-trained staff knew and served their customers well, often calling them notifying them of new items. They set up appointments and set aside hand selected clothing in reserved dressing rooms, saving customers time and energy. Stepping into Margo's was like stepping into a dream where a woman was truly treated like a queen.
In 1980 Margo became the founder of the first Miss Santa Clarita Beauty Pageant, which is still an annual event. She frequently coordinated fashion shows showcasing her clothing for Santa Clarita charities. Significantly, she donated gift certificates to Margo's to help charities such as the Henry Mayo Memorial Hospital, OLPH, Soroptimist, Children's Hospital, City of Hope, Multiple Sclerosis and others raise money for their good causes. Through the years Margo supported many charitable events such as the Rocking Horse Derby, Child and Family Center, and she boasts that she attended the very first Boys Club Auction in 1972.
Single Mothers Outreach (SMO) was preparing to move in 2012 when it learned there would be no room for donated clothing. A volunteer since 2011, Margo was determined to find a location for the Shop the Closet program, where members receive free clothing. Margo found and opened Closet on Main in Newhall on February 18, 2013. She secured donors to pay the rent for two years but because the store became so successful, financial help was needed for only one year. Margo worked hundreds of volunteer hours to make Closet on Main the success it is today.
Margo brought her good name and brand to Closet on Main where a woman today still experiences excellent customer service, whether she is a struggling single mom receiving free clothing, or one of Margo's former customers who has come to purchase a gown for an upcoming gala event. Equally important to Single Mothers Outreach, Margo's contribution has provided a valuable revenue stream that eliminated SMO's chronic cash flow challenges.
In 2014, Margo spearheaded fundraising efforts for SMO's involvement in Dancing With Our Stars, sending personal letters to business associates and friends. SMO raised almost $14,000 from the many hours of volunteering, hard work and enthusiasm shown by Margo.
As significant as Margo's contributions have been to the SCV and SMO in particular, she is most proud of and devoted to her two children and their families. She enjoys taking care of her husband Bob, is currently learning Spanish, and enjoys time with friends and family.
---
Gloria Mercado-Fortine
Nominated by Samuel Dixon Family Health Centers
Gloria is a passionate volunteer and leader in our community, the community where she grew up and has lived her entire life. Her passion and leadership at Samuel Dixon Family Health Centers Inc. (SDFHC) have been nothing short of amazing. As a board member of SDFHC the past 4 years and as our current Chairman of the Board, Gloria has helped guide our organization in obtaining the designation of a Federally Qualified Health Center (FQHC), securing both federal and local grants, establish collaborative relationships with other local non-profits serving the underserved and disadvantaged community, expanding accessibility and services at our Newhall location, and guiding us through some early challenges in 2014. With Gloria's leadership, SDFHC continues to provide quality comprehensive healthcare to the uninsured and underinsured population of the Santa Clarita Valley serving over 4,000 patients and providing over 11,000 appointments.
Gloria has dedicated her entire life in supporting and to help build Santa Clarita into the great community that it is today. She has devoted her time to numerous community organizations that have included:
* Board of Directors, SCV Boys & Girls Club
* Center Board of Directors, SCV Child and Family Center
* Executive Committee, SCV Leukemia & Lymphoma Society; Past Chair, Light the Night Fundraiser
* Executive Committee, Santa Clarita Valley Anti-Gang Task Force — Programs include Hero of the Week, Student Recognition, sports programs, Teens on Target, Graffiti Removal Program
* Executive Board of the City of Santa Clarita/Sheriff's Anti-Gang Task Force
* Advisory Board Member, YMCA of Santa Clarita Valley
* Board Member, Providence Health and Services, and Medical Affairs Committee
* Board of Directors, Latino Chamber of Commerce
* Steering Committee, SCV Fourth of July Parade Committee, Parade Announcer for past nine years.
* Founding President of the American Cancer Society SCV Unit and SCV Events Founder — Relay for Life, Daffodil Days
* Member and Past President, Zonta Club of SCV
* SCV Chamber of Commerce, Hispanic Business Committee
* Volunteer, Michael Hoefflin Foundation for Children's Cancer, Gala
* College of the Canyons Silver Spur Gala, Planning Committee
* Interim Chair and Volunteer, Measure SA Committee, Hart School District
* Volunteer, Measure V Committee, Hart High School District
* Volunteer, Measure M, College of the Canyons
* Past Board Member, Girl Scouts, Joshua Tree Council
* Volunteer, Volunteers in Support of Teen Offenders, L.A. County Probation Department
* Volunteer, Flying Samaritans, Medical Support
* Past Board Member, Aid to Victims of Domestic Violence (Domestic Violence Center)
* Former Board Member, Castaic School
* Founding Member, Castaic Town Council
* PTA Volunteer
Gloria is a member of the Wm. S. Hart High School District Governing Board and has been for the past fourteen years. She has served as a District Administrator with Los Angeles Unified School District, is a former principle, teacher and educational specialist, and was a professor at California State University, Los Angeles; Mission College and College of the Canyons. Gloria graduated from William S. Hart High School, received a Bachelor of Arts degree from California State University, Northridge and a Master of Science degrees in School Management and Administration from Pepperdine University.
---
Dan Sterkel
Nominated by Michael Hoefflin Foundation
Daniel Sterkel was born in Chatsworth, California and moved to the SCV in 1981. He is the Executive Manager at Nissan of Valencia. Dan has been married to his lovely wife Chris for 28 years. Dan and Chris have 4 great kids who all attended Saugus High School with the youngest graduating this year.
Dan's Grandfather started in the car business in the early 1940's. His father followed suit and purchased Sterkel GMC in the 1960's. Two of Dan's sons now work for him at Nissan of Valencia, which makes the Sterkels a four-generation family of car salesmen.
Dan loves to work out 6 times a day. He also loves to run and take hikes on the weekends.
Golfing and fishing are also on Dan's list of things to do in his spare time.
Dan was selected as a recipient of Santa Clarita's top 51 most influential people for 2013 and 2014
Most of Dan's involvement with the local community started with the Hart School District 4 years ago when he came up with the idea of giving away a car and thousands in scholarships to the students who attend school without any absences. From there Dan became an advisory board member with Circle of Hope in late December 2012 and on the board for the Michael Hoefflin Foundation for Children's Cancer in April 0f 2013 and served as co-chair of the MHF's largest charity event of 2014, "An Evening Under the Stars. "Evening Under the Stars" is the Foundation's signature event and it's most important fundraising vehicle. Its success is critical to the Foundation's ability to operate and execute on its mission" He also served on the committee for the YMCA 2014 golf tournament and is currently in the works to put on a huge Barbeque Cook-Off benefiting Circle of Hope in the early summer.
Vice-President of the Santa Clarita Valley Automobile Dealers Association is another of the many hats Dan Sterkel wears.
Dan's charitable ways also stretch outside the Santa Clarita Valley by fostering a young lady in Africa, Christine, who is involved in Mother's Fighting for Others.
---
Sue Endress
Nominated by Rotary Club of SCV
The eldest of 5 children, Sue was born in Alhambra and raised in the San Gabriel Valley. She attended Arroyo High School and Rio Hondo Junior College. She met her husband, Bob while working at the University of Southern California where she worked in Human Resources. After they were married they moved to Newhall in 1978. Growing up in the San Gabriel Valley, Newhall was quite a cultural shock — no malls, major restaurants, theaters, horse tracks or beaches. After a few months, the quaint community of Placerita Canyon grew on her and she knew she would live in this area for the rest of her life. Their first daughter, Casandra, was born in 1979 and Nicole followed in 1983. Rounding out their family is step-son Bobby and his wife, Melinda, their son Jake, step-daughter Belinda, Casandra's husband Matt, granddaughters Avery and Ryann, and Nicole's husband David.
Sue and Bob started Unicom Wireless in 1980, selling two way radio systems and service, pagers, and cellular phones. They still work closely with the community, schools, and municipalities with their communication needs. In 2006, thinking she needed yet another challenge in her life, she opened Sue Endress Insurance Services to assist families with their insurance needs.
Sue's volunteer spirit started as a child with her mother and father who volunteered in their church and schools. They were always at some project in the community of helping a family needing assistance. She has worked hard to instill that spirit of volunteering in her own children.
Sue's primary support and dedication through the years has been the Santa Clarita Valley Senior Center. She has watched it grow from serving barely 2000 seniors a year to serving over 10,000 yearly. She has been involved with numerous fundraising activities, events, and programs. She was a founding member and Trustee for the former Santa Clarita Valley Senior Center Foundation.
She has also been involved with the other end of the age spectrum: children, through her years with Girl Scouts, Hart High School Band Booster Club, PTA, etc. Although she no longer has children in school, and although she actively operates two successful businesses, she donates countless hours to work with kids through the Rotary Club where she has guided and mentored approximately 1,000 students at four local high schools, teaching them the principles of ethics and the importance of service to others.
---
Dave Reeves
Nominated by Rotary Club of SCV
Dave, his wife, and their four children have lived in Santa Clarita since 1995. He worked at, and ultimately managed, his father's automotive business for 15 years in Sun Valley. He then worked at a local shop for 10 years before opening his own place in 2008 in Canyon Country. It was a huge struggle, but with a lot of hard work and a very loyal customer base, his business has grown to the point of receiving 61 five-star reviews on yelp.com. Because of wonderful employees in addition to his own skills, talents, and business ethics, he was chosen to be featured as one of the top businesses in the country on television for one year.
He joined the Rotary Club of Santa Clarita Valley in 2009 where he quickly became involved in the club's community service projects. This year he accepted the position of club Secretary, while continuing to work on various service projects and fundraising activities. He is a Paul Harris Fellow, and a member of the Paul Harris Society benefiting the Rotary International Foundation.
Dave is a very humble and self-effacing man who is quick to credit others with his successes, especially his wife, children, and employees.
---
Donna Nuzzi
Nominated by American Cancer Society
Donna's desire to give back to her community began in her early childhood years growing up in Brooklyn, New York. Coming from a tight knit, strong Italian family, and living in a neighborhood that was an extended family, the importance of community and service to community was a guiding direction. Many summers were filled with anticipation of the Nuzzi Family Carnival and Talent Show to benefit Jerry's Kids (the Muscular Dystrophy Association); much fun was had entertaining the neighborhood families in her concrete backyard. Whether it was volunteering in school as a safety monitor, raising money for UNICEF, Special Olympics, or selling Girl iScout cookies, the community service mindset was instilled, and it continued to root further when 36 years ago the Nuzzi family of five journeyed out west to Southern California, settling in Saugus.
Throughout high school and college making the time to volunteer was just part of Donna's life. After graduating with a B.S. in Business Administration Marketing/Finance, from California State University Northridge, and beginning a professional career in direct marketing sales, Donna continued on with volunteerism with events such as the 1984 Summer Olympics, and the 1987 Papal Visit to Los Angeles.
After over 18 years of employment with the City of Santa Clarita, and over two decades of affiliations with nonprofits such as the American Cancer Society, Santa Clarita Valley Boys & Girls Club, American Red Cross, and City of Hope, volunteering continues to enrich her life. The American Cancer is dear to her heart as a result of personal experience, which has driven her passion to continue her dedication and commitment to a cancer-free world.
Donna is a top leader in our organization. Her innovative, resourceful leadership, combined with her high standards and positive outlook bring a level of accomplishment to our programs, services and fundraising that are unsurpassed. As an advocate for the American Cancer Society (ACS), she has been instrumental in making a difference in lives of cancer patients, their families, and all those involved in the fight against cancer. Two aspects of her involvement with the ACS are an amazing ability to instill a sense of community to those who have never been involved with the organization, and to network and leverage resources to benefit the mission of the ACS. Several members of her family, as well as some friends, have battled cancer and that has added to her determination and passion to do all she can to make this a cancer-free world.
---
Carl Kanowsky
Nominated by SCV Boys and Girls Club
Carl is Southern California born and bred. Graduated from Claremont McKenna college and Loyola Law school in Los Angeles, Carl has over 25 years experience as an attorney specializing in needs of Business from small to large. His practice has been in large law firms representing manufacturing, aviation, business and insurance in both the litigation and transactional legal arenas. In 1999 he decided to focus on the SCV and became a partner in Hacker, Kanowsky and Braly; then in 2004 opened his own law firm of Kanowsky & Associates.
Carl arrived in Santa Clarita in 1992 and became involved in the community from day one with his work on the Porta Bella project which encompassed the toxic cleanup of the Bermite property. He took a leadership role in bringing the unsafe level of "cleanup" to the attention of City leaders as well as the growing population. As a result, no development will occur on the site until it is declared safe by the Department of Toxic Substances Control.
In addition, Carl is active in many aspects of our growing community giving of his time, ideas, leadership and financial support. He has served as both President and Director of The SCV Boys & Girls Club and is currently the immediate past president of the Foundation Board as well as the creator of an annual Wine Tasting for Wine Lovers event to benefit Boys & Girls club programs. Carl was a founding Director and continues in that role for The Bank of Santa Clarita; is a board member for Henry Mayo Newhall Memorial Hospital and when raising his 3 sons, served as Cub Master of Pack 490. Always a proponent of Santa Clarita, he has served as the Director for the Themed Entertainment Association which helps keep pre/post entertainment production in our valley and promotes growth of our filming industry. Carl is an active member of the Chamber of Commerce and the Valencia Industrial Association. In addition, he has been a member of and represented the Historical Society of Santa Clarita in preserving our rich heritage.
Carl and his wife Terry have raised 3 sons in the SCV, all graduates of Hart High School. They have called Santa Clarita "home" for 20 years and their love for it shows in their dedication to helping make it the wonderful city we all enjoy.
---
Anna Ott
Nominated by Boys and Girls Club of SCV
Anna Ott is not a stranger to volunteer work in the Santa Clarita Valley. As a former business owner, she has always practiced the art of "giving back" . Now that she has retired, she gives even more of herself with time at all of the Boys & Girls Club major events. Anna is also an avid golfer and shopper.
Anna completed her term as being President and was the first woman to become President of the Foundation for the Boys and Girls Club of Santa Clarita Valley. Prior to serving on the Foundation Board she was a member of the Club's Governing Board of Directors. She also serves on the Executive Committee for the annual Festival of Trees fundraiser, held in November each year.
The Boys and Girls Club of Santa Clarita Valley Foundation was formed in 2002 and Anna was a founding member of the Foundation Board of Directors. Anna participates in the two other major fundraisers as a volunteer/participate; the Annual Benefit Auction in June and the Golf Tournament in August. The Festival of Trees, where she is still on the Executive Committee, and chaired the event in 2004.
As a Founding member of the Foundation Board, Anna has always been available to recruit a foursome or two or three for our Golf Tournament. She coordinates many processes as an active member of the Festival of Trees Executive Committee and still finds time to keep her hands in the Auction in some way.
The effect she has had in either leading or assisting in raising hundreds of thousands of dollars each year (along with many other volunteers) to benefit the Club's three Clubhouses and the thousands of boys & girls throughout the Valley is immeasurable.
Anna does not miss meetings. She is always there for us. She does not say no, if ever, the impact that the Foundation (providing funds) and the Club (providing services, programs, and facilities) have on this Valley is because of volunteers like Anna. She donates her valuable time, many talents and is a very generous donor.
Anna was also previously involved with the Child and Family Center Foundation. She recently won the "Philanthropist of the Decade" award for well over 10 years of volunteer leadership service on the Foundation Board of Directors, is Chair for the Golf Tournament and other projects as well as truly outstanding philanthropic supporter. Anna is also one of the founders of "Dancing with our Stars" , which supports dozens of local non profits.
Anna was also involved with the Henry Mayo Newhall Memorial Hospital Foundation, where she served on that Board and was President of the Home Tour project.
---
Jacquie Peterson
Nominated by Child & Family Center/Child & Family Center Foundation
Like Lana Turner, Jacquie was "discovered" in a drug store. Not Schwab's, Walgreen's; not Hollywood, Council Bluff, Iowa; drinking a cherry coke. That is where she was "discovered" by the young, discerning Harold Petersen in 1944. Harold had the great good sense to pursue the girl who later became his wife. Jacquie is the mother of 4 children — 3 boys, one girl. She is the matriarch of a family amounting to 37 in all, with more great grandchildren and weddings on the way this year. The Petersen's relocated to California in 1967 to Brentwood on the Westside of Los Angeles, and then to Santa Clarita in 2001. Her total commitment to family, country, faith and community has guided her life. She is a powerful and charming leader with boundless energy for life; the everyday and the spectacular occurrences of life. Her honesty and candor are well known, and she is fun, fun, fun. Jacquie's indomitable spirit has been a blessing to Santa Clarita, Brentwood and Council Bluff; not just this year but for a lifetime.
It is impossible to convey the impact for good that Jacquie Petersen has had on Child & Family Center and the children and families we serve. She and her husband, "Pete" , are among the largest individual lifetime donors to our charity, saving hundreds of young lives from succumbing to issues of self-harm and worse due to depression, mental illness and trauma. But philanthropy is only part of Jacquie's gift to us. She is the embodiment of that rare individual who both rolls up her sleeves and writes a check. People have marveled at her stacking tables and chairs following Taste of the Town, or listening to her passionate "pitch" as a solicitor for Guardians of Hope. This incredible and inspirational lady is an indispensable part of our C&FC family, and we were blessed when she became involved in our work.
---
Jonathan Kraut
Nominated by Domestic Violence Center of SCV
As a domestic violence advocate, Jonathan teaches classes at the Santa Clarita Domestic Violence Center and volunteers his time to support victims and their families. As a licensed private investigator, he offers free investigation services to Domestic Violence Center clients. Appointed to the Board of Directors in 2014, he now heads the Community Committee that provides information about the Center and supports a better understanding of domestic abuse issues locally. His novel fundraising efforts, inroads to improve legislative support, and ability to communicate to the media regarding domestic violence are helping reshape our views of how to address, prevent, and disconnect from abusive relationships.
In 2014 he released a new book called "Ending The Abuse" that is gaining national attention and is fast becoming the new standard that is being used to address domestic abuse. His ongoing research, contribution as an author and public speaker, and selfless volunteer spirit has already made a mark on our society.
Jonathan has been an amazing volunteer for the DVC. He is actually our first male to graduate from our 40 Hour DV Advocate Training last year and he has volunteered to take our clients to court for support at their hearings. Jonathan volunteers EVERY Monday night to teach meditation to DV clients and he also trains additional volunteers to facilitate meditation in his absence. Jonathan attends all DVC fundraisers and educational forums and he is a wealth of information regarding legal issues and issues related to stalking. Jonathan has written articles in the Signal about standing up to domestic violence in his monthly editorial and advocates for the DVC at social events in our valley. In January we were able to offer Yoga to our clients because Jonathan introduced the DVC to a local Yoga instructor who is now providing free yoga.
---
Sue Reynolds
Nominated by Domestic Violence Center of SCV And Boy Scouts of America
Susan Reynolds has worked for Fortune 50 companies, and yet also with the smallest of small companies, due to her background in a family business in the Midwest that served the local farmers. She graduated from high school at a younger age than most, attended the local community college and "did time" for the Illinois Department of Corrections (as an employee, not a resident!), to do illustration for prisoner teaching materials. She maintains that this one job so wizened her that she's been tough to shock thereafter. After studying communications and graphics at Indiana University, she moved into corporate marketing communications. She has been an executive speechwriter, corporate trainer, executive image coach, and communications consultant. She has now helped the messages of executives as they've grown companies, and closed plants, broken ground, and rallied the troops.
Sue has been a part of the Santa Clarita Valley business and nonprofit communities for a decade with NewMarket Careers, and now brings her Career Development skills to the Hart School District to assist SCV youth in productively enter the workforce. She has mentored and conducted presentations for area high school students, having participated in developing career curriculum for VIA Connect 2 Success that began with the SCV School & Business Alliance and Junior Achievement, as well as CoC / Workforce.
She has served as Chamber Ambassador while also serving as a Board member and other committees (emeritus Executive Board) and was awarded the Chamber Special Recognition Award. Susan is active in the Valley Industrial Association, having contributed to the Education Committee and also chaired the Leadership Program, and Students Teaming to Achieve Results "STAR." She has been President of Soroptimist of Greater SCV (having won recognition for membership two consecutive years AND won international recognition for publicity and fundraising). She serves as Camino Real Region Public Awareness Chair.
Sue serves on the Executive Board of the Domestic Violence Center, with particular concern for prevention of violence through education and empowerment of women and men, girls and boys.
Having lost husband Bruce to prostate cancer, Sue was immensely proud to dance for Circle of Hope as part of their launch of support services to help those suffering with this heinous and all too common disease. She also serves on the Circle of Hope Advisory Board, and served the SCV Education Foundation Board.
In her "somewhat rare" spare time, she rides her palomino mare, having enjoyed horseback riding all the way back to childhood days in the cornfields of Illinois. (She is a past Secretary of Newhall Trail Riders, and was an Illinois 4H honor member.) Now a widow, her family includes grandson Alexander and also well-loved dogs and bunnies, including Doberman Nüdel who is certified as a therapy dog and as a Cal-EMA Search and Rescue dog. (Susan is a certified first-responder Wilderness First Aid / American Red Cross Emergency Medical Responder.) Her Eagle Scout son is now a Sr. District Executive for Boy Scouts of America, having received a Master's degree from Cal-Arts. Sue has been a Den Mother, Cub Master, merit badge counselor, committee member and fundraiser for Scouts.
---
Taylor Kellstrom
Nominated by Children's Hospital Los Angeles
Taylor Kellstrom was born and raised in Stevenson Ranch and currently resides there. He is a graduate of West Ranch High School class of 2008. At the age of 14 Taylor became a professional motocross racer. He was forced into early retirement at the age of 19 due to a career ending injury. Around the same time Taylor had an idea and along with his father they opened up the SCV Book Exchange. It is an off campus college textbook store that offers students textbooks at a much lower rate than the on campus bookstore. Taylor has also thrown a lot of himself not only into the growing of his business for the last 6 years, but into his philanthropy work. He is on the board of directors for the Circle of Hope since 2013. He also has his own yearly charity event called Bowling for Kids with %100 of the proceeds benefitting the Children's Hospital of Los Angeles that he has been doing since 2013. He joined the Junior Chamber of Commerce for Santa Clarita in 2013. In 2013 he won the 40 under 40 award from the Junior Chamber of Commerce. He won the Young Business Person Award from the Chamber of Commerce for Santa Clarita in 2014 along with completing the Chamber's Leadership Academy.
Taylor also has a passion for public speaking. He's made several appearances to the local high schools and presented at the Cal Central HOBY seminar this year at Cal Lutheran University about the importance of goal setting. From the age of 19 to the present Taylor at the age of 25 has accomplished a lot. At the age of 14 being a professional motocross racer, opening, running, and growing a successful business, serving on the board of the Circle of Hope, having his own yearly charity event benefitting the CHLA, and winning local awards it is plain to see that Taylor will continue to grow and flourish personally, professionally, socially, and philanthropically.
Taylor Kellstrom goes the extra mile in his support of Children's Hospital Los Angeles. He always brings the donation check in person for a special, more personal, delivery. His commitment cannot be understated — planning an event takes hard work, energy and time, and he has given so much of himself to making his benefit for the hospital bigger and better each year. Taylor brought professional motocross racers to the hospital this year as well, to sign autographs and put smiles on the faces of all the kids. Taylor also markets his event, and brings awareness in addition to needed funds, to the hospital for the good work it does for the Los Angeles community of children. His support and commitment to the hospital are so valuable.
---
Dora Zavala
Nominated by Soroptimist International of Greater SCV
Dora has lived in Stevenson Ranch for almost 19 years. As a single mom, she has raised two daughters, Nicole 28 and Noelle 22, and now a brand new Glamma to Makayla. Despite her challenges she has always been a generous donor of time and money to various organizations. As a young Latina girl she grew up in a small town, Barstow, a pit stop between LA county and Las Vegas, she had dreams of being more than her surroundings. She was the first to leave at 18 and the first to lead her family to education and so much more. Her loyalty and commitment to what she belonged to was evident as she has always raised the bench in all her activities. Dora determined at an early age that she wanted to lead others by making a difference wherever she could. From humble beginnings as a cashier at McDonalds, bagging groceries at Vons, her career has spanned over 35 years in the food and entertainment industry as buyer, director and her best-collaborator. Her desire to work close to home was the catalyst that drove her to her position as a Mary Kay Senior Sales Director. She is currently employed as an Account Executive for KHTS Hometown Station. She has a Business Marketing Degree from California State University Fullerton, a Management Certificate from the University of Southern California, a graduate of the Leadership Program through COC the SCV Chamber of Commerce.
Dora believes that we are all born with gifts and why we must give where we can and why she lives in Santa Clarita. She is currently serving as the Governor for SI Camino Real Region overseeing 25 clubs with 700 plus members. In addition to her participation in the club committees and other organizational affiliations; she was also 2011's First Place winner in Dancing with Our Stars representing SIGSCV, a local community fundraiser which resulted in putting an endowment award for the club towards young girls who have a dream for dance which is now known as the Jacquie Peterson Endowment Award.
She serves as Board member to Single Mothers Outreach; consultant to her previous board position at the Latino Chamber; member of the Business Connections Referral Group, Served as Chair and a founding member to the Chamber Hispanic Business Committee; Board Member of the Chamber of Commerce; Past President for two years to the SCV Business Group, Board Member to The Foundation for Children's Dental Health, Samuel Dixon Family Health Center, SCV School and Business Alliance and past member of SCV Women Entrepreneurs.
Her positive spirit energizes her passion to lead, creates teamwork and inspires others to create change and deliver results. Her commitment to make a difference no matter the task is evident in all her endeavors. One of her favorite quotes that inspire her is that "Every great dream begins with a dreamer. Always remember, you have within you the strength, the patience and the passion to reach for the stars to change the world."
---
Lois Bauccio
Nominated by Zonta Club of Santa Clarita Valley
For the majority of her life, Lois has been in service to improve the lives of young people both professionally and in her personal life. She has worked almost exclusively for causes that support young or disadvantaged people. Lois and her two children have lived in Santa Clarita since 1983. She remained an active volunteer in Santa Clarita during her years working in the San Fernando Valley creating relationships with the philanthropic community in the SCV that have fostered improvement in the lives of our fellow citizens. In addition to the service listed above, she participated fully in parental projects for Meadows School PTA for a year, Placerita Junior High School for four years and Hart Football for three years. She was named AFP Fundraiser of the Year, San Fernando Valley Region in 2004, Zontian of the Year in 2006, and the 2012 Empowering Hearts Award by SCV Single Mothers Outreach.
Lois has been involved for many years with numerous groups to network and strengthen Santa Clarita's charitable community. She is regularly featured as a speaker to non-profit organizations seeking to learn more about leadership, non-profit management, fundraising, and volunteer management, including College of the Canyons for Dr. Dianne Van Hook, the SCV Chamber of Commerce Leadership Academy for Terri Crane, and a local Girl Scout troop 1592 to help create an informational video, among other projects.
---
Dianne Erskine-Hellrigel
Nominated by SCV Historical Society
Dianne is happiest when she is traveling or mountain climbing. She has traveled to 75 countries and has climbed Mt. Everest, Yufuin, Fuji, Cho Oyu, Kilimanjaro and several lesser peaks. She was raised in Northern California and given the opportunity to study in Spain. This sparked the travel bug, and she spent every free minute abroad traveling around Europe and Northern Africa. She prefers to visit third world countries because seeing the ecological damage in less fortunate countries makes her all the more determined to make her corner of the world (Santa Clarita) cleaner, safer, and happier. The country she would like to emulate is Bhutan. The government of Bhutan has 2 goals: 1) The personal happiness of every citizen, and 2) Ecological perfection. Dianne believes that every child should have the basic K-12 education, plus advanced education whether that is university or occupational training. She also believes that children should be exposed to the natural world early so they have a hearty respect for native plants and animals. Dianne has also rescued and placed many domestic animals including cats, dogs, goats and 1 antelope. Dianne says that you should learn something every day to keep your mind sharp. No matter how old you are, you can still learn something. Dianne's hobbies are camping, hiking, making jewelry, rock collecting, and cooking. She also loves to study languages and use them when she travels.
Dianne loves the outdoors, and is in the process of trying to protect the remainder of the Angeles National Forest that was not included in the National Monument edict, is working on National Recreation Status for the Urban Corridor of the San Gabriel River, Wilderness in Castaic and the Angeles National Forest, and Wild and Scenic Rivers throughout Southern California. She is also working on CEMEX, which has currently been put in the Rim of the Valley study area, and has great hopes that the St. Francis Dam Disaster will be recognized in a National Memorial and Monument in Santa Clarita. She believes that it is time this area be recognized and memorialized for the people who died and the families that were left behind. This is a huge part of the history of Santa Clarita, and many citizens don't even know it exists.
Dianne Erskine-Hellrigel has been an untiring advocate for the preservation of our local mountain areas and history. Her legislative expertise has helped in the designation of 470,000 acres of the Eastern Sierra and Northern San Gabriel Mountains as protected Wilderness. Dianne worked behind the scenes to help with the creation of the San Gabriel Mountains National Monument. She is currently involved in the fight against the Cemex mine and is spearheading efforts to obtain National Memorial status for the site of the St. Francis Dam disaster. In addition to her environmental activities she has also coordinated many activities for at risk children to introduce them and increase their involvement with our surrounding nature areas. Dianne recently spent countless days and hours of her time carving out the first local multi-use trail in the Angeles National Forest at Dagger Flat.
---
Ed Masterson
Nominated by WiSH Foundation
Ed Masterson has lived in the Santa Clarita Valley for 1988 — 27 years — with his wife, Valerie, his 18 year old son, Gage, and his 14 year old daughter, Lizzy. While most people here would know Ed from his many turns as a Master of Ceremonies for a seemingly unlimited number of SCV events, you might be surprised (or not) to know where he grew those amazing "people skills." Ed moved to our valley while he was working for Universal Studios — starting as a Tour Guide (which is not surprising at all). He moved on to Production Coordinator for network television shows, further solidifying his organizational and planning skills. Living and working in the SCV, Ed was Key Account Manager for Golden West K-9 Security to increase their brand awareness and public relations, which certainly grew his own visibility in our community. While at that position, it is not unexpected that the company earned "Medium Business of the Year" through the SCV Chamber of Commerce. Earning more kudos in the public eye, Ed became the Director of Public Relations and the Community Relations & Corporate Partner Liaison for the Loose Goose Wine Festival in Valencia.
By now Ed was widely known but took a left turn as he segued out of event planning and into public service by becoming Assemblyman Cameron Smyth's Field Representative. Those two were not so far apart, it seemed, as Ed found quite a bit of overlap regarding all matters related to the entertainment industry and the State of California. He also found time for more somber missions, including being liaison for the "Holocaust Memorial Project," connecting survivors with local high school students for interview sessions submitted to the state archives. Here, Ed's manner provided guidance as he taught the students appropriate protocols and background information to ensure Survivors were dealt with in a sensitive and respectful manner. Once Cameron moved on from that position, so did Ed, in a big way, becoming CEO of the Santa Clarita Valley Chamber of Commerce. Having embedded his footprint deeply in our community, Ed was in a perfect position to enhance community outreach and create and implement policies — even blending his skills to lobby on behalf of the SCV in Washington, DC. As Chairman of the Board for the Chamber in 2005, Ed was successful in leading a community delegation to Washington D.C, which helped to acquire government funding in excess of $3 Million. Today we all know Ed as the Sales & Marketing/Public Relations Manager/Event Planner/Community Liaison for SOS Entertainment, without whom so many events would be without a man at the mic;driving fundraising — and our community — forward.
Ed Masterson was a founding member of the Board of Directors of the WiSH Education Foundation and continues to be a significant, contributing member of our Board. A quiet and humble gentleman, Ed has everyone's attention when he chooses to add to the conversation at hand; his broad knowledge of our community, which comes from his vast volunteering experience, lends itself to an understanding of what we need to do to best support the students of the Santa Clarita Valley. Ed is in a unique position to assist so many organizations, including ours, because of the profound relationships he has formed working with so many local nonprofit organizations. Everyone knows Ed; his easy going manner and wonderful sense of humor belie his strong commitment to nonstop personal and ethical work.
---
Marc Emmer
Nominated by Single Mothers Outreach
Marc Emmer is an author, speaker and consultant recognized as a thought leader throughout North America and as an expert in strategy and strategic planning. The release of Marc's book, Intended Consequences, was covered by Forbes, CNBC and Fox Business. Marc founded Optimize Inc., a California based consulting firm in 2002. Optimize has an impressive client list including public companies such as Tween Brands (Justice), CB Richard Ellis, Rio Tinto, Superior International and mid market companies in a diverse range of industries including financial services, health care, technology and energy. Marc has personally facilitated over 100 strategy sessions. Marc has also served as an advisor to several serial entrepreneurs and currently serves on the Board of Advisors for Account Control Technology and as the Vice Chair of the Boutique Lifestyle & Lodging Association Advisory Board.
Marc is also an accomplished speaker, having delivered over 200 key note speeches for organizations such as the Association for Corporate Growth, and speaks internationally for Vistage, the world's largest CEO peer group organization.
Marc graduated from Loyola Marymount University's business school and has also completed executive education management programs at Ohio State and Cornell where he earned a Certification in Financial Management. His alma mater awarded him the Entrepreneurial Excellence Award in 2003 and celebrated his achievements at the "Dinner with a Winner" event in 2011. He also received a commendation from Los Angeles County Supervisor Michael Antonovich, the William S. Hart School District for Outstanding Business Partner, and the ACSA Golden Apple Award for his contributions to education. In addition to providing financial support, Marc has volunteered his time as a professional facilitator for many Santa Clarita based organizations.
---
Leon Worden
Nominated by SCV Historical Society
Leon Worden is president and CEO of SCVTV, the 501c3 nonprofit corporation that operates the Santa Clarita Valley's public television channels and provides multimedia services to all education and government agencies and to the 120-plus nonprofit organizations that serve the Santa Clarita Valley, Calif. An SCV resident since 1970, UCLA graduate and award-winning journalist (Associated Press, California Newspaper Publishers Association, National Newspaper Association, Numismatic Literary Guild awards for investigative reporting, business writing, opinion pages, websites)
Leon has produced local television programming since 2002 and has served as president of the SCV Historical Society, chairman of the City of Santa Clarita's Newhall Redevelopment Committee, founding member of the Los Angeles County Small Business Commission and the county's Ad-Hoc Committee on Homeless Services (SCV), founding member of SCV Habitat for Heroes, founding director of the Friends of Mentryville, and co-creator of the SCV Sheriff Station's first Haunted Jailhouse. Leon established the Old Town Newhall Gazette in 1994 and was editor of The Signal newspaper until 2007, when he left to prepare the reorganization of SCVTV. Today he is chief administrative officer of the Santa Clarita Public Television Authority and manager of SCVTV.com, SCVNews.com, SCV History In Pictures (SCVHistory.com) and other local websites. He is a member of the Hart School District's Measure SA Bond Oversight Committee and Career Technical Education (CTE) Advisory Group, the SCV Historical Society board, the Friends of Hart Park board, the Rancho Camulos Museum board, and he continues to serve as president of the Santa Clarita Valley Fourth of July Parade committee. As a past contributor to Coinage, the largest U.S. numismatic monthly magazine, he has won multiple awards including best numismatic article in any medium, worldwide.
Leon Worden has been a huge asset in the quest for historic preservation and education in the Santa Clarita Valley. His services to the SCV Historical Society have contributed volumes of knowledge of our past history. As a past president of our organization his leadership contributed greatly to the success of the Historical Society. He has volunteered countless hours scouring websites for local historic artifacts and paperwork that "set the record straight" regarding many historic "facts." He is the go to guy in Santa Clarita when it comes to our city's history.
---
Raquel Turner
Nominated by Mothers Fighting for Others
Racquel Turner was born and raised in Southern California and her first job is to protect, love, and care for her six children and amazing husband here in Santa Clarita. Rocky is active in the community, volunteering as a football conditioning coach at the local high school, a volunteer track coach for the local youth track club, and has coordinated many other local charitable events. Whenever there is someone in need, Rocky is the first to offer her assistance and help. Rocky is also the founder of Mothers Fighting for Others, a non-profit that provides orphans and vulnerable children in Kenya a safe and nurturing home along with a quality education. MFFO was founded out of necessity in 2007 when Rocky realized that the children at Saint Monica Children's Home in Nairobi, Kenya, were unable to attend High School due to lack of funding. After years of sponsoring dozens of children, Rocky and her Kenyan partner, Perpetual Gatome, soon took over the home and Rocky is now the Educational Director and full financial supporter all 51 children at the orphanage. Currently, there are 5 girls in high school, 4 girls awaiting acceptance to college. We are proud to say that in December of 2014, the first girl graduated university with a degree in Diplomacy and International Relations. Rocky receives no financial compensation for her time or her travel expenses to Kenya, she simply does it for the love and betterment of these girls she who are her Kenyan daughters.
There is nothing fun about poverty. It never gets easier to see, and it never loses its ability to make you wonder what more you could do to help. Rocky and I barely knew each other when we made our first trip to Kenya together, but we shared a common passion for working with orphans. Rocky's compassion and motivation to see the girls of MFFO become strong women is inspiring. She is unwavering in her efforts. No matter what challenge we face, she has made it a point to mother every child she encounters with same commitment she would give her own. She is faithful to the cause and has invested countless hours of her time and heart helping each one of the girls reach their potential. Her dedication and example of what a strong woman is, will continue to change the world one girl at a time.
---
Julie Sturgeon
Nominated by College of the Canyons Foundation
Julie is President of Julie M. Sturgeon, CPA and co-owner of Confidential Data Destruction Company. She is a former Board Member for the Betty Ferguson Foundation and served as Treasurer. Additionally, she served as Audit Chairperson for The Child and Family Center, is an Advisory Board Member of The Theatre Project, is a member of Soroptimist International of Greater Santa Clarita Valley, and is Chair of their Women's Opportunity Award Committee and is a volunteer for "Follow the Star" at Bethlehem Lutheran Church. Julie and her husband, Steve settled into Santa Clarita in 1980. Seeking an environment where family and community was the guiding force, Santa Clarita proved to be the place to stay. From her early years in Girl Scouting, volunteering was the "normal" way of getting things done for others.
Julie Sturgeon has been an active member of the Board of Directors of the College of the Canyons Foundation for many years. During that time she has served in a number of key leadership roles that have had an important impact on the Foundation's fundraising efforts. Under her leadership as chair for the Foundation's Scholarship Committee, the number of scholarships available to COC student has risen dramatically. Most recently, Julie co-chaired, along with Steve Chegwin and Steve Corn, the initiative to raise funds to support the Wine Studies Classroom in the College's new Culinary Arts Center, which will be the home of COC's Institute for Culinary Education. Julie led with her co-chairs the successful initiative to establish the Santa Clarita's Vintners Society to raise $100,000 for the project and to do so by securing 20 $5,000 contributions.
---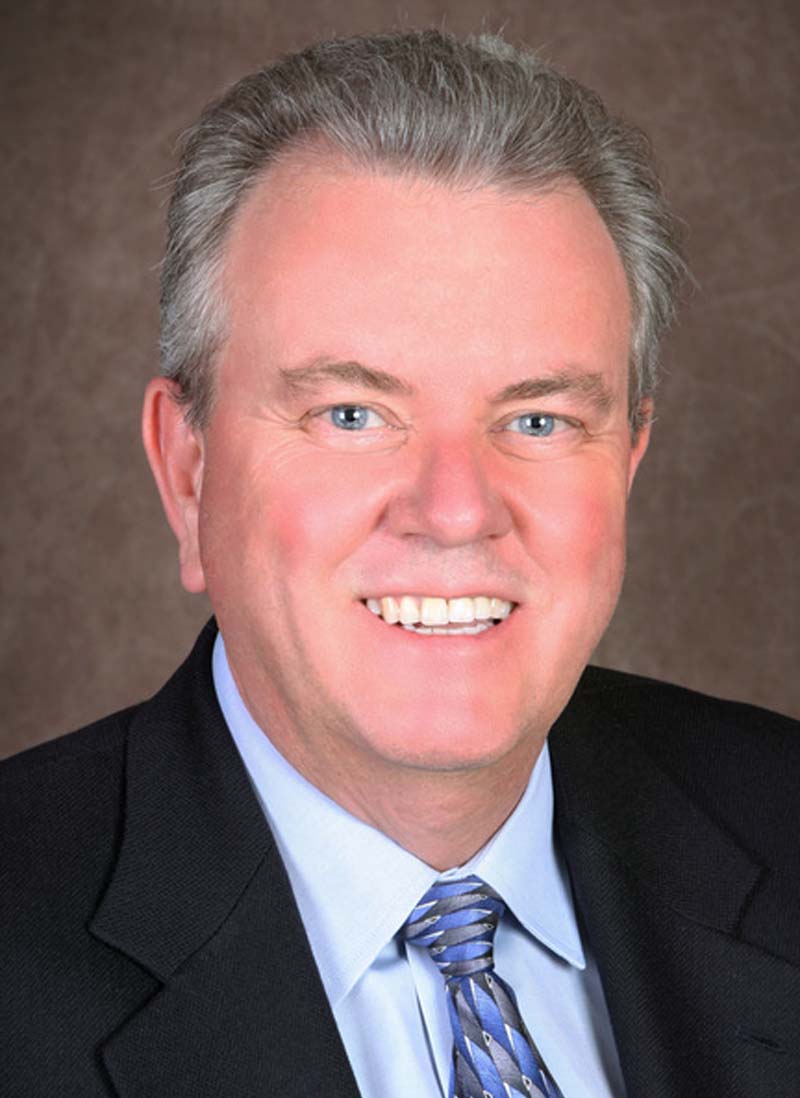 Steve Chegwin
Nominated by College of the Canyons Foundation
As a long-time resident of the Santa Clarita Valley, Steve lives in Valencia with his wife Rose and their two sons, Chris and Brandon. He and his family enjoy the activities available throughout the Santa Clarita Valley, and when time permits, play a round of golf. They support many charitable organizations and events, specifically the Henry Mayo Hospital Foundation, the SCV Senior Center and Soroptimist International of Greater SCV. In addition, Steve is a member of professional organizations including the SCV Chamber of Commerce and the California Society of CPA's.
Steve Chegwin has been an active member of the Board of Directors of the College of the Canyons Foundation for the past 5 years. During that time he has served in a number of key leadership roles that have had an important impact on the Foundation's fundraising efforts. Most recently, Steve co-chaired, along with Julie Sturgeon and Steve Corn, the initiative to raise funds to support the Wine Studies Classroom in the College's new Culinary Arts Center, which will be the home of COC's Institute for Culinary Education. Steve led with his co-chairs in the initiative to establish the Santa Clarita's Vintners Society to raise $100,000 for the project and to do so by securing 20 $5,000 contributions.
---