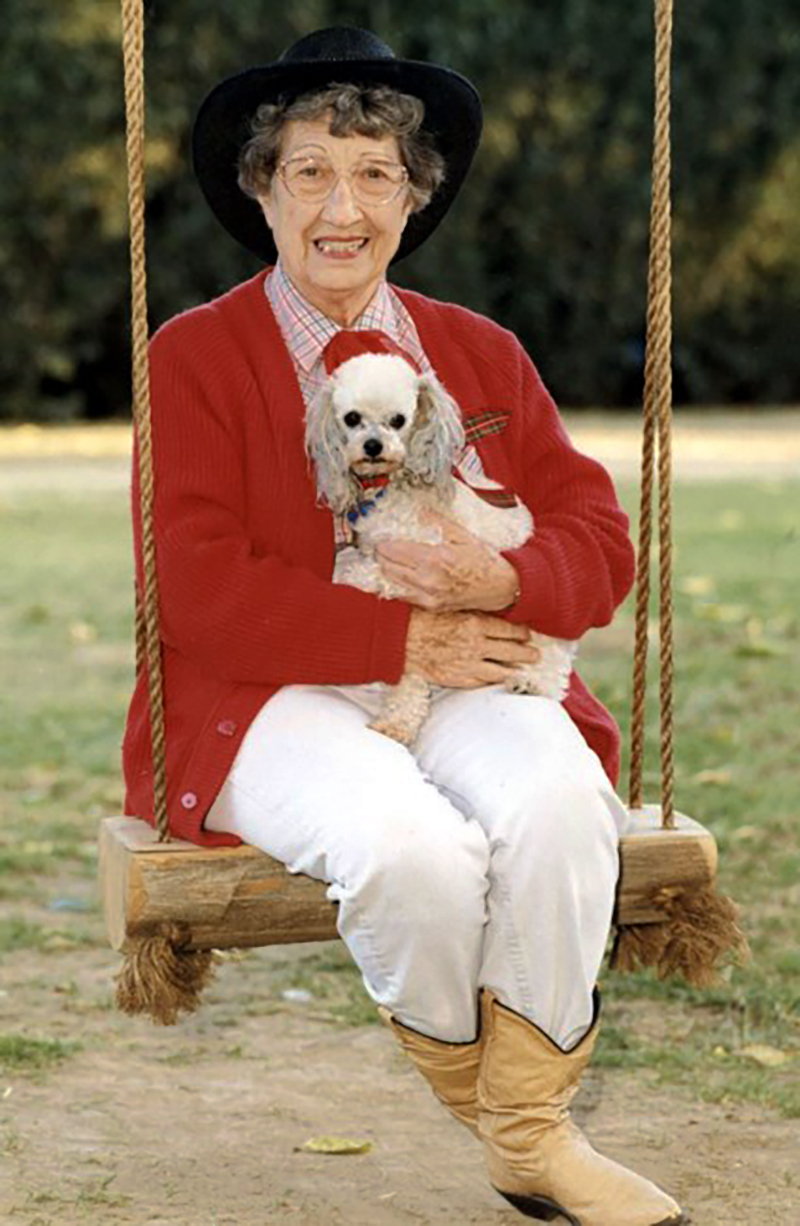 Beloved mother, grandmother and great-grandmother, Adah Dean "Dee" Moore passed away peacefully at home in Newhall, California, on Sunday, September 9, 2018.
Dee was born May 2, 1918, in Galt, California, to Ashley Dean and Florence Esther Anderson.
Many friends and family gathered last summer to celebrate her 100th birthday and to pay tribute to her long and happy life of hard work and generosity. Dee was especially generous to her family which includes her daughter, Carolee Jean Reid, of Newhall, her 13 grandchildren, 25 five great-grandchildren and two great-great-grandchildren. She is preceded in death by her husband, Tom Moore; her son, Allen Dean Schmaling; and her stepdaughter, Linda Lee Campbell.
A memorial service will be held Saturday, September 15, 2018, at 11 a.m. at The Church of Jesus Christ of Latter-day Saints at 19513 Drycliff St., Canyon Country, CA 91351. A graveside service will be held Monday, September 17, 2018, at 11 a.m. at Eternal Valley Memorial Park, 23287 North Sierra Hwy, Newhall, CA.