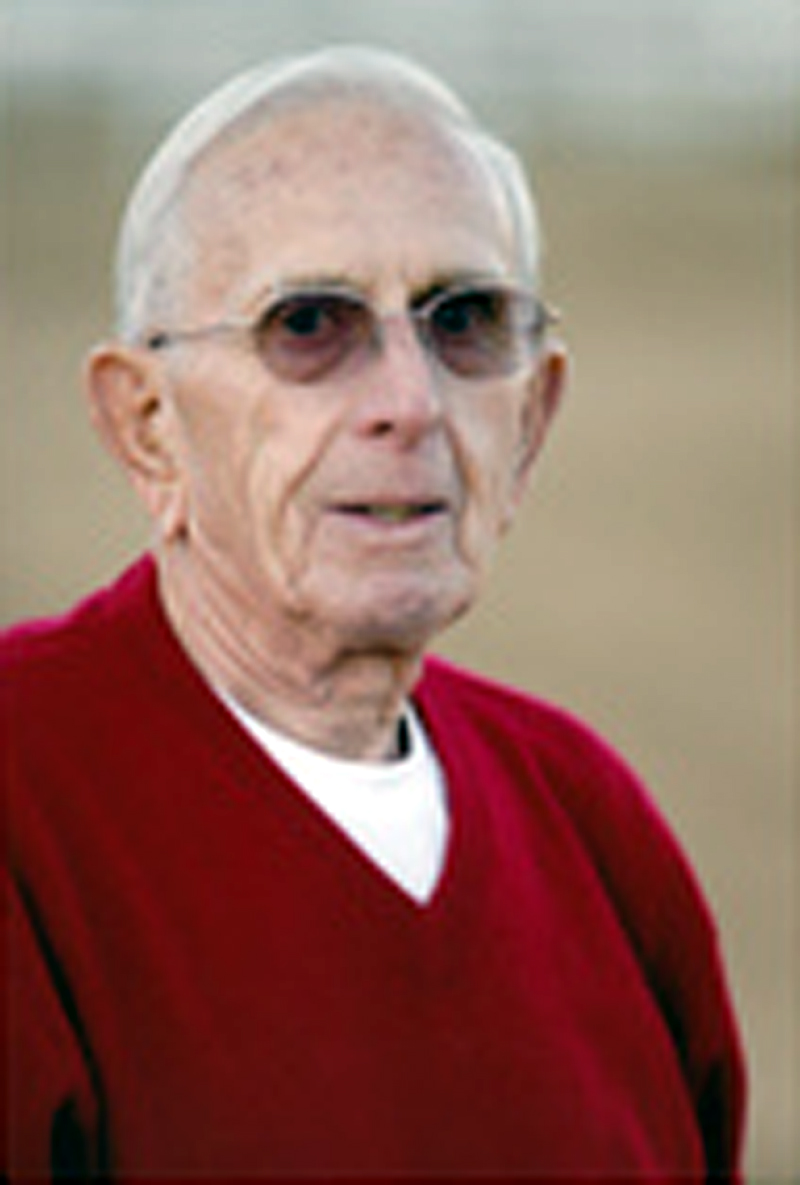 It is with fond memories and great sadness that I announce the passing of my father, Allan Bickel.
Dad was born to Milton and Iva Bickel on May 6, 1926, in St. Croix Falls, WI. He and his older brother, Gordon, grew up in Forest Lake, MN, where they enjoyed everything a lakeside rearing could offer. He graduated from Johnson High in Saint Paul, MN, and immediately started the next chapter of his life.
In June 1944, Dad followed Uncle Gordon into the service of our Nation during World War II, and was a coxswain in the South Pacific. He served aboard the USS New Yorker (APL-11), and the USS Yosemite (AD-19), where he was part of the Philippine Liberation. Dad told many stories about Ulithi Atoll and San Pedro Bay in Leyte Gulf. After September 1945, Dad followed the Yosemite to Sasebo, Japan, where is assisted in the rebuilding of that nation. He was honorably discharged in May 1946. Later in life, he joined the Acton-area VFW.
Returning to the United States, Dad stayed in the Pacific Northwest, and found his lifetime career in sales. He started with shoes in the Portland area, and ended in the automotive industry of Southern California. He rose to various management positions with Lincoln-Mercury and Oldsmobile. While he retired from the ups & downs of the car world in 1989, to work around the houses he loved, Dad could never stay still. He started a part-time career in 1999 with trailer sales at Golden West. He tried retirement again in 2007.
During the early part of his career, he found time to start a family or two (grin). Melinda was born in 1953, and I came along in 1965. But the greatest person in his life came along in 1976, when he met Donna. With her three sons, Scott, Louie and Steve, our immediate family was complete and together for the next 38 years. A full table at holiday dinners was something we looked forward too. Laughter and great stories filled the air; never an argument or unkind word was said. Scott added to my Dad's joy with grandsons, Cody and Colton. They would spend lots of time with him, feeding the horses or working around the ranch. Dad was able to share in rare blessing of having great-grandchildren, When Cody had daughter Kaylin and Colton had son Cayden.
In 1992, Dad and Donna found the house of their dreams in Acton. The house and property allowed them to further enjoy their love of horses. Acton was perfect for them, their animals, as well as all our family. He joined the Pacific Crest Trail Association, and with is horse, RU Ready, they worked at maintaining the PCT. He also spent many hours riding with ETI, Equestrian Trails, Inc.
Dad was never one to be still, or miss an adventure. As a child, he frequently took me camping and is the one who taught me how to ski. As I grew up, he cemented my love of flying with both stories of his old flying days, and current time in a Cessna 182. When I became a Deputy Sheriff in Humboldt, he was motivated to become a Reserve Officer with LA County Police's Mounted Patrol Unit with his trusted horse, RU.
Dad is preceded in death by his parents, his brother, Gordon and sister-in-law, Lois, and my mother, Jeanne-Mance. Our family will miss him greatly, but his memory and love will remain with each one of us forever. It was an honor and joy to have had him as my Dad. I hope to complete my life with the same courage, love, and accomplishements he did. He truly was a part of "The Greatest Generation".
With loving memories,
His son, Gregory Allan Bickel