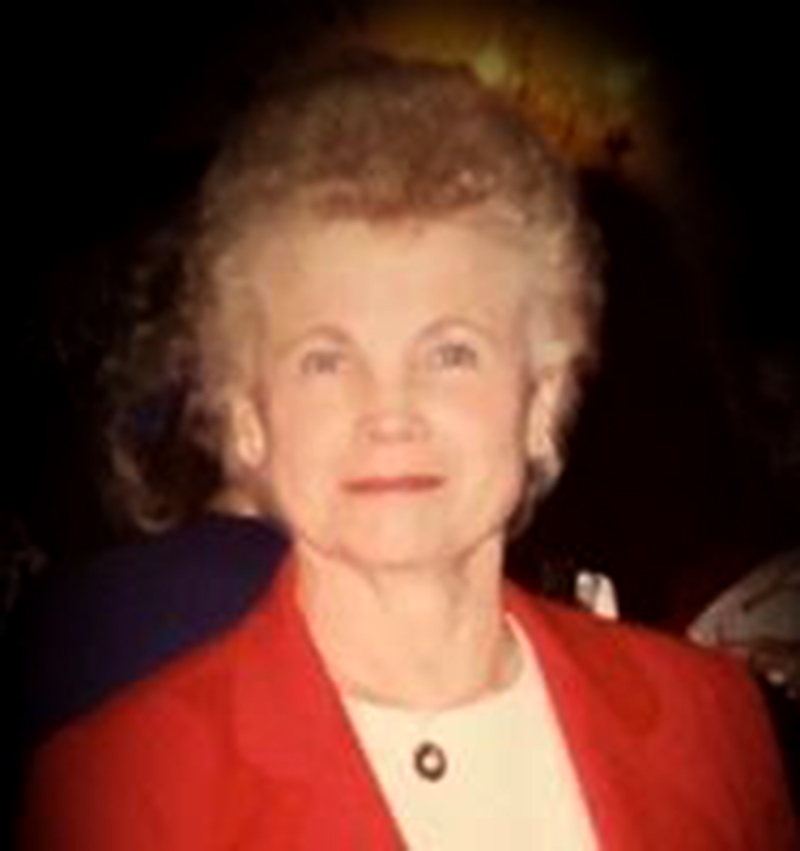 Barbara Blake Bell died June 23, 2019, in Santa Clarita, California at home, surrounded by family. She was 96. She was born November 9, 1922, in Welland, Ontario, Canada.
She is survived by Earl (Lee) Bell, her husband of 62 years (married August 2, 1957, in Granada Hills, California); and children Raymond Blake Bell, Cynthia (Cindy) Butler and Denise Ellen Clark.
Per her wishes, there will be no service. In lieu of flowers or any other gifts, memorial contributions can be made to Friendly Valley Community Church, 19246 Avenue of the Oaks, Newhall, California 91321.
Barbara grew up in Niagara Falls, New York, where she graduated from High School and then on to college at Ohio Wesleyan University, graduating in 1944. In 1946, Dole Pineapple Research offered her a position in Honolulu, Hawaii, where she worked for two years.
Barbara met Lee at a bowling alley at Van Nuys, California, on April 11, 1955.