Barry N. Gump
Owner, Andy Gump Temporary Site Services
September 26, 1942 — April 17, 2017
By Ryan Carter, Los Angeles Daily News | April 23, 2017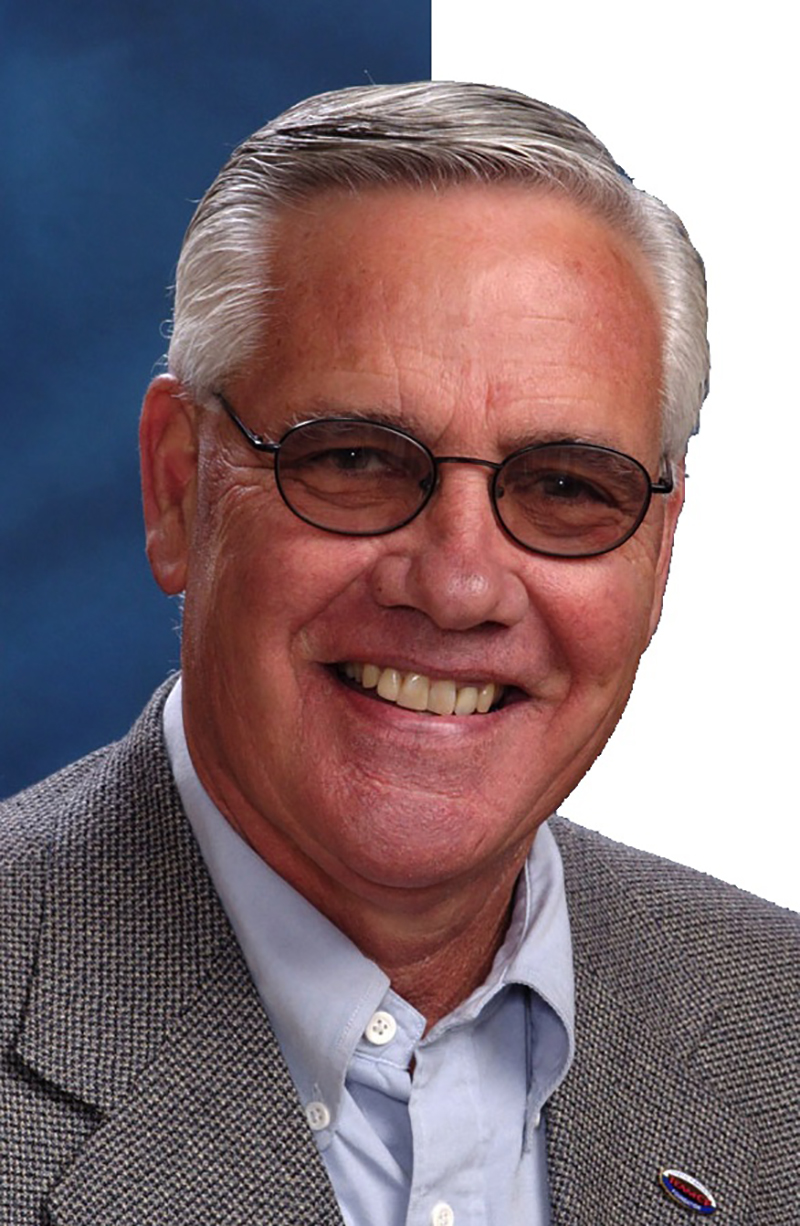 Barry Gump's business wasn't exactly pretty. But his life was a thing of beauty, say people who knew him.
For 40 years, Gump grew his father's portable restroom company from a mom-and-pop operation into a provider of thousands of plastic outhouses and other sanitation all over Southern California.
From a small garage in Mission Hills, where he helped build their first five portable bathrooms, to Santa Clarita — where Andy Gump Temporary Site Services and its 200 employees are now headquartered, Barry Gump led with humility, kindness and good old-fashioned know-how, company officials said.
Gump, 74, died April 17, leaving a long-forged legacy, not just of those portable restrooms you see at events and construction sites, but of community service and leadership.
"He was our leader. He was our visionary. He took the business from a small mom-and-pop company to what we are today," said Tony Watson, general manager for Andy Gump.
Barry Gump didn't always have his eyes set on leading the business his father, Massena "Andy" Gump began.
Born in 1942, and raised in San Fernando, the younger Gump had visions of going into law enforcement. He served in the U.S. Air Force in Greece, and married his high school sweetheart, Pati, Watson said.
As the San Fernando Valley's orchards made way for a post-World War II development boom, leaders passed an ordinance that required portable restrooms at construction sites.
The elder Gump was on to something, and his sons Barry and Bill were right there with him.
With his sons' help, their father used scrap plywood to make portable restrooms in the garage of their 1950s Mission Hills home, and Barry's mom and his sister filled out orders and invoices in what up to that time was a septic business the elder Gump had purchased for $300.
The business stayed small for a while, but not for long. Eventually Barry would join full-time with his dad, becoming president of the company in 1972 — a role he held until he retired in 2012, turning the company over to daughter, Nancy, Watson said. His father died at age 88, in 1998.
During his time as president, Barry Gump would expand the company — all the while rolling up his own sleeves to help — from being a service driver to his electrical contractor work. The company eventually expanded into providing temporary power for construction sites, and its services range from portable sinks to fences to shower rentals for film/TV shoots.
Barry Gump led a Los Angeles group of sanitation companies in providing portable restrooms for the 1984 Olympics, Watson said, adding that was a real feather in the cap, along with work at the Olympics in Salt Lake City in 2002.
The family, including Barry, shared its success with others, Watson said.
His daughter, Cherilyn, died from cystic fibrosis, a cause Barry held close to the end as he supported efforts to fight it.
He was active in supporting various causes in the region, including the Child & Family Center Foundation and the Santa Clarita Valley Youth Project.
"It's not glamorous what we do — portable bathrooms," Watson said. He paused. "But they sure knew how to take care of the team."
Gump is survived by Pati, his wife; daughter Nancy; and three grandchildren — Andy, Josh and Cole.
Services are set for 11 a.m. April 27 at Grace Baptist Church, 22833 Copper Hill Drive, in Santa Clarita.