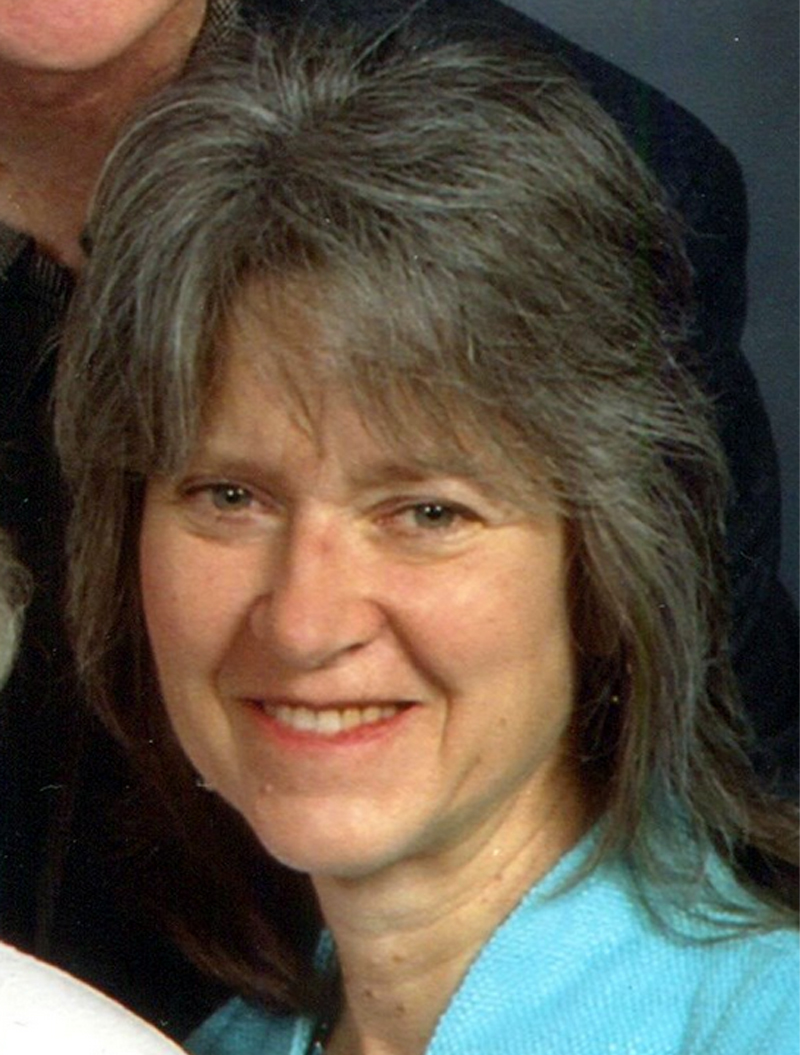 Bernadette Elizabeth Porter (Schmitt), 62, of Santa Clarita, CA passed away at her mother's home in North Hills, CA on Thursday, April 8, 2015 at approximately 2:45 PM. Bernadette was born December 6, 1952 in Detroit, MI. She married David Porter on May 6, 1995.
Bernadette was a graduate of Louisville High School in Woodland Hills, CA. She attended UC Irvine, CSU Northridge, and CSU Long Beach, earning advanced degrees in Biology and Nutrition. Bernadette was a skilled Senior Microbiologist for the Public Health Departments in the Counties of Los Angeles, Orange, Ventura, and Santa Barbara, CA.
Bernadette spent much of her free time over the past 10 years with her husband, David, taking care of her father until his passing in 2007, and then her mother for the past eight years. Bernadette cherished this time with her parents and passed away on the eighth anniversary of her father's death.
Bernadette had become the acting matriarch of the family. Though her mother is still alive, Bernadette was the hub of information and activity for the family. She kept the family informed and made the tough decisions, but always reaching out for input from family members.
Bernadette loved to travel and she was looking forward to retirement when she could spend more time traveling. After her retirement, Bernadette hoped to pursue her interests in jewelry design and antique clock restoration. She was loved by all and she will be dearly missed.
Bernadette is survived by her mother, Jo Ann (Spies) Schmitt, her husband David Porter, her three brothers and their wives, Mark & Holly (Shuster) Schmitt of San Luis Obispo, CA, Gregory & Lillian (Londono) Schmitt of Santa Clarita, CA, and Jeffrey and Lisa (Townsend) Schmitt of Arcata, CA. She is also survived by her nieces and nephews Allyssa Schmitt of New York, NY, Megan Schmitt of Hollywood, CA, Krystina Schmitt of Santa Clarita, CA, Daniel Schmitt of Santa Clarita, CA, Rigel Schmitt of Arcata, CA, and Jasper Schmitt of Arcata, CA. Bernadette is also survived by her childhood cousins "The Spies Clan" including Gary & Arleen, Sandra, Shari and her daughter Kayla, Sandy & Steve (Davis) and their children Michael Davis and Lynn & Rob (Martin) and their son Steve, Eric & Bia, Stacy and Joe (Mazza), Robert, John and Talitha Woods, & Tony and Donna and their son Joseph. Bernadette was preceded in death by her father, Donald Edward Schmitt.
A Rosary will be held on Saturday, April 25 at 3:30 pm in the Chapel at the Mission Hills Mortuary at 11160 Stanwood Avenue, Mission Hills, CA.
Funeral services will be held at 9:00 am on Monday April 27 also in the Chapel at the Mission Hills Mortuary, The gravesite service and a reception in the Mortuary Reception room will follow immediately.
In lieu of flowers, please donate to the cancer fund of your choice. To send an on-line condolence to the family, please visit the Mission Hills Mortuary site at: http://www.catholicmortuaries.com