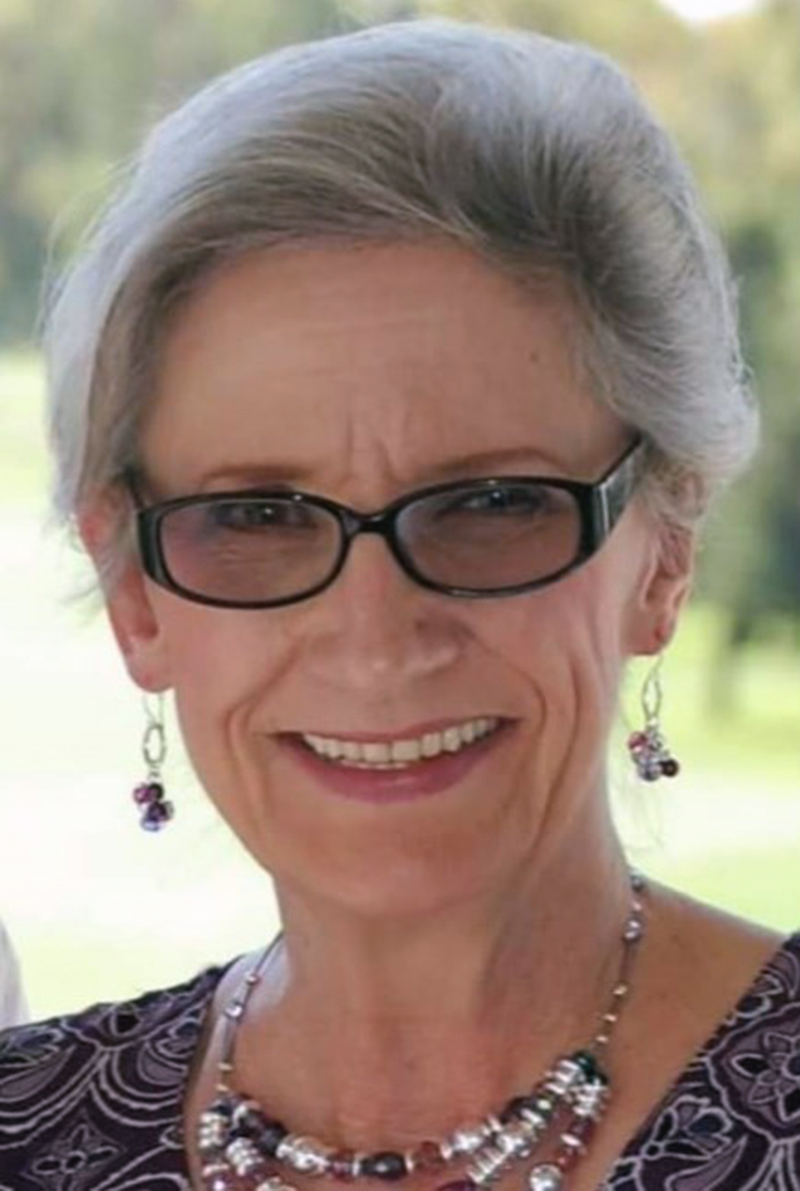 Celebration of Life
September 27, 2019
11 a.m.
Saint Kateri Tekakwitha Catholic Church
22508 Copper Hill Dr.
Santa Clarita, CA 91350
Bretta "Betty" Francis Gleason, 72, entered into eternal peace on Wednesday, September 4, 2019, at her home in Canyon Country, Ca. with her husband of 40 years, Ron Gleason, and daughters Theresa Townsend (Pierce), Kellie Schneider (Pierce) and son Edward Colvin at her bedside.
Bretta was born on February 27, 1947 in Chicago, Illinois, to Edward W. and Marjorie Catherine Keck. Bretta attended school at St. Neri Catholic school through the 8th grade when her parents moved to Burbank, California, in 1961. Bretta attended Burroughs High School in Burbank, Ca.. where she graduated in 1965.
Bretta was an employee of Mervyn's Department store in Sun Valley, Ca., from 1982-1989. She then took employment with Pacific Magnetic and Penetrant Company in North Hollywood in 1990 as a Quality Control Production Manager, where she retired in 2010.
Bretta found the love of her life and married her "forever" partner, Ronald Gleason on July 24, 1979, and had just celebrated their 40th wedding anniversary together.
Bretta was a very kind and gentle soul; she had a loving and generous heart and was always giving and doing for others. She loved to smile and cherished being around her children, grandchildren and great grandchildren. Whether it was being with family during the holidays or a summer backyard cookout, Bretta was content being the matriarch of her family, this was her passion and delight.
Bretta was preceded in death by her Mother and Father Edward W. and Marjorie Catherine Keck, and her brother David Keck. She leaves her loving memories to be cherished by her husband, Ronald Gleason, Canyon Country Ca., her sister Jennie Eichorn, Lancaster, Ca., her sister in law Irene Keck, her daughter Theresa Townsend (Pierce), Ojai, Ca., her daughter Kellie Schneider (Pierce), Peoria, Az., her son Edward Colvin, Granada Hills, Ca., her son Donald Gleason, Modesto, Ca., her son Brian Gleason, DeSoto, Ill., Lanny Dunn, St. Louis, Mo., as well as her son-in-law Joshua Townsend, Stephan Schneider and George Lloyd, daughter-in-law Jennifer Colvin, and Lisa Shelton.
Bretta was very proud of her grandchildren and always displayed her love and affection for them whenever they were together. She leaves her memories to be cherished to them: Jessica Lloyd, Jadine Lloyd, Jamie Lloyd, George Lloyd, Hunter Schneider, Stephanie Schneider, Daniel Schneider, Brandon Colvin, Emily Colvin, Conor Gleason Brennan Gleason, Gaige Shelton and Keyli Gleason. Bretta also leaves 12 great grandchildren to be left with her loving memories.
Services for Bretta will be held on Friday, September 27, 2019, at 11 a.m. at Saint Kateri Tekakwitha Catholic Church, 22508 Copper Hill Dr., Santa Clarita, CA 91350, with a celebration of life reception immediately to follow. All friends and relatives are invited to attend. Please send all flowers to the Saint Kateri Tekakwitha Church for the day of the services. For any delivery instructions, please call the church at 661-296-3180.