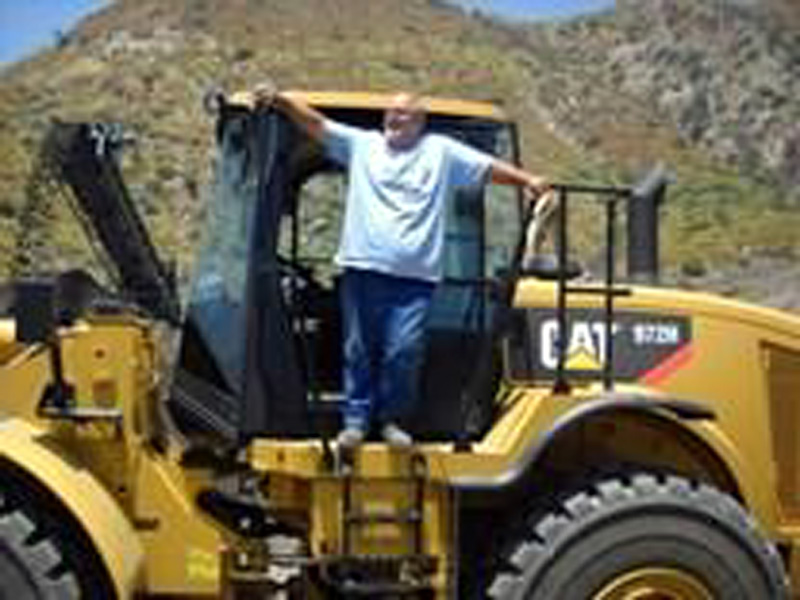 Calvin Eugene Callahan II born in Los Angeles, California on July 11, 1953 went to be with the Lord and his Mary Beth on June 25, 2014. He was a devoted son, brother, husband, daddy and friend. He is survived by his daughters Jeri Ann, Christine Elaine, Robin Lynn, his sons Calvin Eugene III and Charlie. His daughters-in-law Celina and Haley. His two beautiful granddaughters Lily and Ruby and his sister Lorie Urban (Dave).
Gene, as he preferred to be called worked as a heavy equipment operator for 37 years, where he made many life-long friends. He raced at Saugus Speedway from 1971 to 1989, there too he made many life-long friends. To keep his family together after the passing of the love of his life, Mary Beth in 1998, he began restoring and cruising classic cars, where he to made many life-long friends. For the past 16 years he has cruised his 1966 Chevelle SS Convertible from San Diego, California to Seattle, Washington. He was an avid fisherman, gun enthusiast and enjoyed camping in the Sierra Nevada Mountains.
Gene would do anything for anyone no matter the time of day or night. He was the leader of our "herd." His family was first and foremost and the most important part of his life; he was devoted to all of them. He will be greatly missed but left an amazing legacy behind with his family.
Visitation will be held at Gates Kingsley Gates 6909 Canoga Ave, Canoga Park on Wednesday, July 2, 2014 from 4:00 p.m. to 8:00 p.m.
Services will be held at Oakwood Memorial Cemetery in Chatsworth on Thursday, July 3, 2014 at 10:00 a.m. in the Chapel with a grave side service to follow.
Reception will be held at The Callahans', 22057 Schoolcraft Street, Canoga Park.