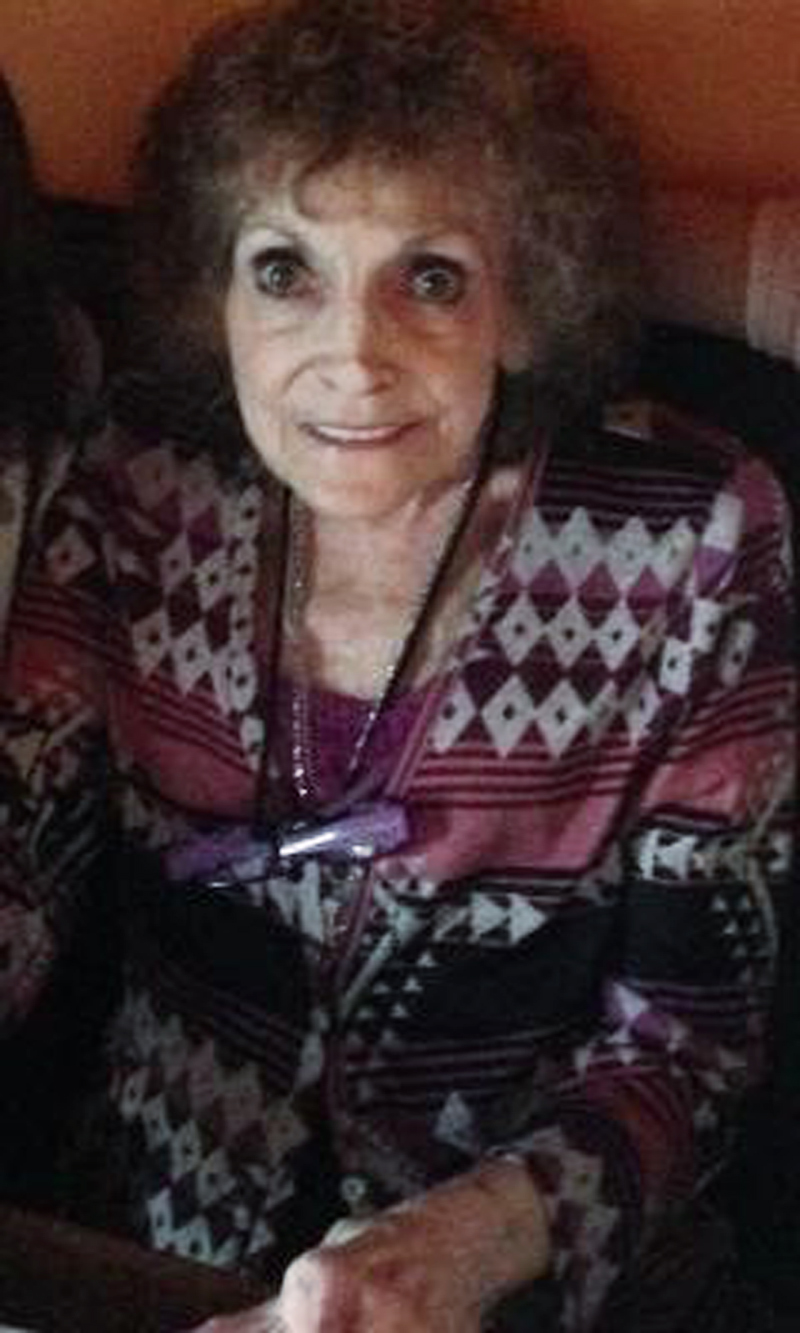 We celebrate the life of Carol Audrey "Sally" Donnadio, 72, who passed away peacefully on Saturday October 24,2015 surrounded by her family.
She was born January 6, 1943 in Youngstown, Ohio, to Clyde and Frances Biehl Housteau. She was a bookkeeper for Campbell City Hall for many years, a loving mother and grandmother.
She enjoyed bingo, crafts, sports and music. Her love of sports began with her son Frank and continued with her grandson Austin Lemasters, you could often hear her yelling from the stands "throw them the dark one" as he was pitching often leading to a strike out with that pitch. She had a passion for music and loved hearing her grandson Braeden Lemasters perform solo and with his band The Narwhals. She enjoyed hearing her son in law David playing music through the years all the way from Hern Brothers, Left End and current band Double Play. She also had great pride watching Braeden's acting career and telling him to break a leg, she is his lucky charm.
Her dream of moving to California came true in May of 2015. Sharing great memories with family and many friends. Lots of music, bingo, Bachlorette and Dancing with the Stars parties.
She leaves 4 children Michelle (David) Lemasters of California, Frank (Andrea) Donnadio, Sheri (Terry) Foor, Barry Burke, 7 grandchildren: Austin and Braeden Lemasters, Frankie and Karissa Donnadio, Shannon Urban, Katy Mestichelli, Jackie Lawerence, and 4 great grandchildren. Her dog Chloe.
She was the only remaining sibling, preceded in death by her brothers Larry, Jack and Raymond. Her sisters Joann Hollis, Shirley Barber, Marlene Skibbe, Betty Ford, Margaret Skibbie.
Friends may call from 1 to 4 at Crippen's Mortuary, 16653 Sierra Highway, Canyon Country 91351, on Wednesday October 28, 2015.