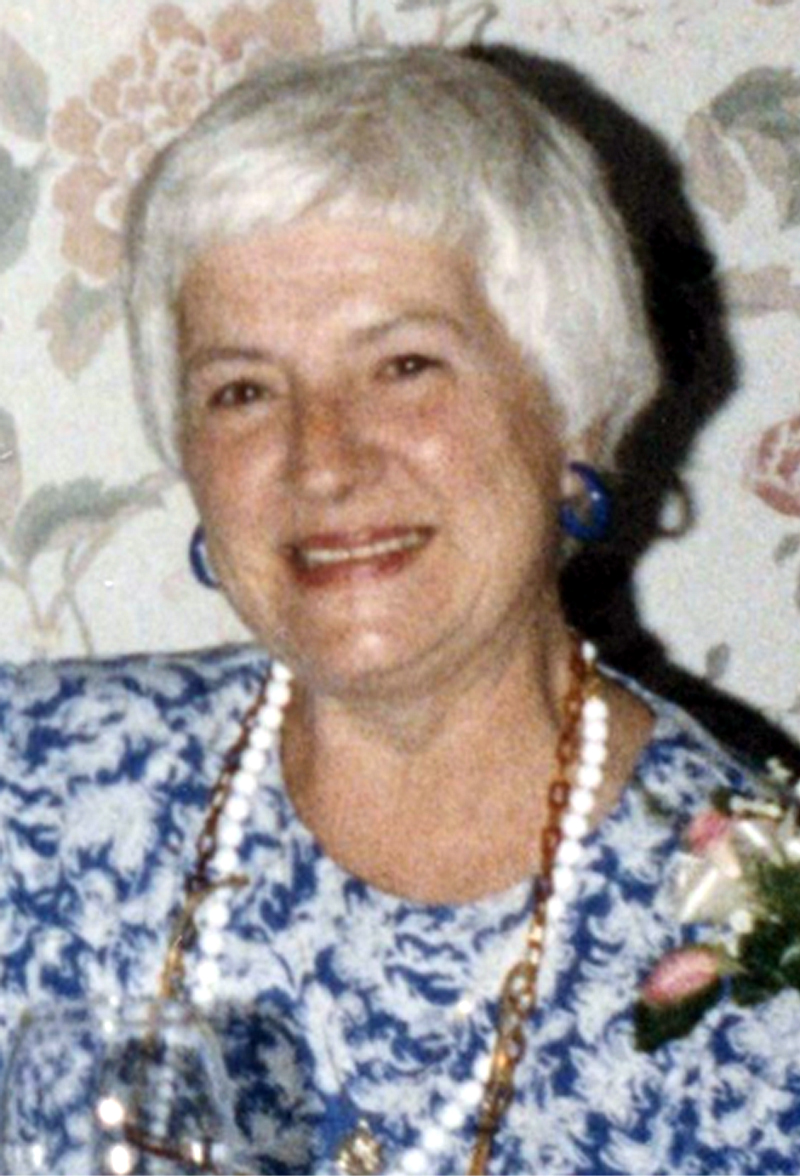 Catherine Louise Speirs, 88, of Canyon Country, CA passed away peacefully at home surrounded by family on Tuesday, April 8, 2014.
She was born to the late Edward J. and Mary A. Bereiter, November 24, 1925, in Chicago, IL. Catherine (Caye) graduated from Amundsen High School of Chicago in 1942 and worked at Blue Cross & Blue Shield of Illinois. She married the love of her life, Kenneth Stewart Speirs (Ken), on October 9, 1948 at Queen of Angels Church in Chicago, IL and they lived in Chicago before relocating to Canyon Country, CA in 1984.
Caye was a true and proud work-at-home Mom. She touched everyone she met and was a wonderful mother, grandmother, great-grandmother and friend. Mom would often say to her children, "You may have thought you were number one, but your father is number one." They celebrated their 65th Wedding Anniversary last October with family and friends.
Caye was a faithful and active member of Queen of Angels Catholic Church of Newhall, CA. She loved to travel with Ken across the country visiting their children, grandchildren and many friends.
Caye is survived by her husband Ken and her seven children: Mary Caye of Chicago, IL; James (Debra) of Canyon Country, CA; Patricia (Robert) of Brookfield, IL; Joanne of Ft. Collins, CO; Edward (Kyung) of Marietta, GA; Elizabeth (Gregg) of Westmont, IL; and Andrew (Sheri) of Barre, VT. She also is survived by her brother Edward of Philadelphia, PA; her sister, Sister Mary Catharina, O.P. of Adrian, MI; sister-in-law Audrey of Clearwater, FL; her nieces Karen (Bill) and Nancy (Bill); her cousins Bill (Jo) and Don (Helen); her sixteen grandchildren; her seven great-grandchildren; and many dear friends, especially Karen Jucksch and family.
Caye was predeceased by her two sisters Virginia Delores Bereiter and Barbara Ann Harrell.
In lieu of flowers, the family is requesting that donations be made to St. Liz Hospice of Los Angeles, CA.
Visitation for family and friends will be at the Eternal Valley Memorial Park and Mortuary in Newhall, CA on April 15, 2014, from 5 p.m. to 9 p.m. A Mass of Christian burial will be celebrated 10 a.m. at Queen of Angels Catholic Church, Wednesday, April 16th followed by a burial service at 11 a.m. at Eternal Valley.