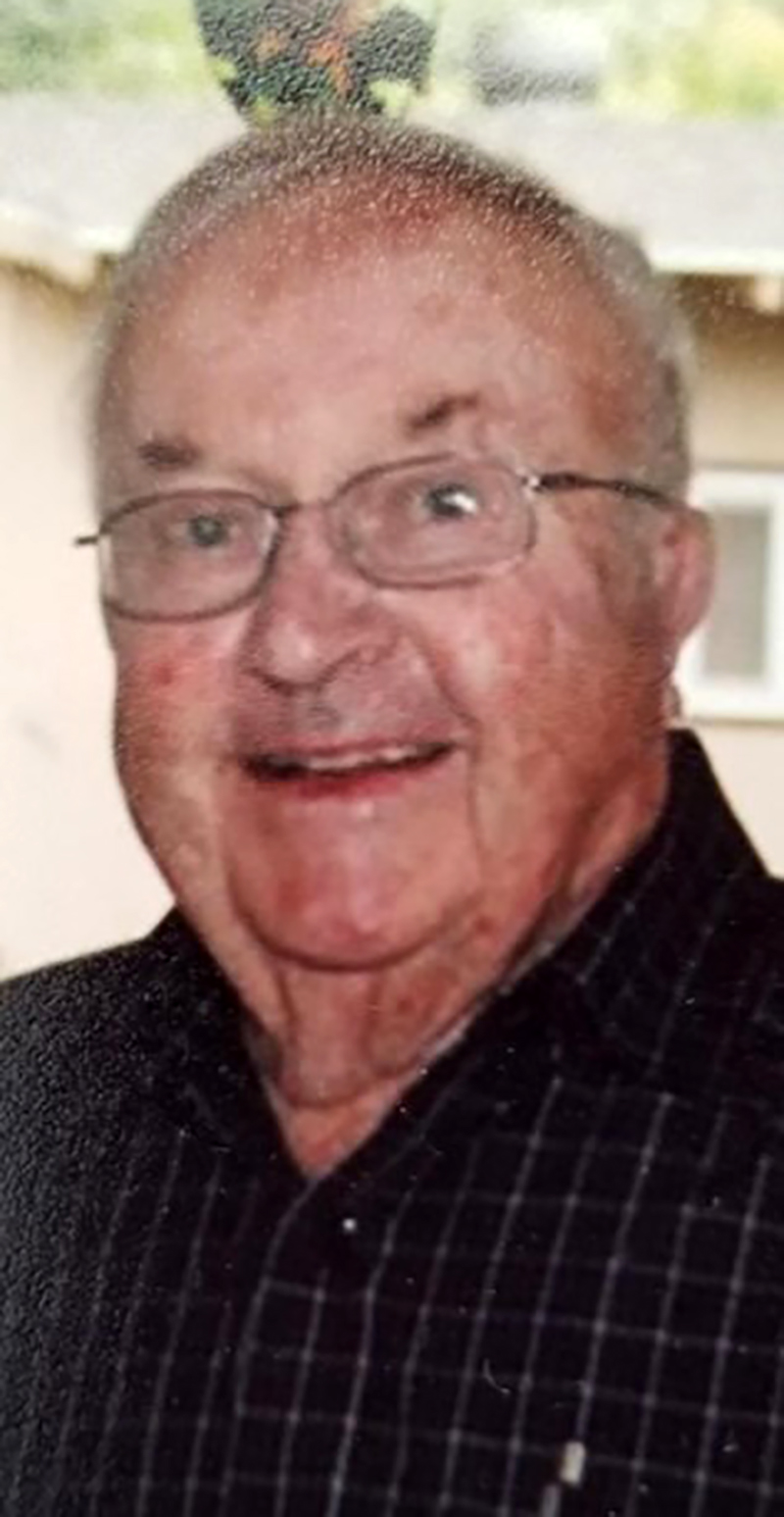 Visitation
Thursday, January 31, 2019
Funeral
Thursday, January 31, 2019
Committal
Thursday, January 31, 2019
Location
Eternal Valley Memorial Park Mortuary
23287 N. Sierra Highway
Newhall, California 91321
Charles Long Wright, 93, of Chatsworth, California passed away of natural causes on Tuesday, January 22, 2019 at Twin Palms Residential Care Home.
Charles was born January 1, 1926, in Mint Canyon, California to Glen and Clara Wright. He graduated from Antelope Valley Joint Union High School in 1943 and joined the Navy in March 1944, serving aboard the USS Louisville during WW II.
Charles began working as a land surveyor for Los Angeles County soon after his honorable discharge from the Navy and later obtained his private land surveyor license from the State of California.
On September 22, 1951, Charles married the former Marjorie Zoe McIntyre in Newhall and they made their home in the "front house" on the ranch in Mint Canyon that was homesteaded by his father in 1912. He loved his work surveying and also loved anything having to do with maps and their relation to history, especially local history. He also enjoyed camping, fishing, geology and dump digging to look for old bottles.
Charles is survived by two daughters and one son; Clarissa A. Milner and her husband Thomas of Chatsworth, California, Cynthia E. Langer and her husband Claus of Saugus, California, and David A Wright and his wife Kari of Pennsylvania; five grandchildren and their spouses, six great-grandchildren, three nieces and a nephew. He was preceded in death by Marjorie, his wife of 57 years, his parents Glen and Clara, and his brother Stanley.
Pallbearers: Mike Milner, Claus Langer, Daniel Milner, Mathew Milner, Stefan Langer and Brian Langer.
---

September 28, 2016: Chuck Wright donates his surveying equipment to the Santa Clarita Valley Historical Society. Photo by Barbara Martinelli in the Pardee House at Heritage Junction. Click for original digital image.