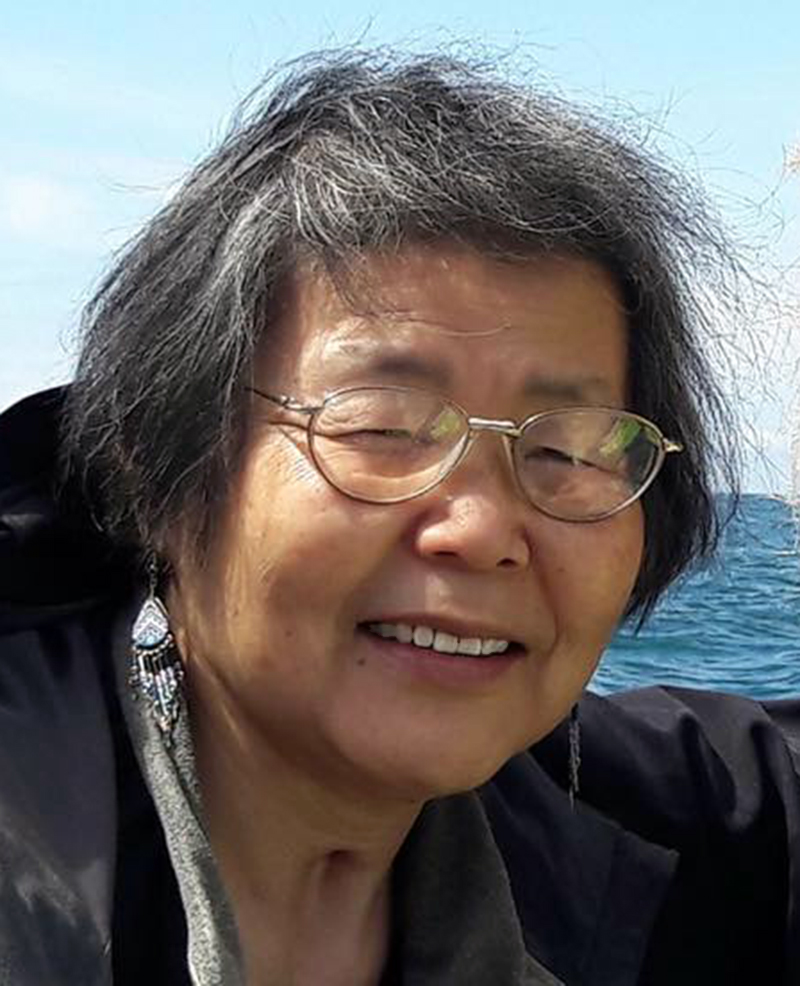 Cheryl Emi Hazama was born April 7, 1956, in San Fernando, California, to Katsuyoshi Hazama and Emi Matsuda Hazama, joining her older siblings Karen and Roland. She graduated from San Fernando High School and attended Cal State Northridge, where she earned her B.A. and M.A. in English.
After graduation, Cheryl went to work for Hughes Markets before moving on to work for the County of Los Angeles. She joined the Department of Public Health at Mid-Valley CHC Health Center in 1999 followed by Olive View Medical Center in 2004, then transitioned in 2007 to the Department of Parks and Recreation where she was a cherished member of the William S. Hart Park family until her death on April 1, 2018.
Cheryl lived in San Fernando and Sylmar and attended Crossway Church of the San Fernando Valley (formerly San Fernando Valley Holiness Church) from the time she was born.
She loved music, was a talented artist and writer, read voraciously, and watched many, many movies. A passion for Arthurian legend led her to travel to Europe to visit sites where King Arthur might have been buried or lived, and she studied hefty texts on the myths surrounding him.
Friends and family were all-important to her, and she was fiercely loyal, kind and generous to all those she loved and befriended.
In 2014 Cheryl was hospitalized with cancer, but with her bravery, perseverance and faith, she returned to work and continued to live a full and happy life.
She is survived by her loving family: sister Karen Hazama, brother Roland (Pattie) Hazama, nieces Kerri (Joshua) Rider of New York and Kristi Hazama, grandnephew Luke Rider of New York, and many other relatives — all of whom she adored.
Memorial services will be held Saturday, April 21, at 11 a.m. at Crossway Church of SFV, 9610 Haddon Ave., Pacoima.