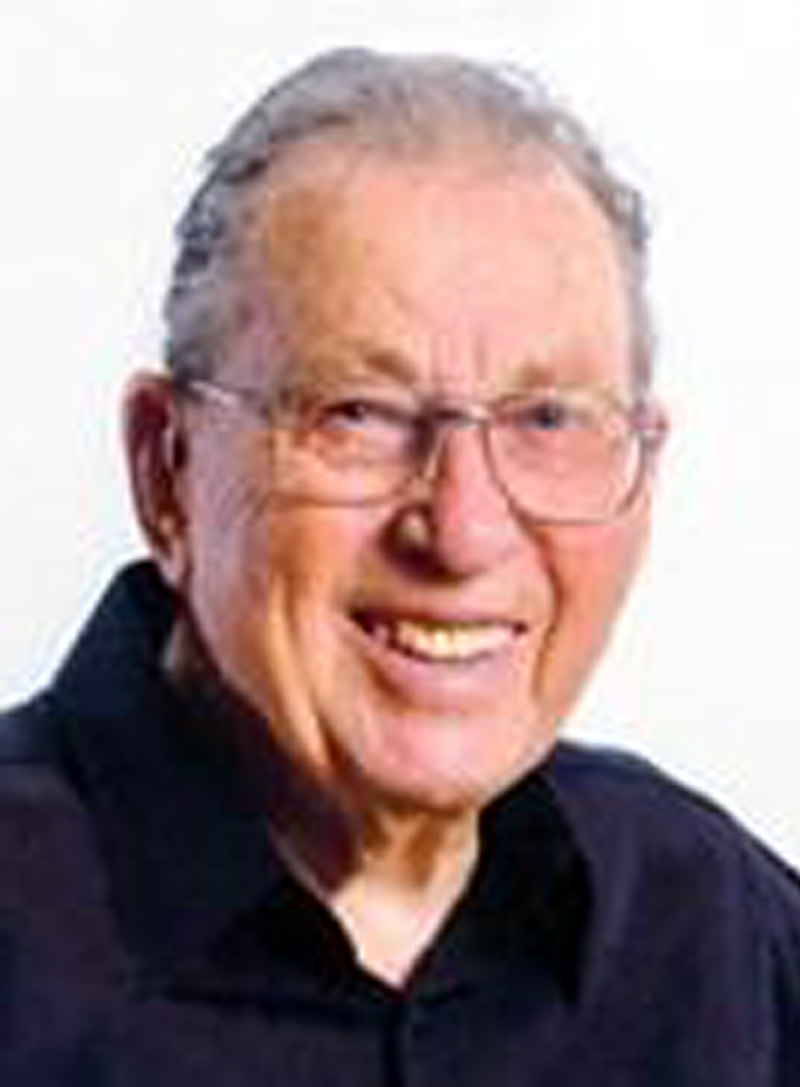 Clifford John "CJ" Nordstrom, 95, passed away peacefully in his sleep on Tuesday, May 27, 2014 in Valencia, CA. Born to John and Olive on May 19, 1919 in Rockford, IL, he was a resident of Valencia for 28 years.
Cliff's hobbies included woodworking and restoring old cars. He was an active member of the Model "T" Club of the San Fernando Valley and the Santa Clarita Valley Antique Auto Club for many years and met many wonderful friends.
He is survived by his daughter Linda and Randy Garrett of Santa Clarita, CA; grandsons Shawn and Robin Garrett; Scott and Tammy Garrett; CJ and Stephanie Garrett and granddaughter, Kelly Garrett. Also daughter, Vickie and John Patterson of Santa Clarita; grandsons Travis Clark; Chris and Jennie Clark, Kyle Patterson and granddaughters, Megan Patterson and Michelle Patterson. Great-grandchildren, Jakob and Ruby Garrett; Logan and Cassidy Garrett, Ryker Garrett, JJ and Brieahna Patterson; and by many other wonderful family members.
He was preceded in death by his wife of 47 years, Betty Nordstrom; his sister, Norma Buchan; his daughter, Sharon Brown and his grandson, Michael Clark.
A memorial service will be held on Monday, June 16, 2014, at 10 a.m. at Eternal Valley Mortuary, 23287 N. Sierra Highway, Newhall, CA 91321.
Cliff "CJ" was an inspiration to all who knew him. He was the most incredible dad, grandpa, great-grandpa, uncle and brother. He will be missed but never forgotten.