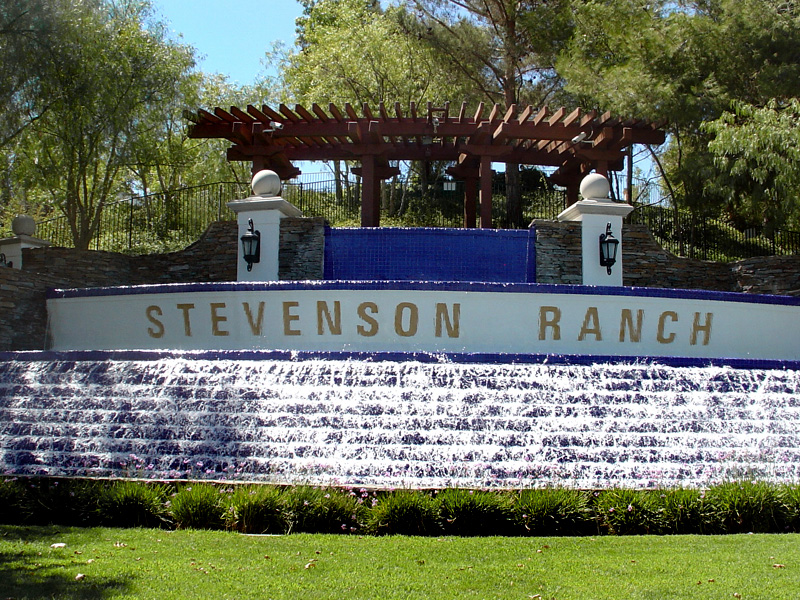 Southland developer Dale Poe, wife die in auto accident
The Signal | Tuesday, May 18, 1993
Dale E. Poe, chairman of the board of Dale Poe Development Corp., and his wife, Margaret, died Monday in a single-car accident north of Bakersfield.
Dale Poe, 61, was a major Southern California developer who was responsible for the master-planned community of Stevenson Ranch west of Santa Clarita. Frank J. Mungia, one of four vice presidents for the company, said Poe's death was a "very, very big shock."
"He was a very dynamic individual, a self-made man, I think, in the tradition of America," he said. "He had humble beginnings and a very work-minded ethic."
Poe and his wife died when their car went off southbound Highway 99 north of the Kern/Tulare county line at about 8:55 a.m., said Andrea Brown, a California Highway Patrol dispatch officer in Fresno. She said Margaret Poe was driving the car at about 60 to 65 mph when she failed to see a left-hand turn in the road.
"The vehicle went straight off the road and struck an abandoned building," Brown said.
The Poes were taken to Delano Hospital, where they were pronounced dead on arrival, she added.
Dale Poe was born in Texas, with his family later moving to San Diego where they worked as ranchers and farmers, Mungia said. Poe founded DPDC in the early 1960s after working for other developers.
"He saw a better way of doing it," Mungia said.
Although DPDC is based in Southern California, the company also has developments in the northern part of the stale, as well as Nevada, Texas and Oregon, he added.
Survivors include son William Poe, who is president of DPDC, and daughters Sherryl Philen and Rene Poe.
Funeral services are pending with Pierce Brothers Mortuary in Westlake Village.
---
Dale and Margaret Poe, Developers
Pierce Brothers Mortuary | May 20, 1993
Developer Dale Poe and his wife, Margaret, died Monday in an automobile accident in Kern County.
Poe, who was 61, founded Dale Poe Development Corporation in the mid-1970s and built it into one of Southern California's leading developers of master-planned communities.
Stevenson Ranch is one such community, designed to include homes, schools and commercial areas.
Poe, a New Mexico native, and "Maggie," who was 54 from South Dakota, were married in San Diego in 1957 where Dale began his career as a real estate salesman.
The Poes are survived by their son, William, president of Dale Poe Development; and daughters Sherryl Philen, Rene Poe and Suzanne Johnson.
Services are scheduled at 10 a.m. Friday at Ascension Lutheran Church in Thousand Oaks.
The family has established the Dale and Maggie Poe Memorial Park for Children and Youth. In lieu of flowers, donations for the park should be sent payable to Church in the Canyon, 4235 Las Virgines Rd., Calabasas, 91302.