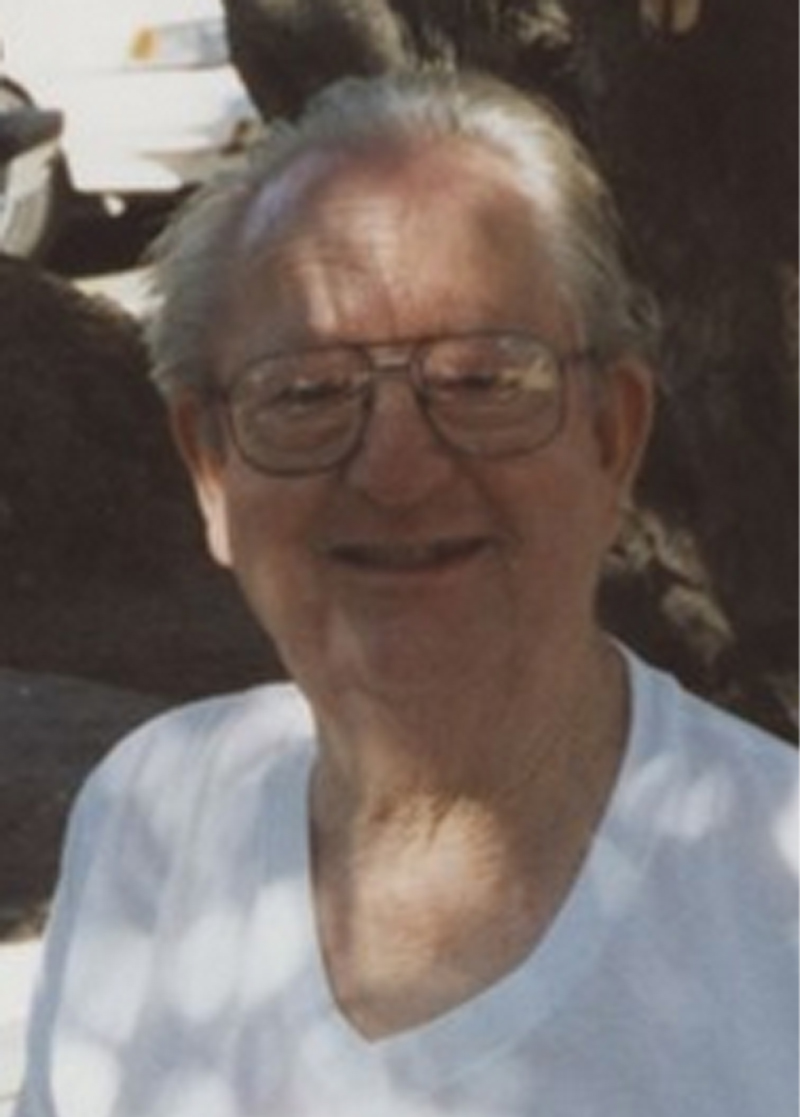 David Alfred Gray, 91, of Santa Clarita, CA passed away on Friday, December 12, 2014. He was born in Tustin, CA on May 2, 1923 to Henry and Georgia Gray.
David was a plumber for the Los Angeles Unified School District for over 30 years. He married the love of his life, Maxine and together they celebrated 71 years of marriage. In 1968 he moved his family to Saugus and has been a resident of Santa Clarita for the past 46 years.
A founding member and deacon of the Village Church in Newhall, David devoted countless hours supporting the church in any way he could. He was instrumental in building the structure of the church.
David will forever be remembered for his infamous quote, "I'm in good shape for the shape I'm in," his fancy ties, and his funny slogan baseball caps.
He is survived by his wife, Maxine; his children: Brian and his wife, Joanne; Wayne; Dale and her husband, Gary; Gale and her husband, Kenny; Kevin and his wife Leanne. He is also survived by 17 grandchildren and 22 great-grandchildren.
The viewing will be held between 4-8:00 p.m. on Thursday, December 18, 2014 at Eternal Valley Mortuary, 23287 Sierra Highway, Newhall, CA 91321. The funeral will take place at 11:00 a.m. on Friday at The Village Church, 24802 Alderbrook Dr, Newhall, CA 91321.
---