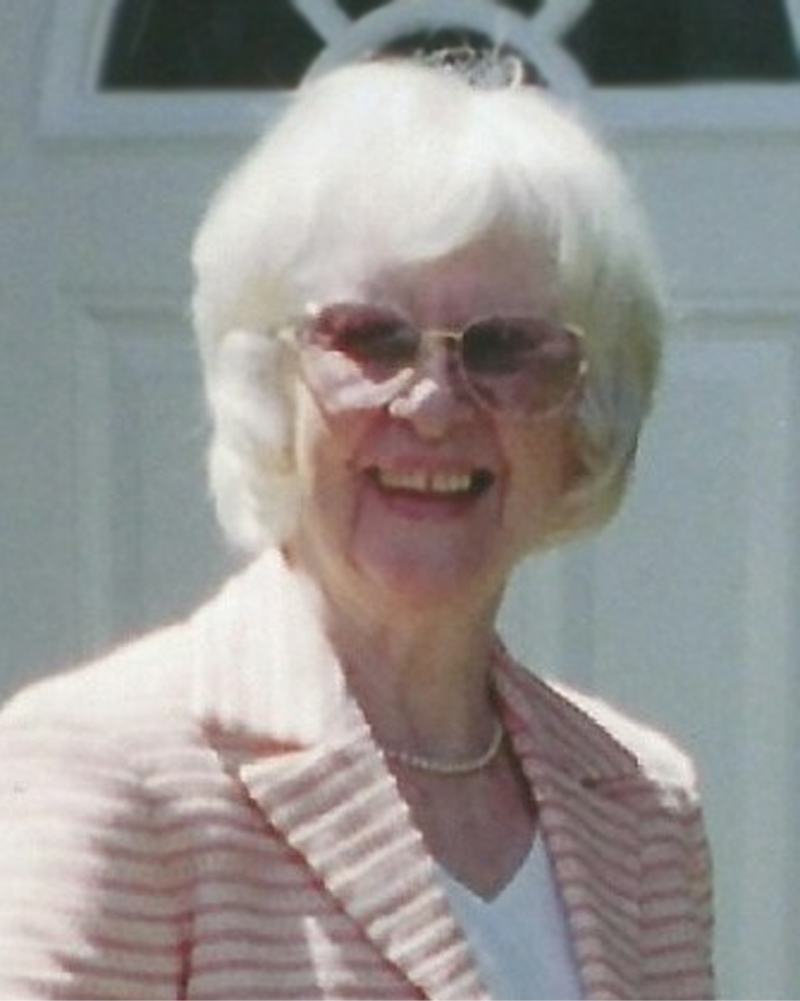 Dorothy Boyer was born July 31, 1922, and passed away January 23, 2014.
Dorothy Boyer, beloved mother, sister, aunt, grandmother and friend, passed away unexpectedly on Thursday morning, January 23, at the age of 91. Preceded in death by her husband of 65 years, Donald, in 2007, she is survived by her children and their spouses: Donald (Sandy) Boyer, Christine (Jay) Dunn and Betsy (Steve) Walker. She is also survived by her sister, Erma Hole, and nieces, nephews, grandchildren and great grandchildren.
Dorothy is remembered by all her sunny optimism and boundless belief in God and His goodness. Faith, family and friends were the core of her life, and she gave of herself willingly and happily to them.
Throughout the years, she volunteered for countless church, school, charity, and political events, and, for the last 30 years, her favorite club (Questers - Oak of the Golden Dream).
From her friends in the Thursday morning breakfast group to her friends in the games, movies and music circle activities, she was always happy to be involved with people.
Dorothy loved the written word and was herself a talented writer, and anyone who received one of her hand-written letters with its thoughtful and beautiful content was the better for it. She created a loving home and filled it with memories of the people and places she loved best.
Her family and friends mourn her passing but celebrate her vibrant life. Funeral services will be Wednesday, January 29, 2014, at 10 a.m. at Forest Lawn Memorial park, Church of the Recessional, 1712 S. Glendale Avenue, Glendale, California 91205, with graveside services to follow.
"Heaven's morning breaks and earth's vain shadows flee; in life, in death, O Lord, abide with me."