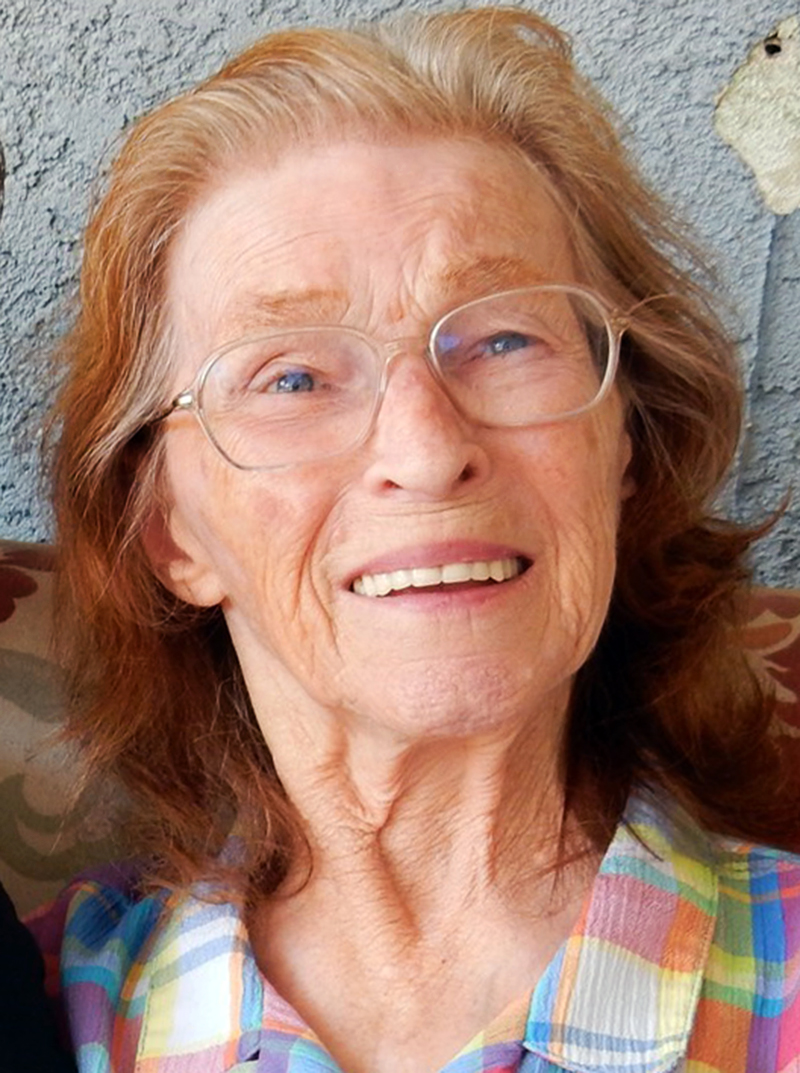 Elizabeth Marie Fitzwater, 79, of Canyon Country, California passed away peacefully on January 1, 2016, surrounded by her family at Henry Mayo Newhall Memorial Hospital located in Valencia, California, after a battle with pneumonia.
Born Betty Marie Besanceney on February 28, 1936, to Edward Aloysius Besanceney and Laura Louise Hilbert at Mercy Hospital in Hamilton, Ohio, Betty married Donald Lee Fitzwater on August 4, 1956, at St. John the Baptist Church in Harrison, Ohio, where she grew up. She was a trained classical pianist. Upon graduation from high school, she was employed as a professional typist at an insurance company located in Cincinnati, Ohio. In school, she had received awards for both typing and shorthand, but her greatest desire was to start a family. She and her husband would have had seven children; however, their first child was stillborn. They moved to California in 1960, and the Santa Clarita Valley in 1967. She inherited a love for bowling from her father, Ed, and received various bowling trophies as a result, including the League High Series Award and Mixed League Champions 1974-1975. She was a Member of the American Bowling Congress (ABC) as well as a Member of the Women's International Bowling Congress (WIBC), at that time.
In 1964-65, and 1978-79, she worked in Aerospace Manufacturing as a molding press operator at San Fernando Electric Company located in San Fernando, California. In the early 1980's, she was a care giver at Los Angeles Residential Community Foundation (L.A.R.C. Ranch) for the developmentally disabled located in Santa Clarita, California. Shortly after that, she worked a brief time as housekeeping staff at San Fernando Electric Company. However, her greatest passion was taking care of her grandchildren. She enjoyed spending time with her family and friends, traveling, reading, and playing games. She cared deeply for all creatures and especially loved her cats.
She is preceded in death by her parents, Ed and Louise Besanceney, her older brother Robert Edward Besanceney, Sr., and her daughter, Paula Sue Fitzwater, stillborn on September 10, 1957.
She is survived by her husband Donald, her son Edward Francis and his wife Jennifer (Huber) Fitzwater of Fort Worth, Texas, her son David Wayne and his wife Sandra (Otero) Fitzwater of Castaic, California, her daughter Donna Marie Fitzwater of Santa Clarita, California, her son Anthony Lee and his wife Caryn (Silverman) Fitzwater of Stevenson Ranch, California, her daughter Christine Louise (Fitzwater) Kurano and her husband James Yukihisa Kurano of Ontario, California, and her daughter Jennifer Leigh Fitzwater of Canyon Country, California. She is also survived by her younger sister Patricia Louise (Besanceney) Bryson of Warne, North Carolina, age 75, and her paternal aunt Kathleen (Besanceney) Chamberlain of Middletown, Ohio, age 93, as well as many cousins, nieces, and nephews.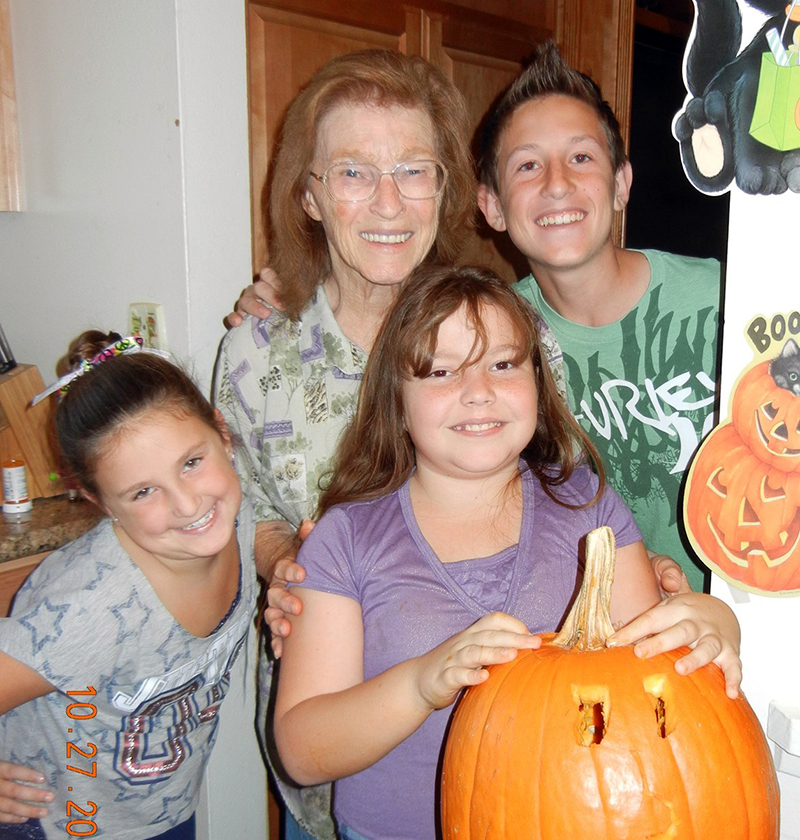 She is survived by eleven grandchildren Sunny Leigh Fitzwater, Amber Rose (Fitzwater) Cornell, Jason Nathaniel Fitzwater, Cynthia Ann Fitzwater, Matthew Ryan Fitzwater, Sara Nicole Fitzwater, Branden Lee Fitzwater, Gaetano Joseph Ferrera, Jessica Nicole Fitzwater, Ryleigh Jolie Fitzwater, and Eden Elizabeth Fitzwater, two great-grandchildren Laila Grace Cornell and Brielle Rae Cornell, four step-grandchildren Jacob Joseph Kott III, Ashley (Kott) Garbutt, Jacob Johnson, and Benjamin Johnson, and six step-great-grandchildren, Aurora Garbutt, Lillian Garbutt, Killian Garbutt, Roslyn Garbutt, Brianna Kott, and Kinsely Kott.
Betty's family has had an outpouring of love and support and are very grateful. Flowers are welcome, or in lieu of flowers, if you wish to make donations on her behalf, please donate to Alzheimer's Research.
Private services and interment will be at Eternal Valley Memorial Park on January 13, 2016, at 1:00 PM. Please direct all inquiries or requests to attend to thefitzwaterfamily@earthlink.net.