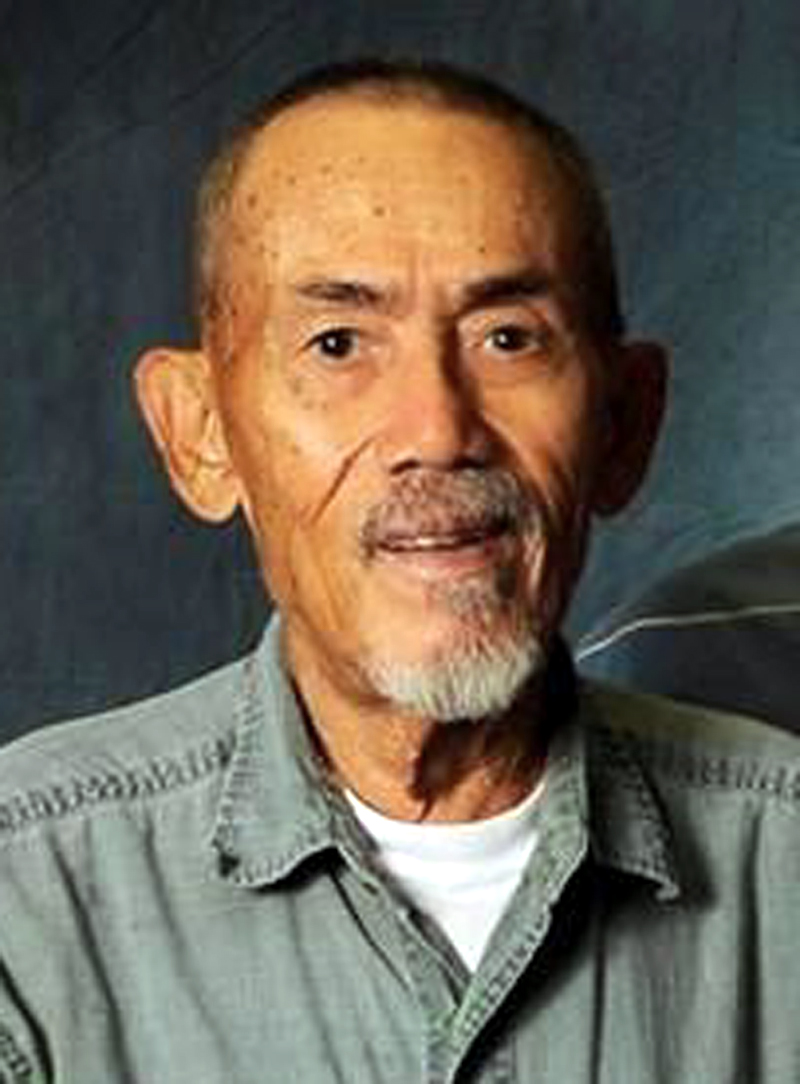 Francisco Felix "Frank" Cruz, a resident of Friendly Valley in Newhall for 13 years, passed away on January 12, 2015 at the age of 81 in Valencia, CA. He was born on December 15, 1933 in Sinajana, Guam.
Francisco graduated from Father Duenas Memorial High School in Guam and attended Tri State University in Indiana for a year. He retired from the U.S. Air Force after 20 years and then worked in Civil Service, retiring from McClellan Air Force Base, California Logistics Command after 10-plus years.
Daniel, his son commented, "He took great pride in his 30 plus years of service to his country and the Air Force. Hard to believe that he started his journey from a small island, Guam, in the South Pacific to a college, Tri State, in Indiana. Can you imagine the fight time on a four-engine passenger plane crossing the Pacific Ocean? After 1 year in college and running out of money, he joined the Air Force in 1957. He met and married my Mom, Juliette, in France around 1958.
Our lives really changed when my Dad went to Vietnam around '68-'69. He retired from the Air Force in 1977. He went back to Guam and started his 10 plus years as a civil servant to the military. He started with the Navy but retired the second time with the Air Force at McClellan Air Force Base in Sacramento, California. He moved to Friendly Valley here in Newhall, California in 2002. He always had good things to say about his military service."
Francisco leaves to cherish his memory: his three sons, Daniel (Isabelle) Cruz, Jean-Francois Cruz, Alain (Shanen) Cruz; his grandchildren, Angela (Lukas) Jones, Naomi Cruz, Brandon and Tyler Cruz; his half-sister, Virginia Cantrell; his cousin, Hope (Andy) Cristobal and many other cousins on Guam, too numerous to mention. He was preceded in death by his wife, Juliette.
A visitation will be held on Wednesday, January 28, 2015 at 10:30am with a funeral service to follow at 11:00am at Eternal Valley Mortuary, Chapel of the Oaks (23287 N. Sierra Highway Newhall, CA. 91321)