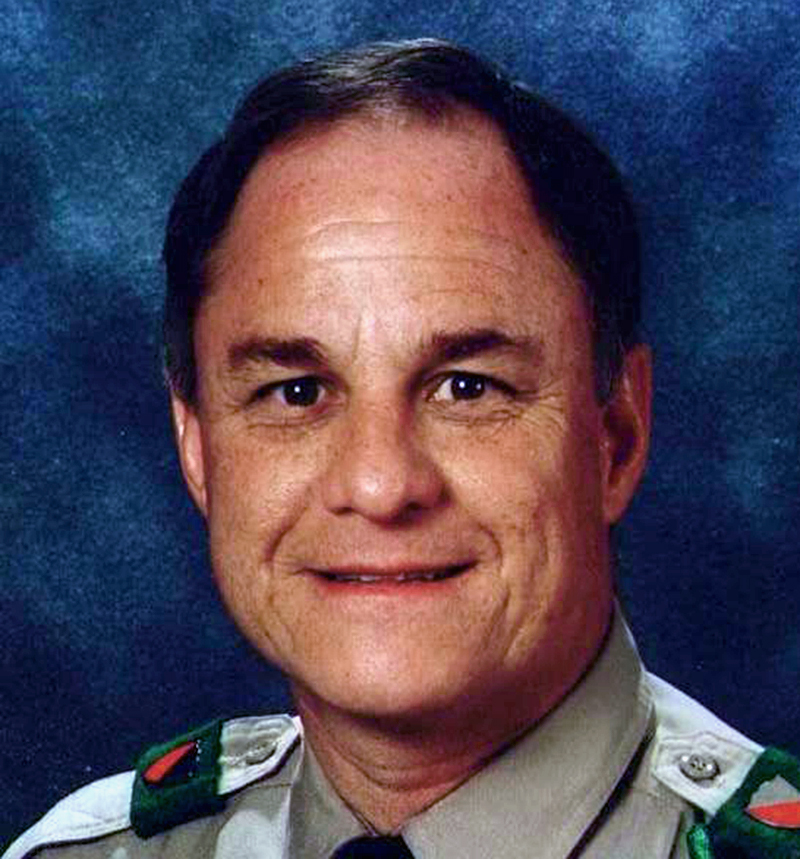 George Joseph Guevara, age 57, passed away on Wednesday, December 4, 2013, after a brief and aggressive illness, at Henry Mayo Newhall Memorial Hospital in Valencia, CA. He was born September 21, 1956 in Bronx, NY.
He grew up in Burbank, CA and graduated from John Burroughs High School. Shortly after graduating, George joined the Army, serving proudly for three years. In 1978 he met Cyndie and they married in 1981. In 1984, he became a Deputy for the LA County Sheriff's Department. In 1985 they moved to Canyon Country, CA where they raised their three children.
George was a man who loved his wife, Cyndie, faithfully and fiercely for 32 years. He was a dedicated and loving father who valued his family. George always appreciated education and obtained his Master's Degree in Criminal Justice. He was a Drug Recognition Expert and received many awards over the duration of his career for his outstanding service. He retired from the LA County Sheriff's Department after 27 years.
He is survived by his wife Cyndie; his children: Jennifer (Jeremiah), G. J., and Ryan; his grandson Jacob.
A memorial service will be held on Wednesday, December 11, 2013 at 11:30 a.m. at Grace Baptist Church, 22833 Copperhill Dr., Saugus, CA 91350. In lieu of flowers, his family is asking that donations be made to Grace Baptist Church with "Missions" in the memo line.