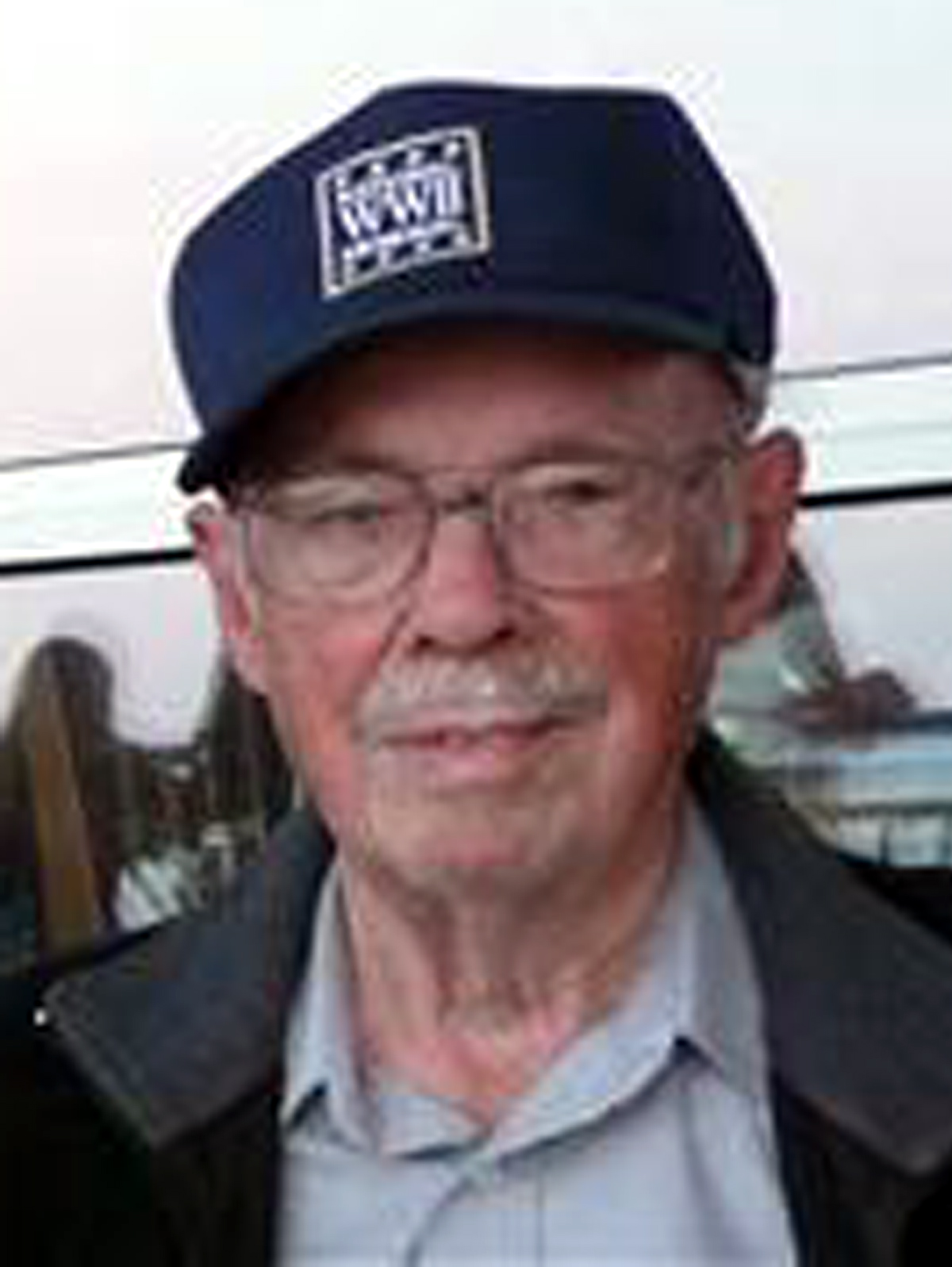 James Franklin Williams, 88, died October 23, 2013, peacefully at his home in Butte Valley, CA, as a result of congestive heart failure and natural causes.
He is survived by his wife of 63 years, Dorothy Faye Williams, son Garland Duwayne Williams, daughter Janice Ann Williams Revilak, brother Hal Thomas Williams, sister Barbara Ann Williams Johnson, their spouses, in-laws, grandchildren, great-grandchildren, nieces, nephews, and cousins.
He served in the US Navy (1942-1950), seeing combat on a destroyer. Upon discharge, he and Dorothy married, and moved to Taft, CA, where he worked for a natural gas company.
Moving to Sylmar, CA, they started the Williams Instrument Co., manufacturing oil and gas equipment. When the business outgrew its facilities, they moved their home and company to Valencia, CA.
Dorothy was his constant companion, minding the financial welfare of the business. In 1998 they retired, and sold the company to the Milton-Roy Corp.
He loved the outdoors, fishing and travel, which he and Dorothy did extensively. He bravely fought the effects of a stroke he suffered in 1975. His positive attitude, fairness, belief in his fellow man, and his love of life were a shining example for all. Jim and Dorothy donated to charities and nonprofit groups, and sponsored a USC stroke and cancer research center.
He was a quiet, deliberate and creative soul, an inventor, a hero, a family treasure, and will be greatly missed.
He was preceded in death by his father, mother, two brothers and two half-brothers.
He viewed life as he did his wine glass: "Fill It To The Brim!"
Thanks to the VFW for their service to the country and valued assistance. Memorial donations can be made in James F. Williams' name to the VFW or Paradise Hospice, Paradise, CA. A memorial will be conducted at the Paradise Cemetery on Nov. 15, 2013, at 2 p.m., followed by a reception at the Williams' home. For more information, please call 530-343-9371, or 530-518-4165.
Published in the Paradise (CA) Post.