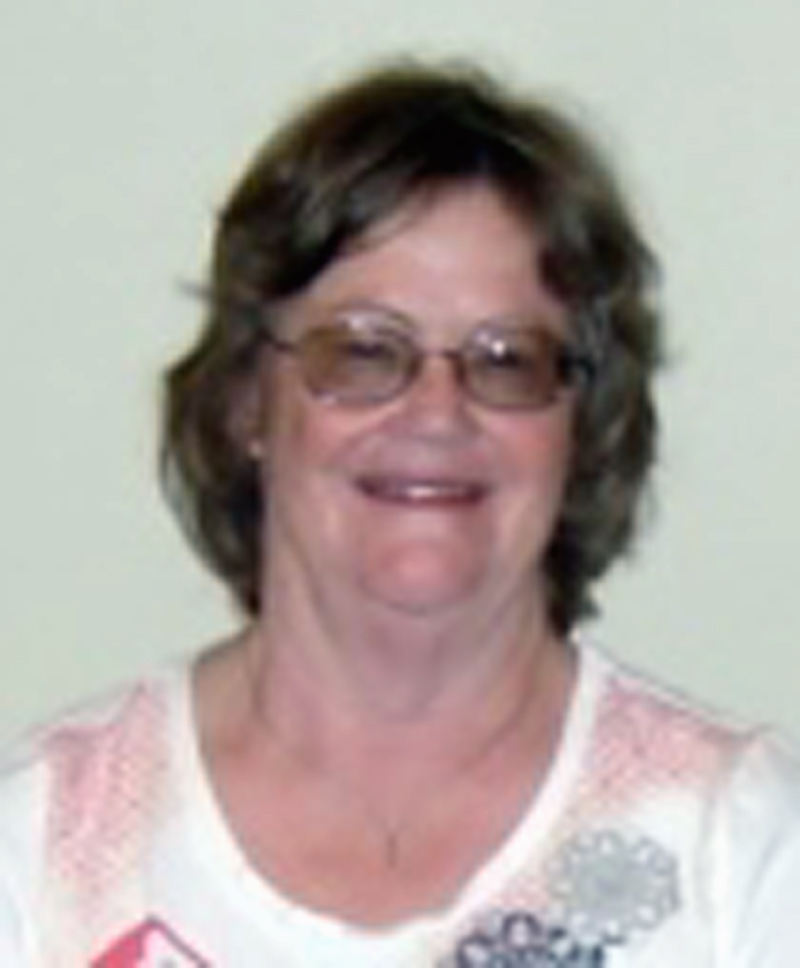 Jean Marie Lans Wright was the first of six children born to Roland and Irene Lans on August 29, 1947, in Holdrege, Nebraska. She lost her life to cancer on September 14, 2013 in Acton, CA.
She grew up on the family farm on Stamford, NE. Jeannie attended District 4 Rural School where her dad and grandmother had attended elementary school. She was baptized on the Methodist Church in Alma, NE. She grew up and was confirmed at Trinity Lutheran in Stamford, NE. She graduated from Stamford High School on 1965 and then attended Midland Lutheran College in Fremont, Nebraska. During this time, she met Charles Clinton Wright, who was on his way to deployment in Vietnam.
Jeannie graduated from Midland June 1969, and she and Clint were married on June 22, 1969. They began thier married life by moving to Saugus, CA.
Jeannie had always wanted to be a wife, mother and teacher. Three children were born to Clint and Jeannie, Nancy Anne, Michelle Denise, and Charles Kevin. They moved to Acton, CA in June 1975 where they spent the next 38 years. Clint spent his working life as a Los Angeles Police Officer. They spent their time raising their children in the rural area of Northern Los Angeles County.
Jeannie attained her dream to be an educator. She earned her Early Childhood Education at College of the Canyons on Valencia, CA. For 18 years she was owner/operator of Red Rover DayCare and Preschool where many young children in Acton received their introduction to education. She eventually received her Multi-Subject Elementary Education Certificate from Cal State Northridge, Northridge, CA. Jeannie has been a 3rd/4th grade teacher at Acton School and Meadowlark School in Acton, CA for the last 17 years, retiring in June 2013.
Jeannie and her family have been members of St. Stephen's of the Valley Lutheran Church during the time they lived in Acton. In addition, she was Community Leader of the Acton Arrowheads 4H Club for several years helping members and leaders with their projects and getting ready for the Antelope Valley Fair each year. Jeannie has truly loved her life as a daughter, sister, wife, mother, and educator.
She leaves behind her children, Nancy (Jerry) Wilson, Acton, CA, Michelle (Ted) Bertier, San Diego, CA, and Charles Kevin Wright, Acton, CA. Also surviving are her six amazing grandhildren, Natalie, Luke and Christopher Wilson and Maxwell, Annabelle and Charles Bertier. She also leaves five siblings. Richard (Trudy) Lans, Colorado Springs, CO, Barbara Lans Stamford, NE, Shirley (Larry) Chestnut, Glade, KS, Bruse (Sue) Lans, Stamford, NE, and Paul (Ericka) Lans, Chadron, NE. Aunt and Uncle Adale Schroder, Wallace and Ortha Broeker, Jeannette Fischer and Kenneth Fischer. There are also numerous nieces, nephews, and cousins. Jeannie had many friends in California and Nebraska. She was preceded in death by her husband Charles Clinton Wright and her parents, Roland and Irene Lans.
A memorial service will be held at 2:30 p.m. Sunday, September 29, 2013, at St. Stephen's of the Valley Lutheran Church, 1737 E. Ave. R, Palmdale, CA 93550. In lieu of flowers donation may be made to the American Cancer Society or to St. Stephen's of the Valley Lutheran Church. Chapel of the Valley Mortuary, Palmdale Directors.