Jeffrey Scott Morrison
Provided by family & friends
---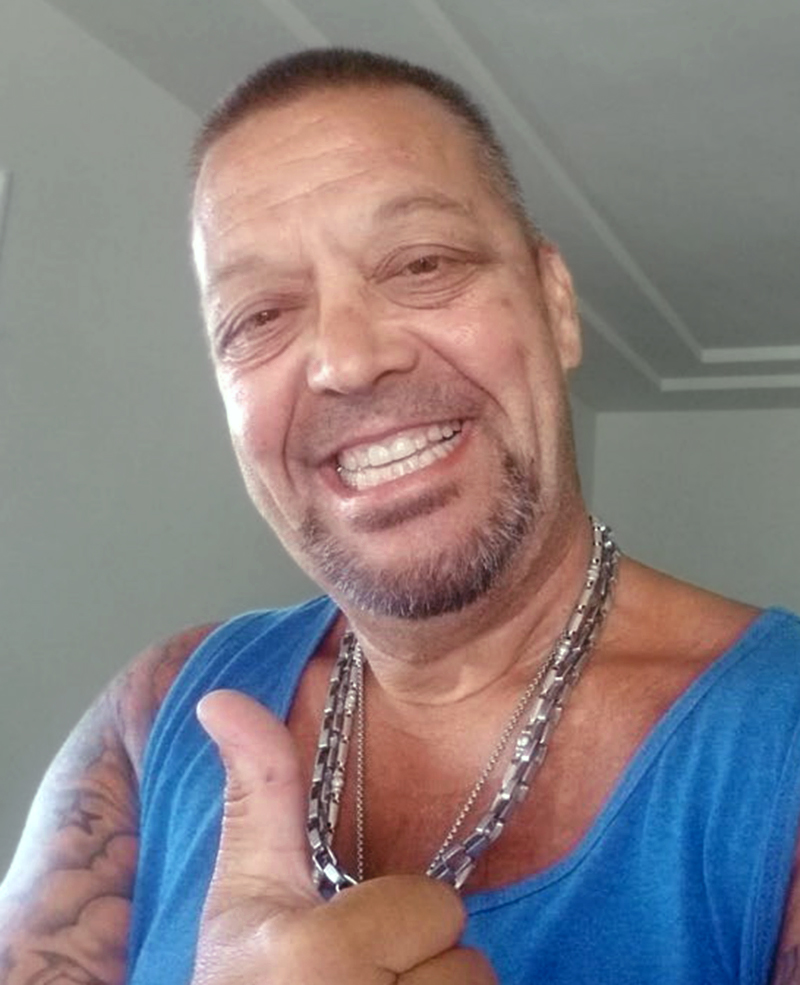 Jeffrey Scott Morrison was born March 7, 1966, in Wiesbaden, Germany, to Sandra Dee Crone-Morrison and Gary Gene Morrison while Gary was serving as a sergeant in the U.S. Air Force. In 1972, they moved back to the SCV where Gary worked in management for Rasco stores and the Miller's Outpost clothing chain.
Jeff was 6 when his father left the Air Force. Jeff was raised in the SCV where he attended Rosedell Elementary School, Arroyo Seco Junior High and Saugus High School. Shortly after high school, Jeff entered the field of construction as a framer as well as doing auto detailing. He also worked as a mover.
In 1990 he relocated to North Hollywood where he met his former wife Kimberley Seelentag. They were married from 1992-2003 and had two daughters, Aspen Halley Morrison and Cheyenne Brooke Morrison.
In the summer of 2004 he moved to Valley Village and met his girlfriend and life partner Megan McAllister. Jeff and Megan had two daughters, Grace Annaleena McAllister and Faith Angelena McAllister. After Grace and Faith were born, Jeff and Megan moved to El Cajon, California.
Jeff loved baseball. In his youth he played at the William S. Hart baseball and softball fields. His hobbies were surfing, fishing boating, camping. He was a fan of the Green Bay Packers and enjoyed watching movies.
He was well loved by his school mates at Saugus High. He enjoyed spending time with them whenever he could, even after high school. He always kept in touch via Facebook with his classmates. Most of all Jeff, loved spending time with his family and children. Whenever there was a family gathering, you could always count Jeff in. He was known to be the life of the party.
Jeff is preceded in death by his parents, Gary and Sandra, and by his brothers, David Concepcion and Kane Kolbrak. Jeff is survived by his longtime girlfriend Megan McAllister and their two daughters, Grace and Faith; his former wife Kimberly and their two daughters, Aspen and Cheyenne; his sister Leslie Morrison and her husband (Arturo Aguillar) and their son, Jeff's nephew Austin Arturo Aguillar Morrison of San Diego; his niece Ashley Ann Valdez and her husband (Michael Ray) and their daughter, Jeff's great niece Aubree Rae Valdez of Tempe, Arizona. Services will be announced at a later date.