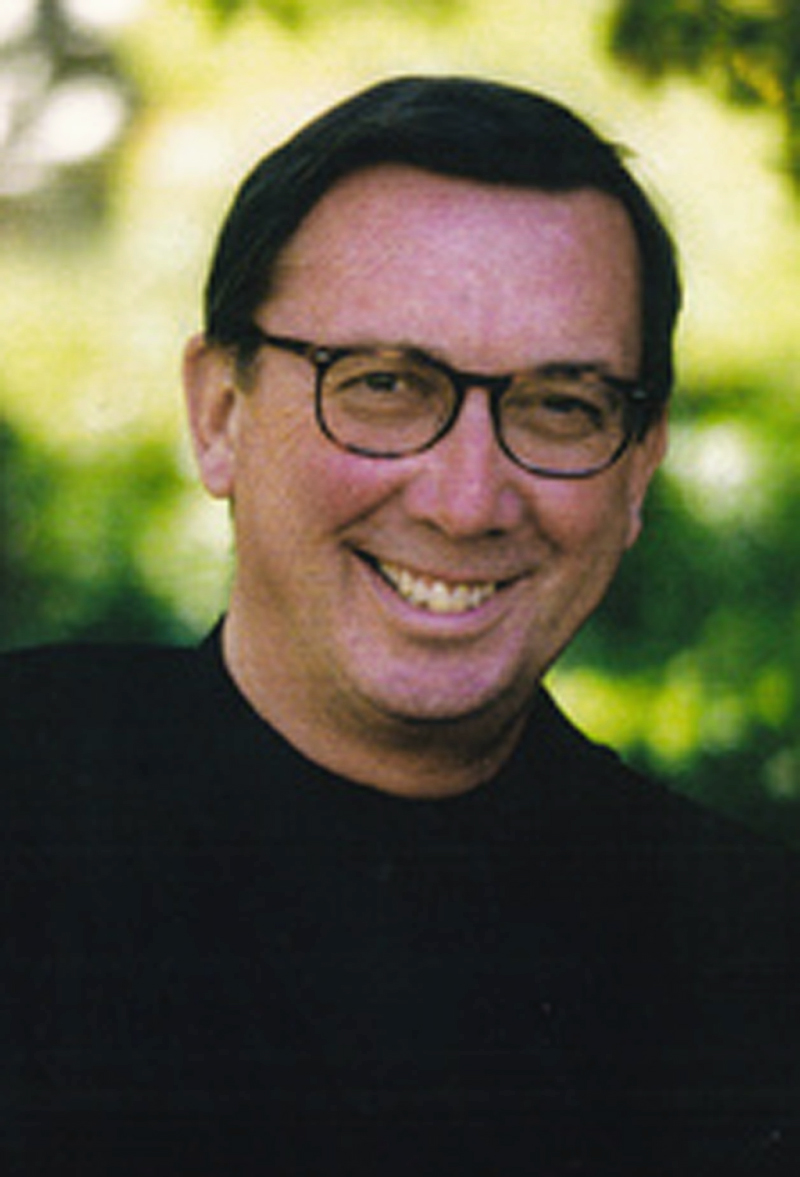 Fr. John Bosco Stoner, O.S.B., was born Gary Wayne Stoner on April 12, 1943, in Los Angeles, California. He was the eldest son of George and Angeline Stoner.
He attended St. Hilary's Catholic School in Pico Rivera, a parish famous at the time for its perpetual adoration and the number of vocations attributed to this devotion. A letter was found which young Gary was commended by his pastor for being faithful to his weekly hour of adoration. He graduated from Don Bosco Technical Institute in Rosemead, California, in 1961.
Fr. John Bosco had special devotion to St. John Bosco throughout his life. He obtained the complete works of his patron in English translation and often quoted what he learned in conversations and in homilies on his feast day. As a candidate for the monastery, he then attended St. Benedict's College in Atchison, Kansas, from 1962 to 1964.
He entered the monestery in 1964, was simply professed in 1967 and made solemn monastic vows in 1972. He graduated from St. Martin's College in Lacey, Washington in 1972. He then attended the Washington Theological Coalation for his theological studies and priestly formation until 1976.
Fr. John Bosco was ordained priest in July 10, 1976, by Cardinal Timothy Manning and in that same year recieved a rescript from Rome that allowed him the privilege of serving as a bi-ritual priest for the Eastern Churches. Fr. John Bosco served the Ruthenians, the Romanians, the Melkites, the Russians and other church communities as a pastoral supply priest. Fr. John's love of the Eastern Churches and their Liturgy was evidence by his devotion to their clergy and people.
While in theology, Fr. John Bosco was commissioned in 1974 as a reserve officer (an ensign) in the U.S. Navy. His love for the U.S. Military and its work for our country and the world was also evident by his commitment to this vocation within his vocation. He achieved that rank of Captain in the U.S. Navy and in his active career served in many places, among them: the Seabee Base at Port Hueneme, the Marine Corps Recruit Depot in San Diego, Navy Boot Camp in Great Lakes, Michigan, at Subic Bay in the Philippines, and in England as an exchange chaplain in the Royal Navy. After his active duty, he also supplied as a reserve chaplain in Korea, at Edwards AFB and at Fort Irwin in Barstow.
Fr. John Bosco loved his priesthood. His pastoral work was diverse and led him many places in this country and around the world. He was the first Valyermo monk to visit mainland China when it opened to foreign visitors.
Throughout his life as a monk and priest, he showed a special love for children (in the spirit of St. John Bosco) and loved to encourage them. Many families knew him as a friend. His other special love was for the elderly and infirm. He visited, prayed with and anointed so many in the last stages of their lives. Both his parents were his special care during the last years of their lives which were spent in convalescent hospitals.
He is remembered by many individuals and families for his spontaneous visits to support, encourage and entertain them with his stories. Fr. John Bosco from his earliest years served in many places as sacristan. The Church, its vessels and vestments, and its sacred art were his special love. He obtained relics of the saints, icons and vestments, chalices and sacred vessels for the monastery chapel. Fr. John Bosco was in charge of the monastic cemetery for years and coordinated the burial of monks and the oblates of Valyermo. He was also assigned to the maintenance and upkeep od the ranch property. He worked tirelessly for years as the purchaser for the monastic community, particularly in the years of the annual Valyermo Fall Festival. Many business owners remember his visits and his affable ways.
One of Fr. John Bosco's hobbies was antiquing. He loved when he was away from the monastery to look for treasures he could salvage and refurbish. His room is full of memorabilia of the spirit, his priestly zeal and his kind ways with people near and far — these are what will most be remembered by the many who have known him as friend and monk and priest.