John D. Mazzocco was raised in the Santa Clarita Valley where he attended Newhall Elementary, Placerita Junior High and graduated from Hart High School in 1983. John played four years of baseball and football at Hart before attending Piece College where he continued football while pursuing a career in the Fire Service.
John and his wife Lori met on a blind date in 1988 and both knew instantly that they had met the person of their dreams. They have been inseparable soul mates ever since.
John and Lori were married in 1991, son Matthew arrived in December of 1993 followed soon by Michael in July of 1995.
He was hired in 1986 as a firefighter with the Los Angeles County Fire Department where he worked in a variety of assignments, spending most of his career in the Santa Clarita Valley. John served as firefighter, paramedic, engineer and Captain at Fire Stations 111 and 73.
As a family they enjoyed traveling to many locations where John taught the boys a love for different experiences, cultures, history and above all, to have compassion for their fellow man. Appreciating what the world has to offer and not living in a bubble were lessons regularly passed down. Whether good or bad experiences, there were many "Mazzocco Adventures."
John is preceded in death by his mother Karen Mazzocco and is survived by his wife and best friend Lori, sons Matthew and Michael, father Bob (Helena) Mazzocco, brothers Tom (Gypsy) & Mike (Loni) Mazzocco, his wonderful in-laws, Alex & Patt Kerr and numerous loved ones. He will be greatly missed.
From the Los Angeles County Firefighters Memorial (lacofdmemorial.org):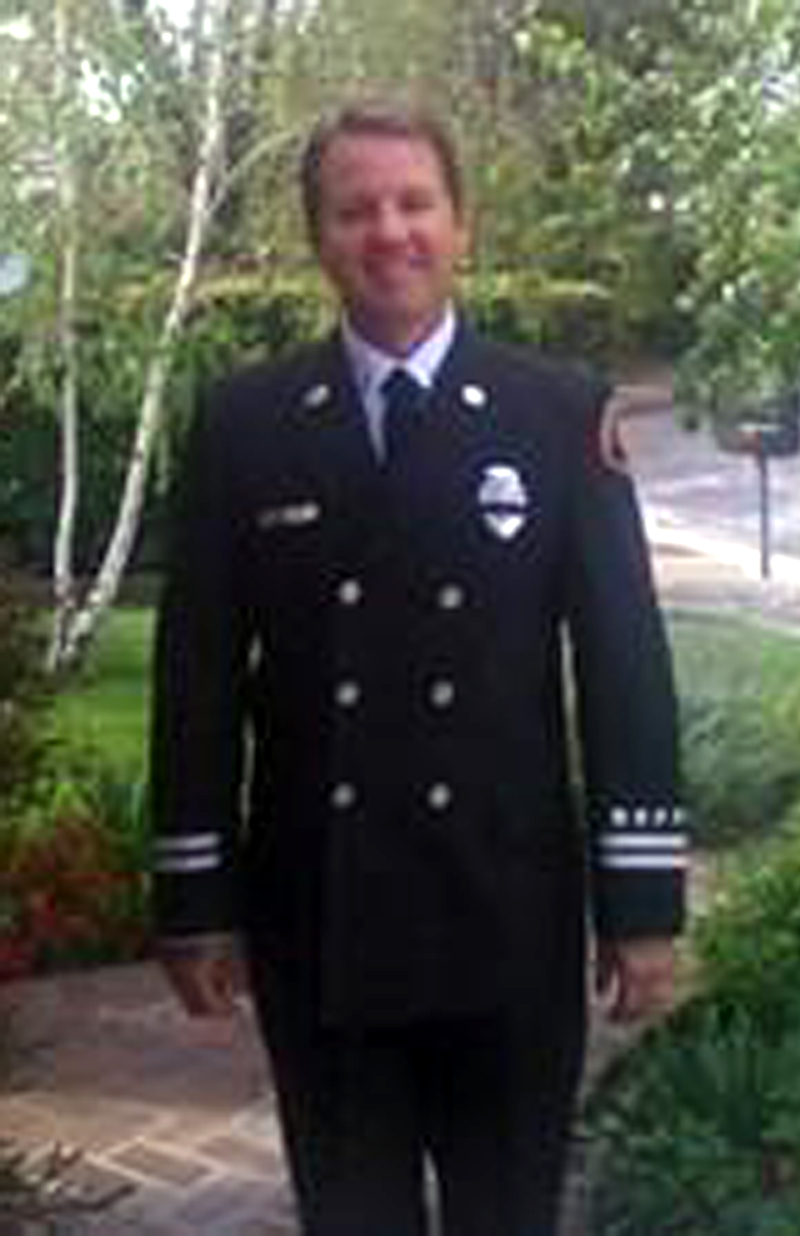 Our Department mourns the loss of Fire Captain John D. Mazzocco of Fire Station 111, who passed away after a long-term illness on December 12, 2013, at the age of 48. Mazzocco, son of retired Battalion Chief Bob Mazzocco, began his career with our Department in 1986 and was a resident of Santa Clarita, a community he served for the majority of his tenure.
"It is with the deepest regret and sadness that I am informing you of the Active Duty Death of Fire Captain John D., Mazzocco," wrote Fire Chief Daryl Osby in an internal briefing. "The Board of Supervisors, together with President Dave Gillotte of Local 1014 and I, pass along our deepest condolences and sympathy to the entire Mazzocco Family during this incredibly difficult time."
Local 1014 posted a tribute to Mazzocco on their website stating, "John was a long time resident of Santa Clarita. He was a strong supporter of the community and was well known and loved by all."
Mazzocco is survived by his wife Lori and his two sons, Mathew and Michael. The Department has activated PEER Support and memorial management teams to ensure proper care for all family members and friends during this difficult time.
A flag ceremony will be held on December 16, 2013, beginning at 10:00 a.m. at Fire Station 111 in Valencia. A memorial service will be held on December 18, beginning at 10:00 a.m. at Grace Baptist Church in Santa Clarita, with internment following at Eternal Valley Memorial Park in Newhall.