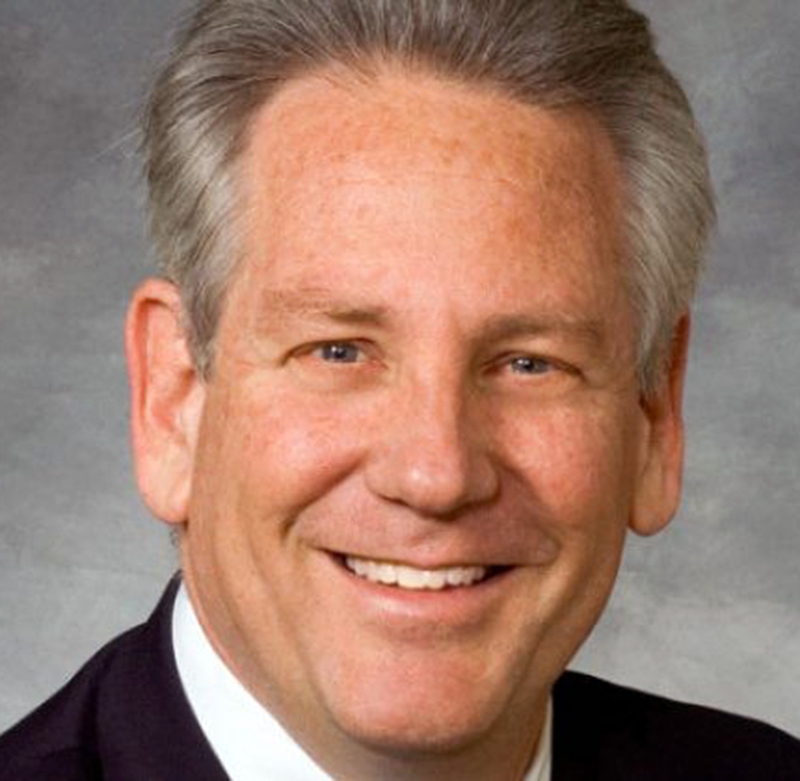 Former Assemblyman and longtime healthcare advocate Keith Richman died Friday night at UCLA Medical Center with his wife, Suzan and family at his side, after an extended battle with brain cancer. A resident of the San Fernando Valley, he was an active physician and philanthropist.
Richman, 56, served the Santa Clarita, San Fernando and Simi Valleys in the California Assembly from 2000 to 2006. Prior to the Assembly, he was a health industry executive with Lakeside HealthCare, Inc. When elected, he was the only practicing physician that year to leave his practice for a seat in Sacramento, becoming a champion of better healthcare and bringing an informed perspective to the Capitol.
He quickly made partnerships with colleagues of all parties to work on issues including pension reform, health care, workers' compensation and energy. He earned the honor of "Rookie of the Year" during his first term and subsequently was named "Legislator of the Year" by a number of statewide groups.
Santa Clarita Mayor Laurene Weste said that Richman's passing was a loss not just to our community, but to the nation.
"We are so proud to have known and worked with Dr. Keith Richman on so many issues impacting Santa Clarita and our state. Keith's American patriotism and leadership truly exemplified all that our Founding Fathers dreamed of and is a legacy for our country.
"On a personal note, my husband and I felt a close friendship with Keith. He cared about community and the people in it. We feel a great loss. May all God's comfort and blessings be with his family at this time."
Born November 21, 1953, in Syracuse, N.Y., Richman followed in his father's footsteps in medicine. He attended the University of California, Davis, for his pre-med degree and was named a Robert Wood Johnson Clinical Scholar, earning his Medical Doctor and Master in Public Health degrees at UCLA.
While at Davis, Richman played baseball and was recognized as an All-Conference pitcher, and went on in 1998 to receive the Collegiate Alumnus of the Year from the American Baseball Coaches Association. He is also a member of the UC Davis Baseball Hall of Fame along with his 1972 teammates and the UCLA School of Public Health Alumni Hall of Fame.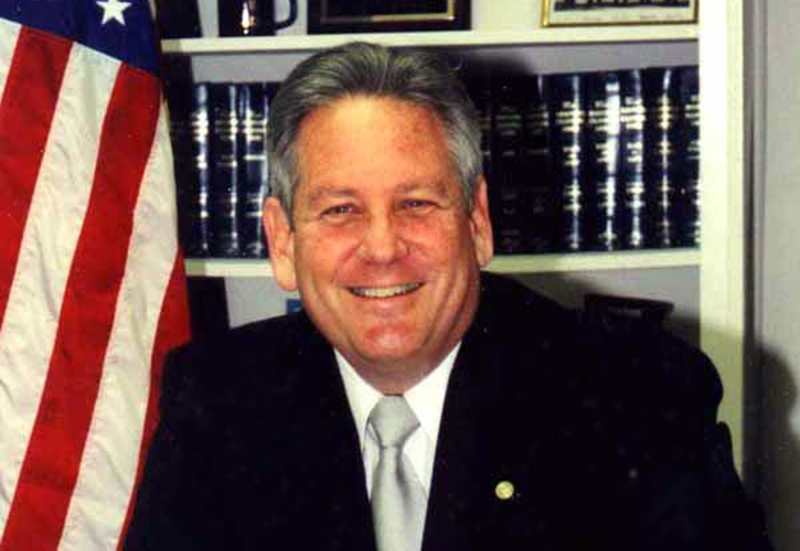 He was a sought-after expert on health care issues, testifying before Congress in 1994 and 1995. Richman served on the Speaker's Group of the U.S. Congress on Medicare Reform in 1995 and appeared on CBS' "60 Minutes" regarding Managed Health Care in 1995.
He firmly believed in community involvement and awareness, encouraging citizen involvement in the legislative process and sponsoring the first annual Sacramento tour with KHTS to bring community leaders together with decision-makers in the state capitol to exchange ideas. The effort after Richman left office, carried on by his successor, Cameron Smyth.
Richman almost added "Mayor" to his resume, being the favored leader in a 2002 drive for San Fernando Valley cityhood. He served under Los Angeles Mayor Richard Riordan as a Commissioner for the Community Redevelopment Agency, bringing a business owner's perspective to the organization. His involvement with charitable and service groups was extensive, including Founding President: American Diabetes Association, San Fernando Valley Chapter; Chairman and Board Member, Valley Community Clinic; Sun Valley Rotary; Chairman, Task Force on Intercollegiate Athletics, California State University, Northridge.
He was instrumental in leading the charge for the expansion of Providence Holy Cross Medical Center in Mission Hills, chairing the "Care Can't Wait" capital campaign. He continued in a leadership position with Lakeside HealthCare, Inc., a physician-directed organization. He returned to UCLA as a Distinguished Fellow in the School of Public Affairs and established the California Foundation for Fiscal Responsibility to address the issue of escalating public employee retiree costs.
Along with his wife Suzan, Richman is survived by his parents, Monroe and Esther Richman, daughters Rachel (Lonney) and Dina; brothers David and Craig (Roxane), sister Marla (Eric) and nephews Steven, Grant, Troy, Chad, Devon, Brian and Jordan.
Private services are scheduled at 2 p.m. Wednesday at Forest Lawn, Hollywood Hills. The family is requesting that, in lieu of flowers, donations be made in memory of Keith Richman to one of the following two charities: Providence Holy Cross Foundation Care Can't Wait Capital Campaign – New Wing and expansion, P.O. Box 9600, Mission Hills, California 91346-9600 or Pet Orphans of Southern California, 7720 Gloria Avenue, Van Nuys, CA 91406.