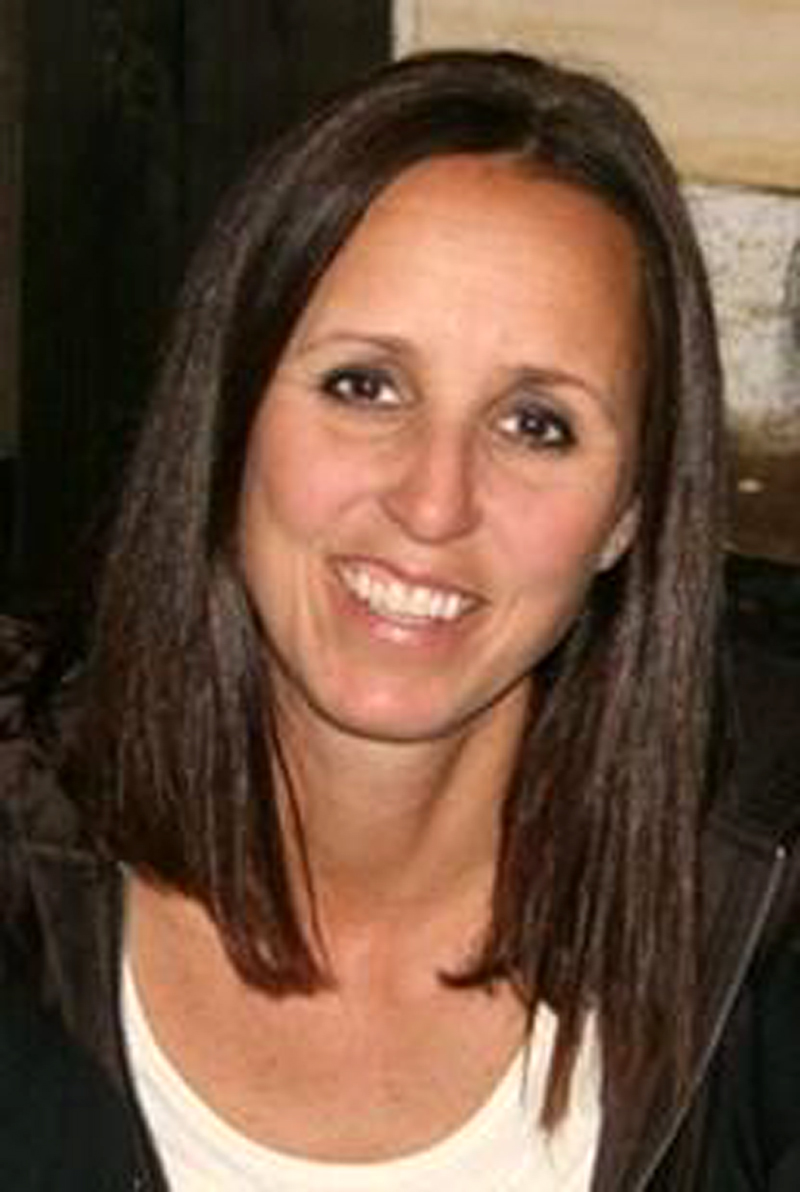 Lori Ann Alvarez passed away at Santa Clarita, CA on July 21, 2014 at the age of 49.
Lori is survived by her husband of 25 years, Mike Alvarez. They were married in Corona, CA on November 12, 1988.
Lori is lovingly remembered by her husband Mike, her sons Michael and Noah, and daughter Nicole of Newhall, CA, and her sister Karen Morilla and brother Kevin Hogan. In addition, Lori is also survived by her father in law, Mike Alvarez, Sr.; mother in law Cookie Alvarez, and brothers in law Ron Morilla, Rick Alvarez, and Cliff Alvarez. She is also survived by three sisters in law, Patti Hogan, Tammy Alvarez, and Veronica Alvarez. She was a loyal and devoted aunt to several nieces and nephews including Kate Morilla and Kevin Hogan II Bradford and Missie Morilla; and their children Ava, Wesley, and Maddox , Ricky and Shane Alvarez, and Clifford, Jordan, and Isaiah Alvarez.
Lori was born in Los Angeles, CA on Dec. 10, 1964, and she graduated from El Dorado High School in Placentia, CA in 1983. She went on to earn her BS degree from Cal Poly Pomona and also completed her teaching credential in physical education. Lori was a devoted homemaker and successful entrepreneur in her work with Miche and she also worked as a substitute teacher for the Newhall School District . Lori thoroughly enjoyed her dogs, games and sports specifically passionate about tennis, football, and baseball where she devoted her life to supporting her children in these endeavors. Lori enjoyed gardening, spending time at her home in Big Bear, and playing tennis. Lori's friendships were lifelong and numerous, and she maintained these friendships despite the passage of time and distance.
Services for Lori will be privately held.
Dear Family and all of our Sweet Friends,
We are overwhelmed by your response to our sweet angel's passing. Lori is now in the comfort of our Heavenly Father which brings peace to all of us. With her passing we realize that there are many people who would like to pay their last respects to her and our family. We are truly grateful for the support we have received thus far but Lori's wishes during her final days was that she wanted her services to be private with only immediate family. With that said, we are going to honor her wishes.
All of us are going to miss her and we will honor her and keep her spirit alive by creating the Lori-Strong Foundation where we will have 5k runs, charity dinners, golf tournaments and more. This will allow us to celebrate Lori's life while raising money for cervical cancer, the disease that took her life.
Again, thank you all, we love you and God bless.
The Alvarez Family