Martinano Curiel, our beloved father, grandfather, brother, and uncle passed away quietly on December 14, 2015 at the age of 93. Our Father in Heaven decided it was time to reunite him with his wife Cora, daughter Josie, son Bill, sisters Fabiana & Carmen, brother Chon, mother Monica, and Father Feliciano.
As a very young man, Martin came to Fillmore as a Bracero and found a home at "Pinas" on Clay Street. There he met Cora who he eventually married and had a beautiful family with. He later moved to the house in Fillmore known as the "La Bamba House."
God blessed Martin with a caring and humble heart. If he knew of a young man arriving from Mexico in search of a better life, he would open his door and offer them shelter and food. He would tell us the story when he first arrived to Fillmore of a man who found him sleeping in a cement drain pipe who helped him with food and shelter at 14 years old. He was taught that lesson at a young age to help people in need. Martin also encouraged the boys to go to school, learn English and graduate. He was a firm believer in education for all especially for women. With Martin's support all his daughters received an education. He truly believed and often said, "No woman is guaranteed a man to support her, so get your degree."
What made us most proud of Dad was his strong support and his believe in the fight for civil injustice in Fillmore for Farmworker Union Rights. He was a pioneer of the citrus strikes in Ventura County at which Cesar Chavez organized at his home. Along with his activism Martin sponsored over 100 farmworkers to receive their immigration papers, during the Immigration Reform & Control Act of the 1980's.
Our dad was a proud farmer and teacher. He started growing crops in the 1960's through 2000's. Being the first farmer to have a roadside vegetable stand off the highway. Many would see him in Fillmore driving his tractor on the 126 between Fillmore and Piru. Martin would share his farming knowledge to all who would listen and willing to learn, especially with his grandson Isaac. We all share fond memories at the ranch with Grandpa Martin.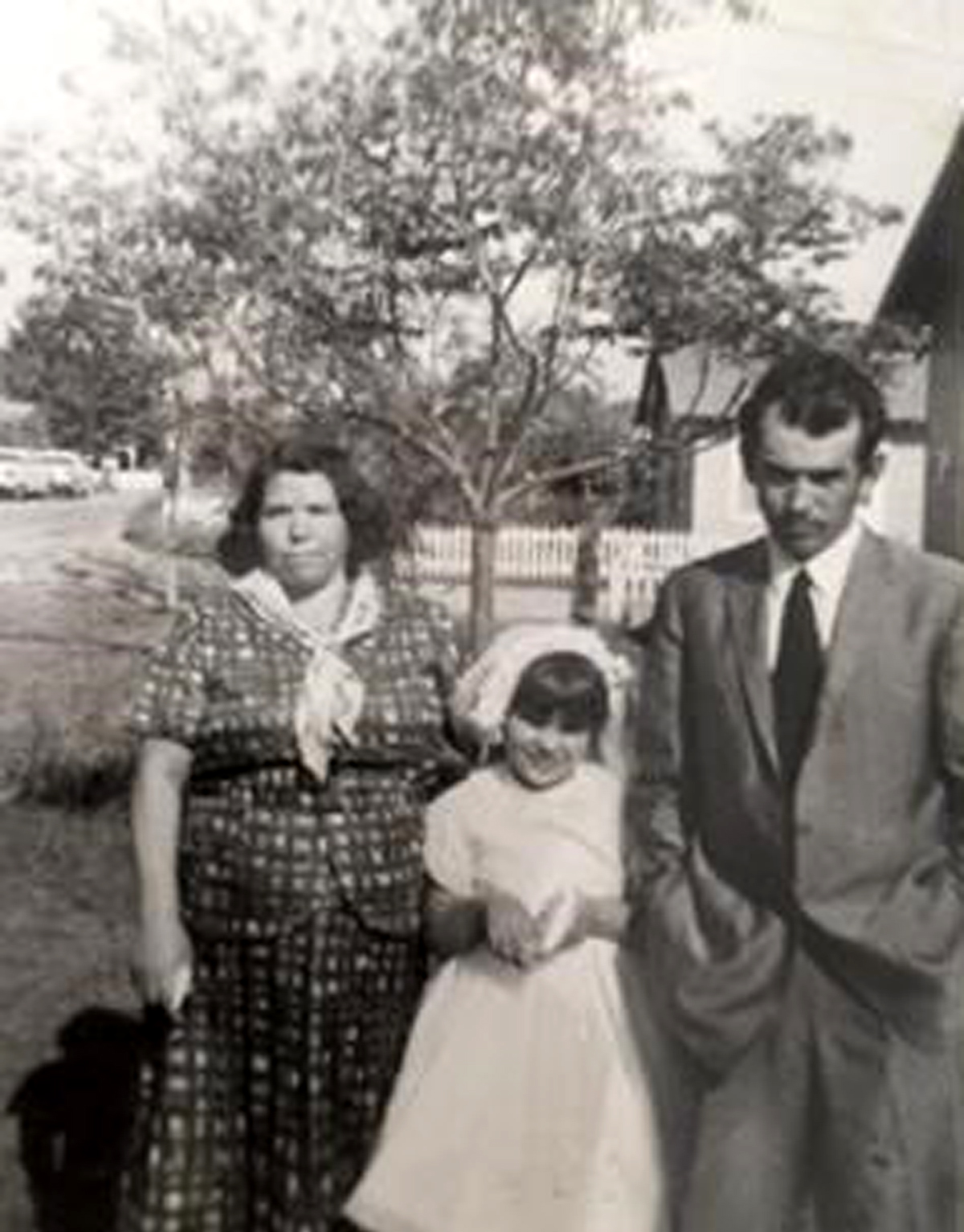 Martin was a true story teller, where each story always ended with a lesson to be learned.
Dad was well loved in his community.
We love Grandpa Martin.
"My tio was a great man who opened so many doors for all of us." Rocio Curiel Benevides
"Gracias tio por todo, lo que enseno a trabajar. Por usted estoy aqui." Mateo Curiel
"You will always be loved and missed by the countless people whose lives you touched." Matiniano Francisco Curiel (Tino)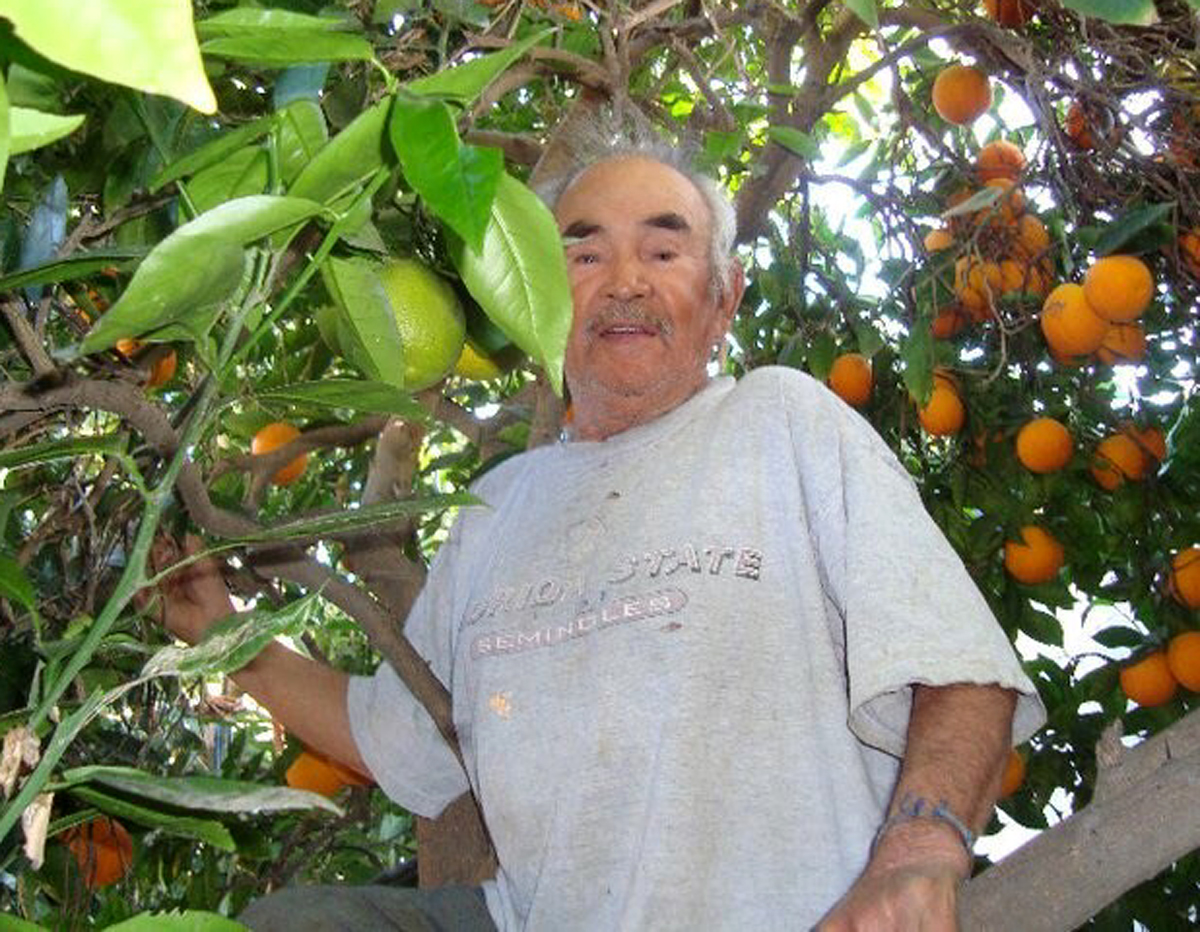 Martin is survived by his three daughters, Hortencia, Monica, and Martha (Ruben), three sons, Frank (Ailsa), John (Patty), and Freddy. His two brothers, Ramon (Elvira) and Mateo Curiel. Martin leaves behind several grand and great grandchildren: Isaac (Lydia), Jazmyn, & Roman. Cookie (Orlando) & Noah. Lea (Randy) & Anthony. Danny (Stacy) & Matthew & Steven. David & Serena & David Jr. Ramona (Arturo) & Turi, Tonio, & Alex. Bill Jr (Berta), Becca, Amanda, & Jordyn. Monica (Vince), Vince Jr., Alisa, Mateo; Tino, Payton, Tino Jr., Catalina; Laura, Esther, Casey & Shawn.
Visitation will be held at Skillin-Carroll Chapel on Sunday, December 20, 2015, from 4:00-8:00pm
With Rosary at 7:00 pm. Located at 600 N. Central Avenue, Fillmore, Ca. 93015. Funeral Mass will
be held at St. Francis of Assisi Church on Monday, December 21, 2015 at 10:00am at 1048 Ventura
Street in Fillmore, with burial to follow at Bardsdale Cemetery 1698 S. Sespe Street in Fillmore.