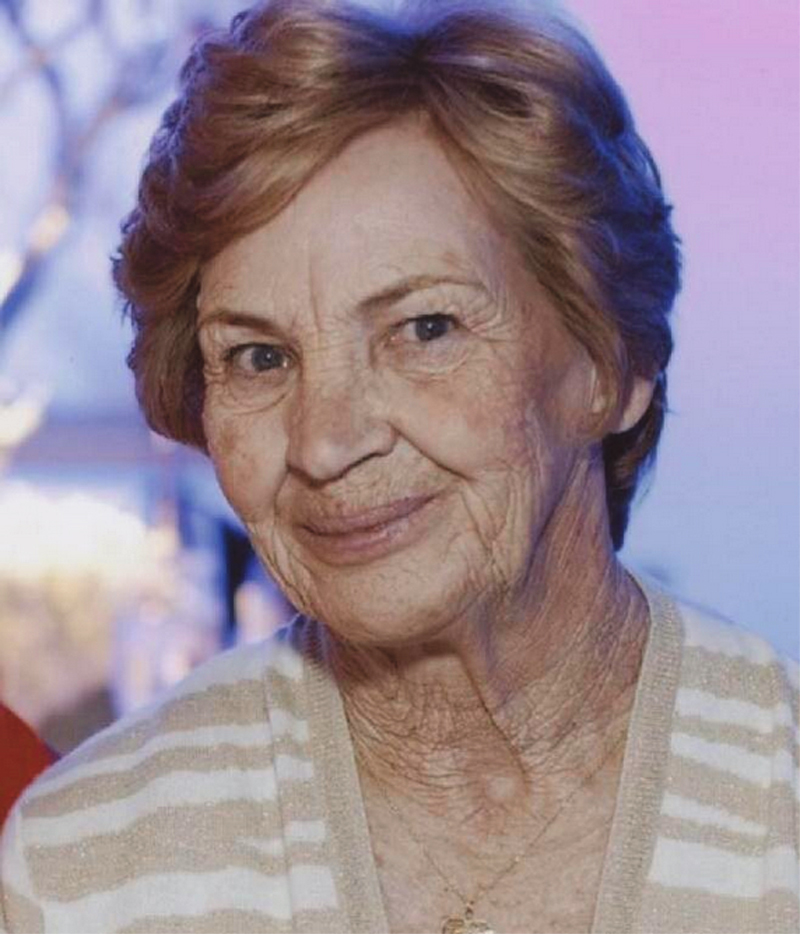 Mary Agnes (Collins) Becker passed away peacefully Friday, August 16, 2013, in Newhall, CA after a brief illness. She was a resident of the Santa Clarita Valley for 53 years, and last resided at Summerhill Villa, a retirement/memory care facility in Newhall.
Mary was born in Vancouver, Canada April 4, 1935, to Robert Clark Collins and Louise Katherine (Bettin) Collins. She moved from Canada to Seattle, WA with her family during WWII. Her parents' family later settled in the Long Beach, CA area where she met her husband Rudy "Mory" Becker, at Long Beach City College and they were married shortly thereafter in 1955.
Two of Mary and Mory's children were born in Long Beach, and then the family made their home in Newhall, in about 1960. Two more children were born in Los Angeles County and they remained in the Santa Clarita Valley the rest of their lives.
Mary was a devout Catholic her whole life, was baptized in the Catholic Faith at Our Lady of Sorrows in Edmonton, Canada, married at St Athanasius in Long Beach, CA and with the help of many friends, attended church devoutly at Our Lady of Perpetual Help Church in Newhall. She was known for being loving and generous, donating to many charities; a compassionate woman with a very entertaining sense of humor, and she had many close, life-long family friends.
She was preceded in death by her husband, RM "Mory" Becker in 1985, and her brothers Pat Collins and "Jackie" Collins. She is survived by her 4 children: Catharine Becker-Skaggs (Mark), Michael A. Becker (Tammella), John C. Becker (Vicky) and William M. Becker; 10 grandchildren and step- grandchildren; 5 great-grandchildren and step-great-grandchildren; one brother, Robert Collins (Loretta) of Paradise, CA; and many loving nieces and nephews.
Mary's family wishes to thank all her friends who remained loving and faithful to her throughout her illness with Alzheimer's disease. Your kindness and helpfulness will never be forgotten.
Rosary and Viewing will be held at 10:00 a.m. on Thursday, August 22, 2013, followed by Memorial Services at 10:30 a.m., at Our Lady of Perpetual Help Catholic Church, 23233 Lyons Avenue, Newhall, CA 91321. Burial will be directly afterwards at San Fernando Mission Cemetery. A reception will be held directly following the burial at the Bear Pit Bar-B-Q Restaurant, 10825 Sepulveda Blvd., Mission Hills, CA.
In lieu of flowers, the family would like donations sent to the Cure Alzheimer's fund (curealz.org. or Cure Alzheimer's Fund, 34 Washington St., Suite 200, Wellesley Hills, MA 02481 or 781-237-3800).