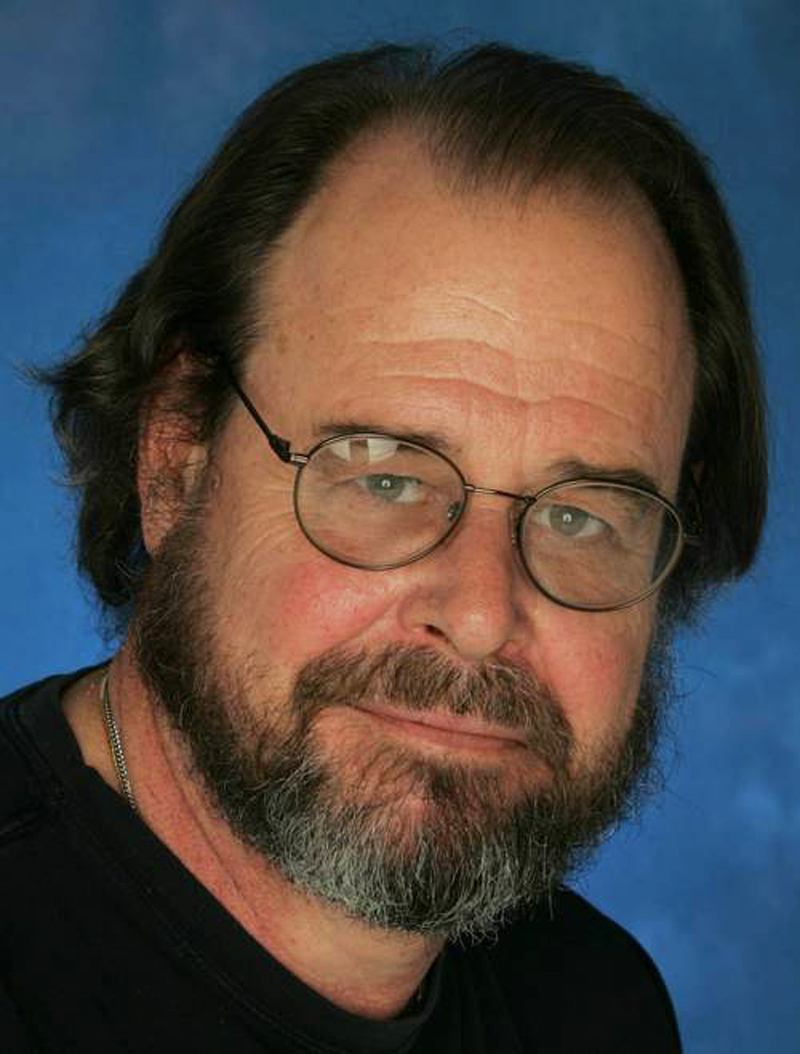 The Santa Clarita theater community suffered a great loss when Mike Levine, 67, collapsed in his home and was rushed to Henry Mayo Newhall Memorial Hospital in the early afternoon of Tuesday, Dec. 31. Attempts by paramedics and hospital staff to revive him were unsuccessful, and he succumbed to what is believed to be a fatal heart attack.
Levine was an award-winning stage actor and director, spending over two decades sharing his craft with Santa Clarita actors and audiences alike. Many know him from his performance as Tevye in the Santa Clarita Repertory Theater production of "Fiddler On The Roof," but his resume is overloaded with spectacular characters and performances including "To Kill a Mockingbird," "All My Sons," "Proof," and "On Golden Pond," to name a few. He was last seen portraying the character of Mr. Potter in the Canyon Theatre Guild's production of "It's a Wonderful Life" which closed just before Christmas.
Directing credits include the award-winning "The Lion in Winter," "Who's Life Is It, Anyway?" and "Steel Magnolias" at the Canyon Theatre Guild. He also directed the critically acclaimed "A Few Good Men" at the Repertory East Playhouse. He was considered to be a mentor to many who worked with him, and would go out of his way to help even the youngest of participants.
Actor Tom Lund, 26, recalls his first encounter with Levine.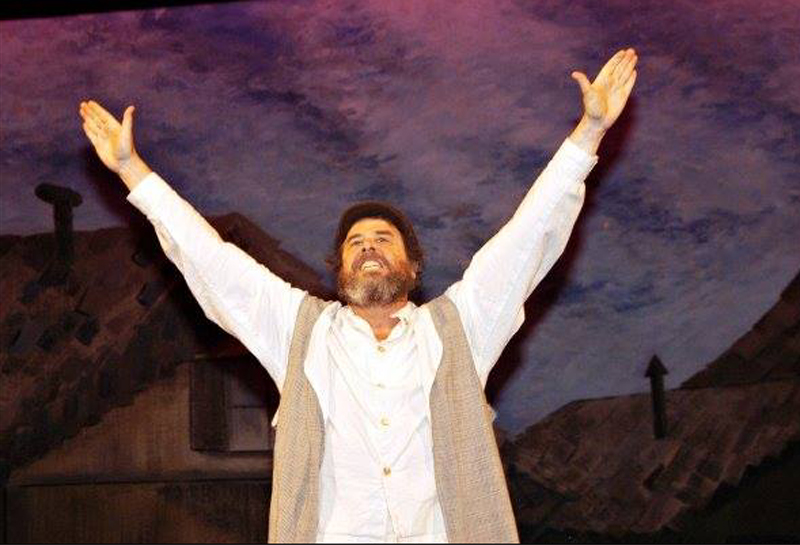 Levine as Tevye in the 1995 Canyon Theatre Guild production of "Fiddler on the Roof."
"In 1994, I auditioned for my first show at the Canyon Theatre Guild: Goldielocks and the Christmas Bears," he recalled. "I was an absolute nervous wreck, and believe it or not, 100% shy. They wanted to see if I could follow directions or do some easy movements by doing a somersault across the stage. I was so nervous I couldn't move. He got up and crouched down next to me and told me it was OK. He wanted me to just get mad and grab the pencil from his hand. He then walked 10 feet away and had me get the pencil. I got in that show."
Lori D'Itri also recalls his unique directorial style when he cast her in the 2002 production of "Steel Magnolias" at the Canyon Theatre Guild.
"Mr Levine worked with us each one by one and my turn came up," she said. "He sat in one chair, and had me sit in a chair directly in front of him facing him. He told me he was an angel and wanted desperately to understand and empathize with me as to what happened when my (character's) daughter died to help him understand my feelings at that moment. He looked at me as an unknowing angel with a transformed angel's face and persona, like so innocent trying to understand. It was amazing. We both cried our guts out."
Born in Brooklyn on Nov. 4, 1946, Levine caught the acting bug early on. His family moved to Los Angeles in the early 1960s, where he continued his passion through live theater, summer stock, and the occasional movie role. He also worked as a radio disc jockey, and was the original Program Director and midday DJ when KBET first began broadcasting in 1989.
He is survived by his wife Ruth, son Adam, and brother Ron.
In a recent interview on KHTS' "The Friday Matinee," he summed up his acting passion in two sentences. "Acting is believing. I can make you laugh, I can make you cry, I can make you think." Then he added, "Never give up your dreams."
George D. Cummings is a morning DJ and co-host of "The Friday Matinee" on AM-1220 KHTS. Since 1994 he has been an actor, director and sound producer with the Canyon Theatre Guild.