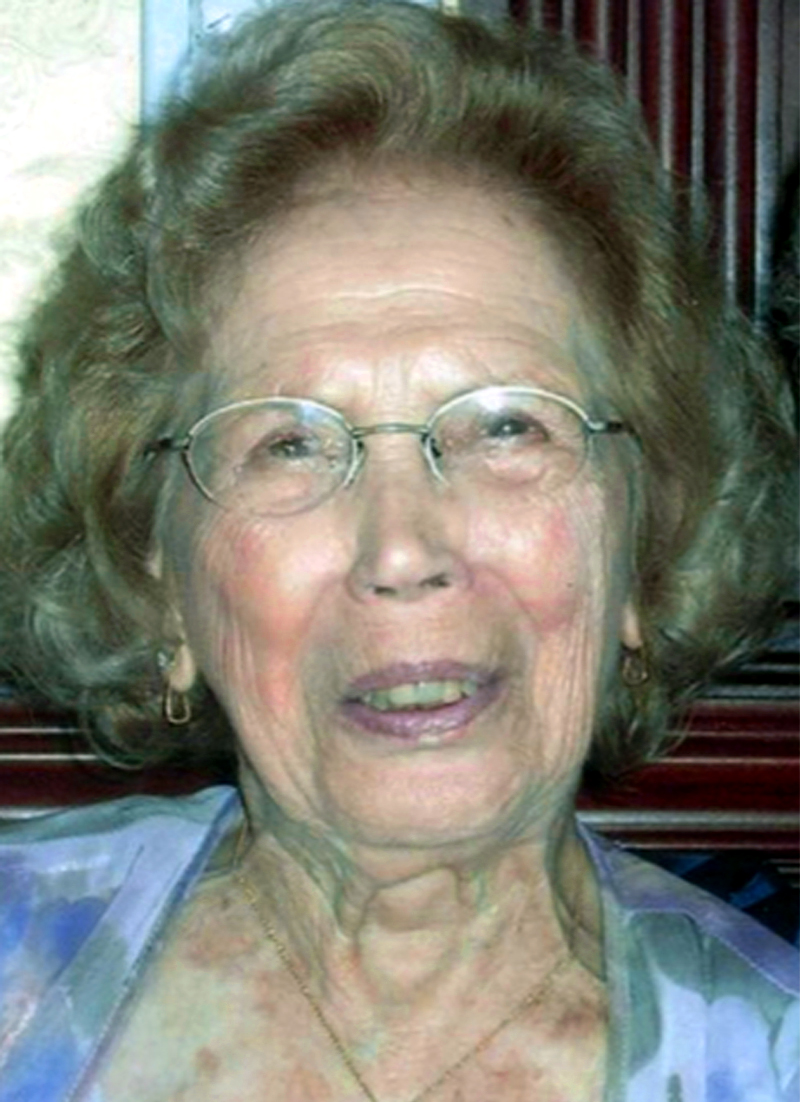 Mildred (Millie) Terranova, 95, passed away peacefully on Monday, April 13, 2015, in Valencia, California.
Millie was born in Brooklyn, New York on May 31, 1919, to the late Frank and Frances Vaccaro. She married Edward Terranova in 1946 and moved to Westchester, Calif., in 1948.
In 1968, Millie and her family moved to Valencia where she lived for the rest of her life. She retired from a career in the medical supply industry working for the Warner Lambert Corporation. While in retirement, she volunteered and worked at the local Santa Clarita Valley Senior Center for many years assisting with the adult care and respite services.
Millie loved life and especially enjoyed traveling, dancing, going to concerts and the theater with family and friends. She was very spiritual; an inspiration to all who knew her and her spirit will live on. Millie is preceded in death by her husband Edward Terranova and long life companion Harry Higgins. She leaves her loving memories to be cherished by her son and daughter-in-law, Jim and Alma Terranova, granddaughter, Lisa Terranova, as well as many family members and friends.
A visitation and Rosary will be held on Wednesday, April 22, 2015 from 4:00 p.m. to 8:00 p.m. at Eternal Valley Memorial Park, 23287 Sierra Hwy., Newhall, CA 91321.
Funeral Mass will be held on Thursday, April 23, 2015 at 11:00 a.m. at Our Lady of Perpetual Help, 23233 Lyons Ave., Newhall, CA 91321, followed by burial at San Fernando Mission Cemetery.
A reception celebrating her life will follow at the Valencia Northbridge Clubhouse, 23804 Grandview Dr., Valencia, CA 91354.