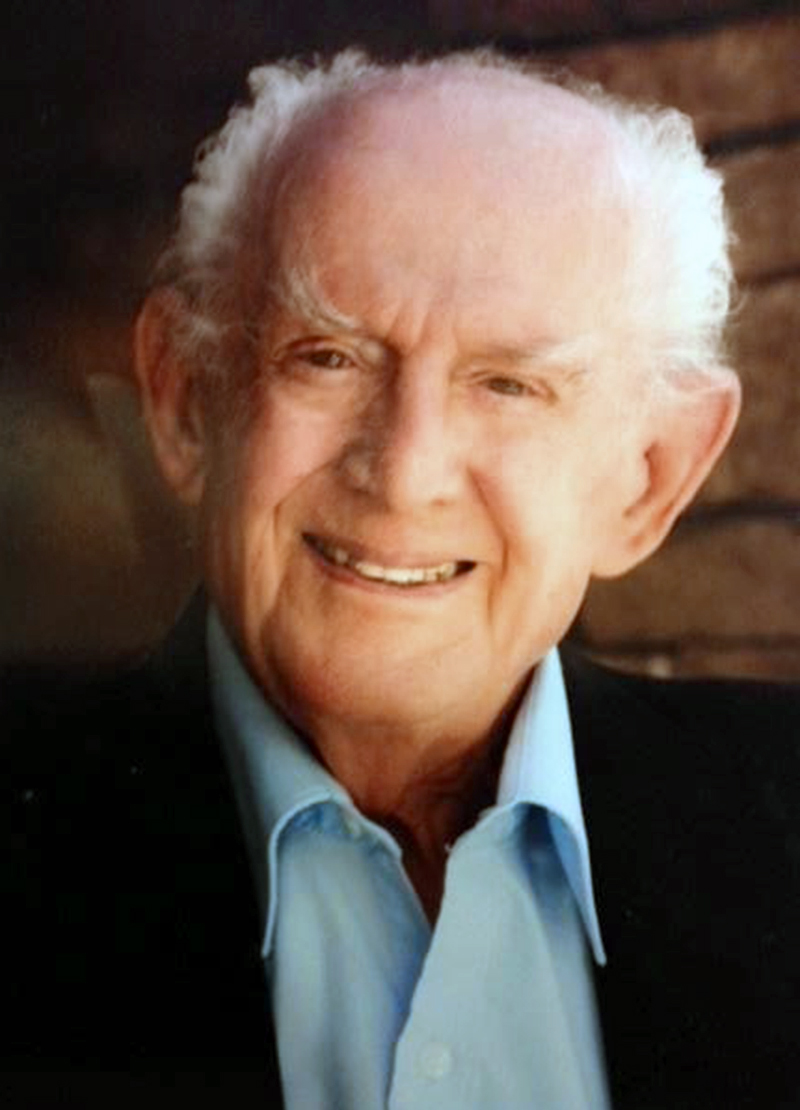 Paul Edward Boog (August 22, 1923 – April 12, 2016) Paul Boog was born on August 22, 1923 in St. Paul, Minnesota to parents Alexander Boog and Angela Stewart Boog. They were a good Catholic family who raised seven children during the Great Depression. All nine family members lived in a two-bedroom house and they rented the upstairs portion of the house to boarders to supplement the family income. Paul claimed, "I was given the great gift of poverty at an early age," and passed on his money-management skills to all of his nine children – whether they wanted these lessons or not.
Growing up in the Twin Cities, Paul attended elementary and junior high school in St. Paul and graduated from Central High School in 1941. After graduation, he asked, begged, and pleaded with his parents to sign the papers that would enable him to join the Navy because he was not yet 18 years old. Paul wanted nothing more than to serve his country during World War II. His older brother Bud had selected the Army and had been dispatched to the Philippine islands and Paul believed the Navy might provide him an opportunity to see his older brother whom he greatly looked up to.
Paul served his active duty on board the naval carrier the USS Andrew Jackson which did get dispatched to the Philippines. Coincidentally, his brother, Bud, was captured by the Japanese and somehow managed to survive the Bataan Death March in World War II, though in the Army.
After his time in the Navy was over, Paul attended the University of Minnesota on the GI bill and graduated with a Bachelor's degree in business administration. Around this time, he met the love of his life, Joan Marie, at a funeral and married her on August 28, 1948.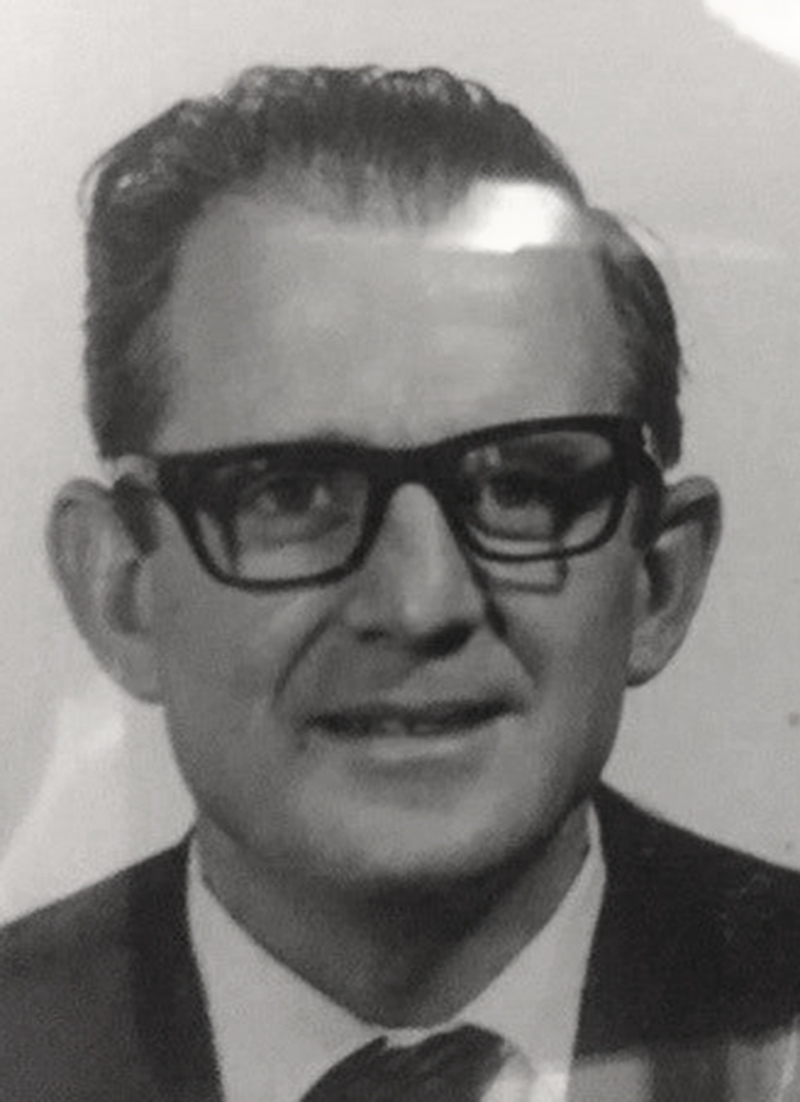 Paul started working for the City of St. Paul then later became involved in working as the city manager of Moundsview, MN and then later as the city manager for Plymouth, MN. During his tenure as city manager, he also helped raise a family of nine children. While family trips mostly meant schlepping nine children in a Greenbriar van, eating bad food and sleeping at KOA camping sites, Paul delighted in driving around the country to show his wife and children such sights as Old Faithful, Yosemite, Tijuana and the Grand Canyon. But disaster struck when wife Joan fell ill with pneumonia for the third time. Paul was told by her doctor to move to a drier climate in order for Joan to survive. Paul had a job lined up to be the city manager of Palm Springs and like Jed Clampet of the Beverly Hillbillies, packed up their belongings and moved the family to sunny, southern California. Unfortunately, when Paul arrived in Palm Springs to take the job, he learned there was no job. So Paul was unemployed when he and Joan and their nine kids descended upon his sister's house in El Monte, California. Paul landed a job in downtown Los Angeles selling men's suits which he had no experience doing. He then got hired as an Administrative Assistant for Student Health Services at UCLA -the position that led the family to move to Valencia. While working at UCLA, Paul was told he needed to become a doctor to get a promotion, so during his downtime, he earned a Masters Degree in Business Administration and a Ph.D. in Gerontology. Unfortunately, he was told he
needed to become a "medical doctor," not a doctor (as in a Ph.D.) in order to get the job promotion. While he cooled his heels, he became involved in Hart High Football, and was elected as the first president of Old Orchard 1 Homeowner's Association. After picking up some books at the local library, Paul studied for and obtained his broker's license for real estate. Then, in 1978, he and Joan purchased an ERA real estate franchise. Together with his son Bob, Paul started a real estate company called ERA Boog Realty. Paul ran the company for several years and retired from real estate in 1986 while Bob dropped the ERA franchise and continues to run the company as it is known today: Bob Boog Realty. Retirement did not slow down Paul Boog. He moved to Port Hueneme where he'd find work at a menial job, get tired of it - and then retire again. His mantra soon became "retire often". He became an advocate for senior citizens in both Port Hueneme and Santa Clarita. One of the first board members of the SCV Committee on Aging, Paul would drive one hour to attend a meeting at the Santa Clarita Senior Center and then drive back to attend another meeting at the Port Hueneme senior center! A devout Roman Catholic, Paul often served as a Lector at Masses and held various positions with the Knights of Columbus, including Grand Knight.
Paul's first love, however, was his wife, Joan Boog; who passed away in May of 1994. After his beloved Joan passed away, Paul lead a varied and active social life which included cruises to Greece, Alaska and Mexico. He enjoyed playing cards, square dancing, ballroom dancing, golf and swimming. He participated three times a week in Sharon's Sizzlin' Senior Exercise Class, and loved Sudoku. He shared his diving skills with his children, and even at age 80, demonstrated to his grandchildren how to land a perfect "jack-knife" dive.
Paul possessed a ready smile, a quick wit and a fantastic sense of humor. He proudly celebrated his Irish heritage to anyone and everyone. While at UCLA, for example, his Jewish doctor friends insist he honor the holidays of Rosh Hashanah and Yom Kippur by not working, so that's what Paul did. And to honor Paul, his Jewish doctor friends would reciprocate by not working on St. Patrick's Day!
Paul is survived by his daughter Pat Boog, son Kevin Boog and daughter Annalise Van Aken, daughter Jackie Kipka and son-in-law Gary Kipka and their children Christopher and Jonathan Kipka; his daughter Margo Hellman and son-in-law Mark Hellman, and their children Kristin(Nakashima) Mara, Tim Nakashima, Bryan Nakashima, Matt Hellman, Vanessa Hellman and Patrick Hellman; his son Bob Boog and daughter-in-law Roxana Boog and their children Brandon and Kevin Boog; his daughter Paula Wright and son-in-law Randy Wright and their son Nathan Wright, son Tom Boog and his sons Kyle and Ian Boog, Sean Boog and daughter-in-law Vica Boog, their children Anastasia, Anna, Alexandra and Ava Boog; and daughter Rosellen Boog. He is also survived by his sister Jean Cerkovnik, brother Leo Boog, and their respective families, as well as a host of other family members, neighbors and friends; exercise and dance partners all of whom will miss having him in their lives.
Education
• Central High School, St. Paul, Minnesota June 1941
• Bachelor of Science in Business Administration, University of Minnesota, 1950
• Masters in Business Administration and Ph.D. in Gerontology from UCLA 1977
Favorite Places of Worship
• Padre Serra, Roman Catholic Church
• Our Lady of Perpetual Help
• Sitting in the front pew at church
• Lector
Other Affiliations
• Knights of Columbus - Past Grand Knight
• Former Union Leader
• Life-long Democrat: had an opportunity to be a Turkish diplomat for helping elect JFK in 1961
• Valencia Optimist Club, former president
• VFW, American Legion, SCV Committee on Aging, Senior Nutrition Action Council and the Ventura County Council on Aging
Hobbies
• Square Dancing
• Ballroom Dancing
• Travel: bought a car in Sweden and took his wife Joan for a 3 week European "test drive"
• Rollerblading
• Reading
• Telling Jokes
• Watching Movies
• Reading
• Swimming
• Reading
• Spoiling Grandchildren
• Reading
Favorite Foods
• Beer
• Strawberry Rhubarb pie
• Beer
• Mc Donald's Decaf Coffee
• Red Wine
• Coffee and donuts after Mass
• Beer