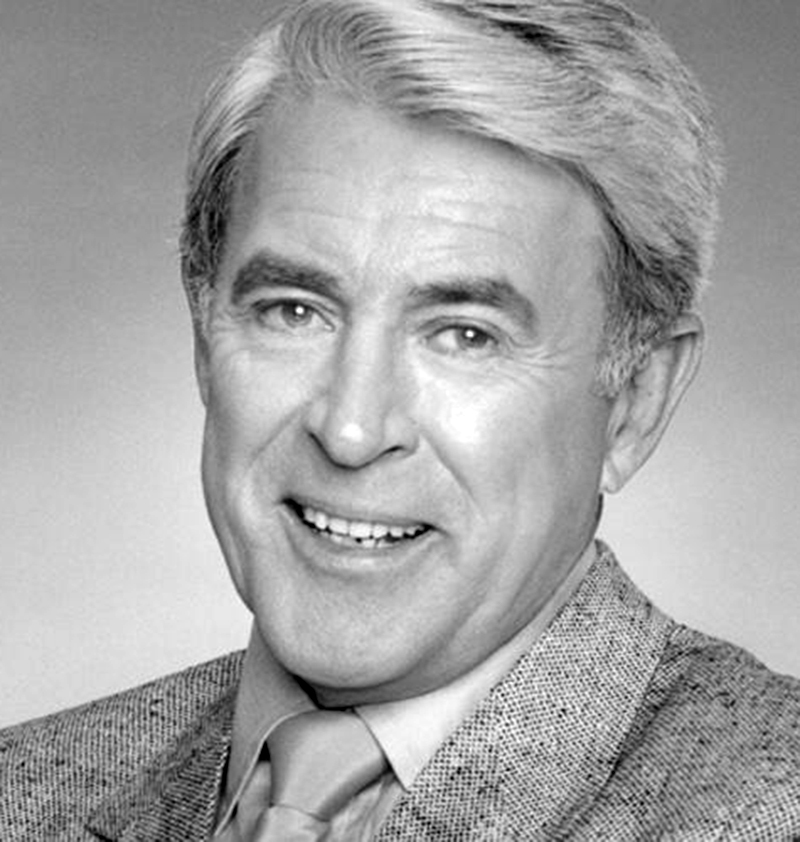 Peter Hansen, an Emmy-winning actor who played lawyer Lee Baldwin on the daytime soap opera "General Hospital," died Sunday, April 9, 2017, in Santa Clarita, California, according to multiple news sources. He was 95.
Hansen played the character off and on between 1965 and as late as 2004. In 1997, he played the character on "Port Charles," which was the companion show of "General Hospital."
He retired from acting soon after his 2004 appearances on the shows.
Peter Franklin Hansen was born Dec. 5, 1921, in Oakland, California. After serving in the U.S. Marine Corps during World War II, he joined the Pasadena Playhouse. By the 1950s, he was signed by Paramount. His film credits included supporting roles in "Branded" (1950), with Alan Ladd, "When Worlds Collide" (1951), and "The Savage" (1952), with Charlton Heston.
Hansen, however, played many more roles on television. He earned his 1979 Emmy Award for his supporting role on "General Hospital." He co-starred on the series "Science Fiction Theatre," "The Adventures of Jim Bowie," and "How the West Was Won."
Fans of 1990s TV shows may remember him for the player who courts all three of the stars on "The Golden Girls." On "Cheers," he played the CEO who owned the bar.
Hansen was preceded in death by his wife of 50 years, Florence "Betty," who died in 1993. He is survived by his longtime companion, Barbara Wenzel; a son, the Rev. Canon Peter Falconer Hansen; a daughter, Gretchen Hansen Chartier; three grandchildren; and several great-grandchildren.