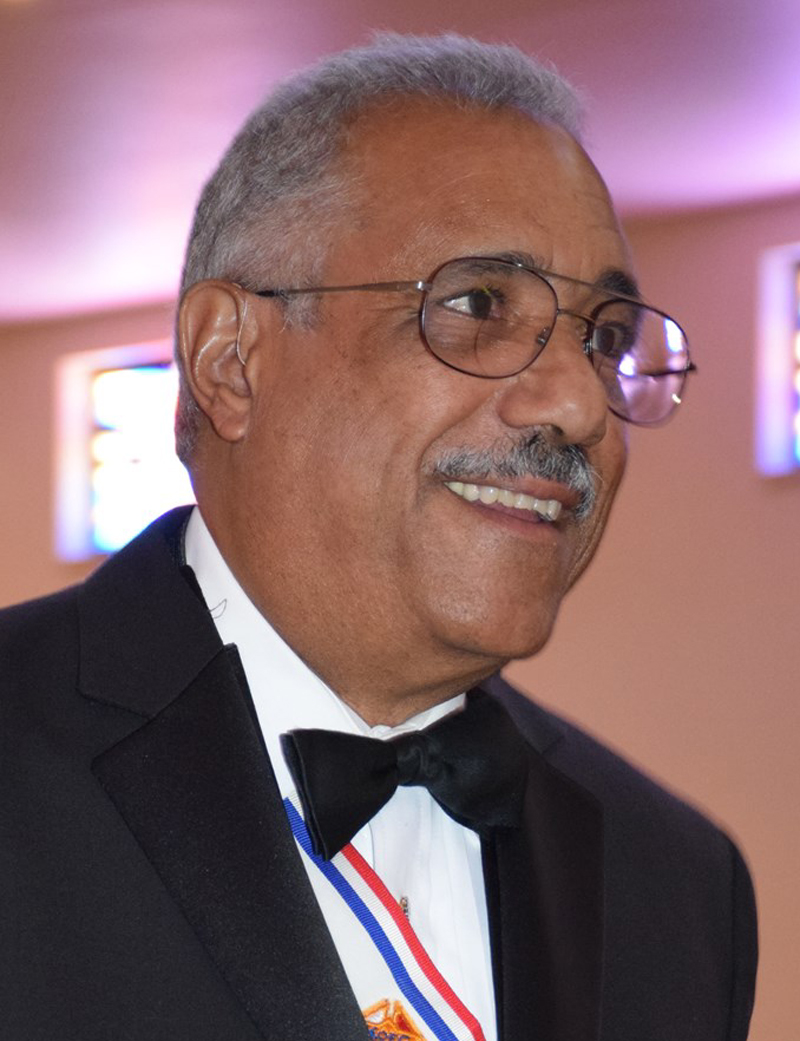 Raymond George Broderick was born on November 6, 1943 in Los Angeles, California to Mary Venette Medley and Raymond George Broderick. While still a young boy, his parents moved their family to Brooklyn, New York, where Raymond grew up.
Raymond, or Ray (the name he usually went by), attended St. Agnes Catholic School in Brooklyn for his Elementary and Junior High years. He then attended Boys High School in Brooklyn, where, as a member of the marching band, Ray played the snare and bass drums. He graduated from Boys High in 1961. After graduation, he asked, begged, and pleaded with his father to sign the papers that would enable him to join the Navy because he was not yet 18 years old. Ray wanted nothing more than to see the world and the city of his birth. He felt that the Navy would provide him this opportunity.
When all his pleading did not change his father's objections to his son joining the military, Ray turned to his mother. She was able to persuade his father, who very reluctantly complied. Ray was off to see the world. Well, at least the cities of Long Beach and his birth city of Los Angeles, Calif., as his ship never left the port of Long Beach during his entire active duty.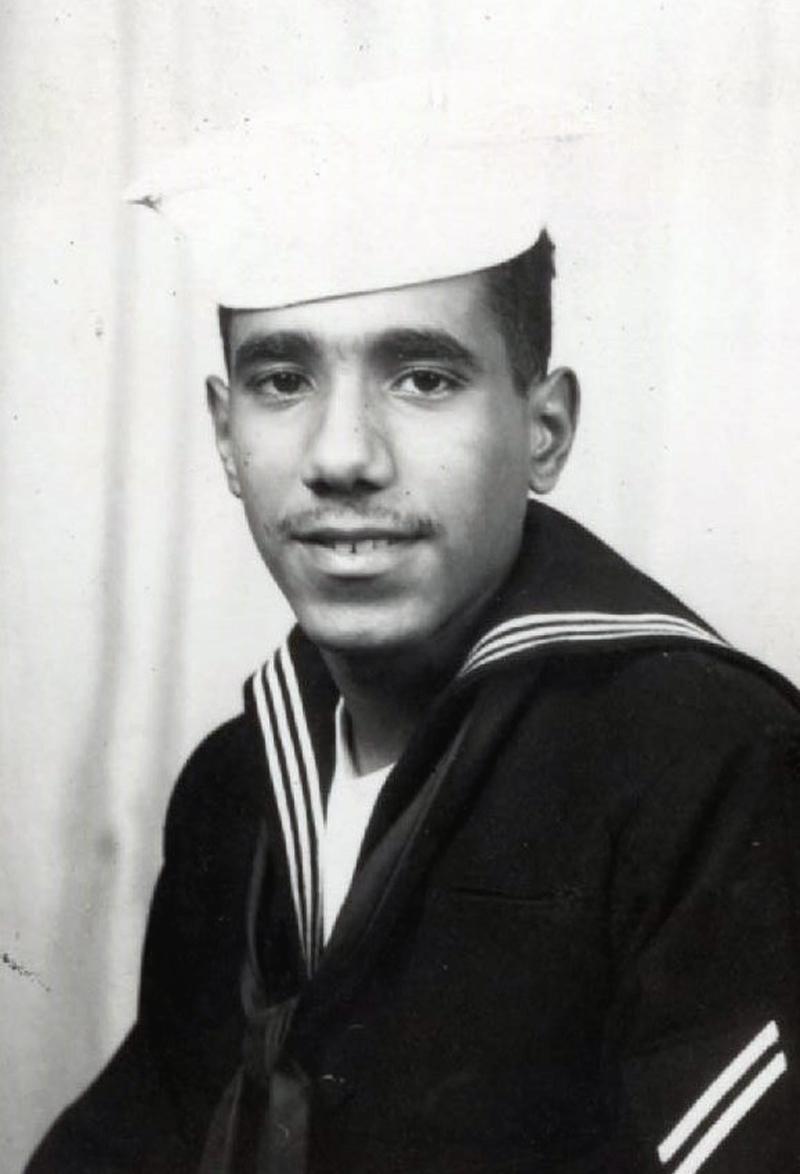 Ray served his active duty as an electronics radar technician until October 1964. Coincidentally, his father, Raymond, had served in the same ordnance in World War II, though in the Army. In October 1964, Ray transferred to the reserves and continued to serve in the same capacity until his honorable discharge in October 1967. But his service to his country and his work in the government did not end there. During his time in the reserves, Ray met and married the love of his life, Mary Ann, on May 16, 1964 in Los Angeles.
After his honorable discharge, Ray went to work for the Long Beach Naval Shipyard. He then moved on to work at the Naval Public Works Center as a Management Officer, a position that would take Ray and his family to Yokosuka, Japan, for three years. He jumped at this overseas opportunity to somewhat make up for not seeing the world during his active duty in the Navy. Upon completion of his overseas assignment in Japan, Ray returned to the shipyard in Long Beach as a Senior Management Analyst. During his tenure there, he was elected local president of the Naval Civilian Administrators Association. He also served on the Finance Board of the Long Beach Federal Credit Union.
Ray's next assignment was as an Administrative Officer for the Armed Forces Radio and Television — the position that led the family to move to Santa Clarita. After a few years, he moved on to serve as Director for Management Support at Lockheed. He then moved to the Lockheed Defense Contract Management Division until his retirement in 1999.
Ray was not idle in his retirement. He decided to put his knowledge and skills to use and went to work for the University of Phoenix at Edwards Air Force Base. While there, he learned of the need for a Parish Business Manager at St. Clare of Assisi Catholic Church in Canyon Country. A devout Roman Catholic, Ray jumped at the opportunity to serve his God, his Church, and his community, and took the position. He loved serving his community and continued in this capacity until his death.
Another way in which Ray served his community was through his involvement with the Knights of Columbus Council 9740 at St. Clare's. Ray was a life member and held various positions throughout his membership including Grand Knight and District Deputy. Ray, Mary, and the family were the council's "Family of the Year" three times. In 1994, Ray and his family were chosen as the "State of California Knights of Columbus Family of the Year." Ray was also very active in the Fourth Degree, the Patriotic Degree of the order. Ray twice served as the Faithful Navigator. He was the first Navigator of the local Santa Clarita Assembly 2421 which was formed in 1996. For many years, Ray served as a member of the Color Corps, the visible arm of the Knights.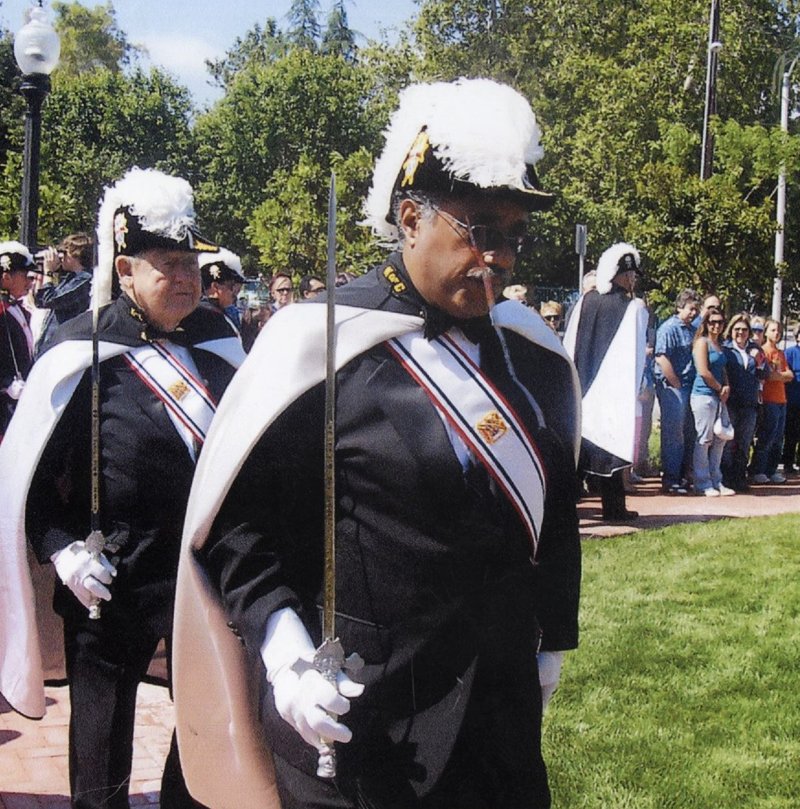 Ray was a driving force in the Assembly's participation in the events of the Veterans Historical Plaza in Newhall. The Knights of Columbus donated the main flagpole in the plaza, and are involved in both the Memorial Day and Veterans Day ceremonies, changing the flags and standards. Ray was also very involved in the Assembly's purchase of the statue of Rachel Weeping at Eternal Valley. The statue was dedicated on December 8, 2007, to the unborn. Since its dedication, Ray has led the Knights of Columbus in a rosary every December 28 at the statue to commemorate the Feast of the Innocents and remember the unborn.
Ray's first love was his wife, Mary; however, following a close second in his heart was his love for the game of golf. His best and favorite partner was his wife Mary, and they enjoyed playing this sport together. He loved to share the love of this game with his children, and especially his grandchildren.
Ray was known for his booming laugh, ready smile, and great sense of humor. And those jokes. He loved hearing them, and no one could escape the telling of his many corny jokes. Ray loved to entertain and host family gatherings. Christmas was always a special time at the Broderick's house, where the house became full of family and friends and everyone, young and old, anticipated the arrival of "Jimmy Claus." Ray was known as Jimmy to his family. So when Ray donned his white beard, red sweater and Santa hat, he was dubbed 'Jimmy Claus,' which became a family tradition.
Along with Ray's love for God and country, he was deeply devoted to his family. He was a loving and exemplary husband, father, brother, uncle, and grandfather. He is survived by his wife of 51 years, Mary Ann Broderick; his daughter LaTanya Broderick-Roman, son-in-law Richard Roman and their children Jason, Elizabeth, Miracle, Raquel, and Rei; his daughter Bonnie Bell and son-in-law Dennis Bell, and their children Matthew and Phillip; his son Lance Broderick and his child Sebastian; and his son Orien Broderick, daughter-in-law Monica Broderick, and their children Nicole and Penelope. He is also survived by his sister Veronica Rickett, brother Michael Broderick, sister Mary Ruffin, sister Myra Crow, and their respective families, as well as a host of aunts, uncles, cousins, and other family members and friends, all of whom will miss having him in their lives.
Education
* Boys High School in Brooklyn, New York, June 1961
* Bachelor of Science in Business Administration, California State University, Long Beach in 1977
Place of Worship
St. Clare of Assisi Roman Catholic Church in Canyon Country, California
* Parish Business Manager from 1999 until his death
* Extraordinary Minister of the Eucharist
* Lector
Other Affiliations
Knights of Columbus
* Past Grand Knight
* Past District Deputy
* Served as Past Faithful Navigator
* Was currently serving as Faithful Comptroller until his death
Hobbies
* Golf
* Model Trains
* Watching Football
* Reading
* Spoiling Grandchildren
Favorite Foods
* Sushi
* Mexican