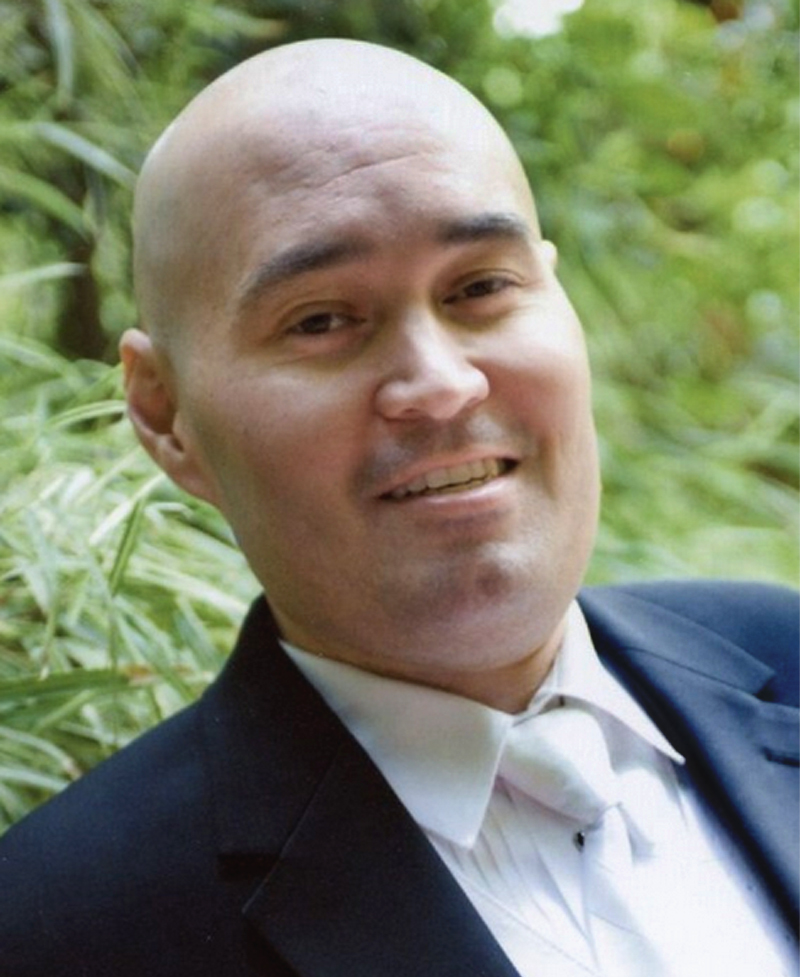 The words are written on a chalkboard above the staircase, nearly impossible to miss.
"Cancer can take away all of my physical abilities. It cannot touch my mind, it cannot touch my heart and it cannot touch my soul. And those three things are going to carry on forever."
Every time Rick Napoli descended the stairs inside his Valencia home, he remembered former North Carolina State basketball coach, Jimmy Valvano's legendary speech. The words resonated with Rick's every step, reminding him of the war he was waging and the strength it took to fight it.
The fight ended on Monday, July 1, 2013 when Rick passed away after a four-year battle with melanoma. He was 37. At the time of his death, Rick was surrounded by his family and close friends.
Rick was born on Dec.18, 1975 in Honolulu, Hawaii. Although he didn't live there long — he and his mother, Cindy, moved to California when Rick was 18 months old- his Aloha spirit never faded.
Growing up, Rick's favorite subject was recess. This is where he met some of his closest, lifelong friends; they called themselves the "FunKrew."
As a child, Rick enjoyed many years of little league at William S. Hart Baseball Field. He wasn't the best player, but he never gave up. He loved camping with his family, target range shooting with his grandpa and taking part in all things water sports at Lake Nacimiento. Preparing a meal in the kitchen with his mom was a huge part of his life; whipping up holiday feasts together became routine. Rick's specialties? Smoking jalapenos and cooking the Thanksgiving turkey.
Rick was also an avid sports fan (Clippers, not Lakers; USC, not UCLA). He loved spending time in his garage working on his 1931 Ford Roadster Highboy with his dad, Joe.
Rick was always decked out in Dickie shorts, T-shirts and flip flops. He took frequent trips to Hawaii to visit his extended family and relished few things more than a warm pink box of Leonard's malasadas, a Portuguese doughnut. He even had a tattoo of the Hawaiian Islands etched across his upper back.
Rick was a 6-foot-2 teddy bear of a man, blessed with an infectious smile and a dry, unassuming sense of humor. He lived life with a dogged determination that belied his reserved temperament.
Like both of his parents, Rick had a lengthy career in the television industry. He started out in the mailroom for Aaron Spelling Productions and from there moved into post-production within the Spelling organization. He did production work on "The Love Boat," "Melrose Place" and "Charmed" before moving to transportation, where he eventually joined the Teamster 399 crews on "Jericho" and "Desperate Housewives."
It's impossible to underestimate the importance Rick's career played in his life. That's how he met his future wife, Laura. The two worked on "Charmed" together for five seasons, but Laura's infatuation with Rick was immediate.
They were married on May 8, 2011 (Mother's Day) and honeymooned in Hawaii, where Rick, ever the organizer, planned every detail.
In the two years that followed, they built a marriage based on mutual respect, love and friendship. Rick and Laura loved going to the movies, Clipper games, watching NASCAR and roaming the aisles at Costco. When asked where he purchased Laura's engagement ring, Rick's answer came without hesitation.
"Costco!"
More than anything, though, they adored being together at home.
Theirs is a warm place peppered with mementos from a career they both enjoyed- and more wedding photos than anyone can count! But it's also a place anchored by their lovable and doting puggle, Sammie. Sammie was always by Rick's side, whether on the couch, in the car or perched near Rick's shoulders, constantly licking his head. She was curled up in Rick's lap the moment he passed away.
In addition to his wife, Laura Napoli, and dog, Sammie, Rick is survived by his parents, Cindy and Joe Napoli. He is also survived by his grandparents, Eddye and Jim Brown, (Jerry German), and Joseph J. Napoli (Joan Napoli), as well as, his extended family and lifelong friends.
Memorial Information:
July 28, 2013 at 10 am
Eternal Valley Memorial Park Mortuary
23287 N. Sierra Hwy
Newhall, California 91321
Hawaiian attire (Hawaiian shirts, casual wear) preferred
Reception Information:
A1 Event Rentals
26529 Ruether Ave.
Santa Clarita, California 91350
Following Memorial Service
(11:30 AM- 3:00 PM)