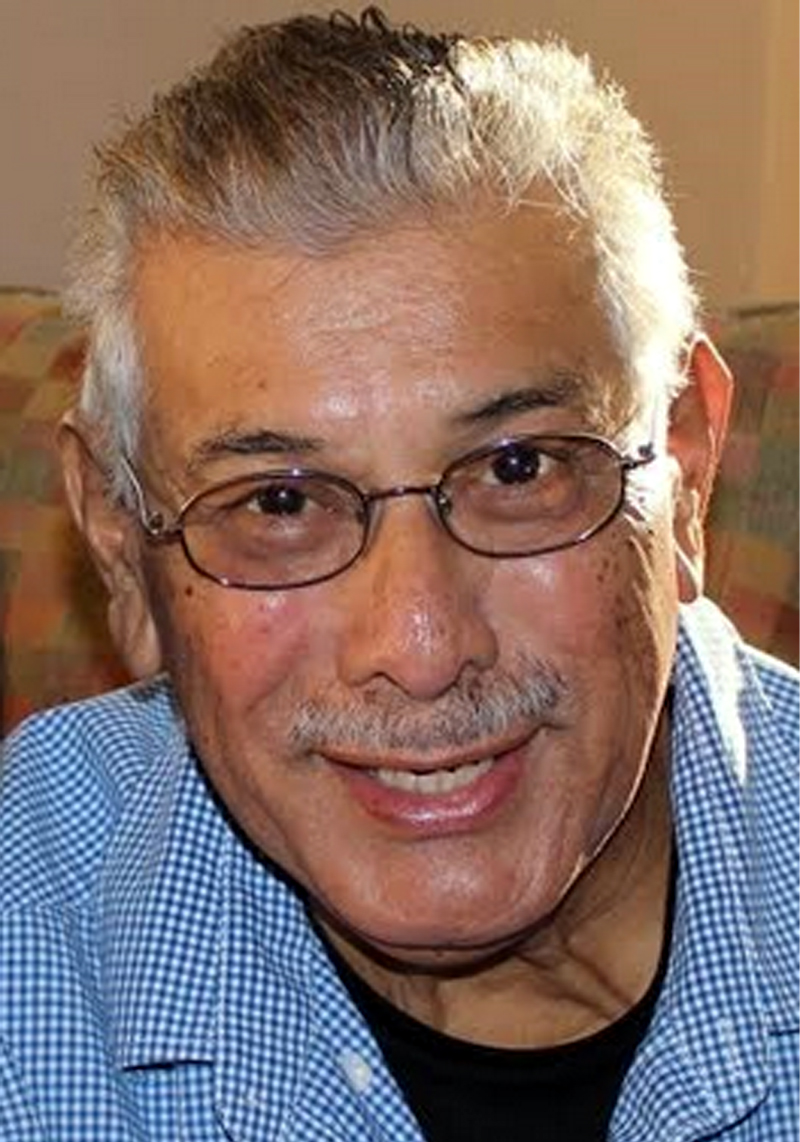 Rudy passed away peacefully on February 9th, 2015 in Canyon Country, CA after a brave battle with liver cancer. He was 72 years old.
He was born on April 22nd, 1942 to Rudy and Jessie Grimaldo (both deceased) in San Fernando, CA. Rudy is survived by his wife Maria Castillon Grimaldo of Canyon Country, CA and children Rudy Grimaldo of Redondo Beach, CA, Lisa Grimaldo of Canyon Country, CA, Lenny Grimaldo and wife Lyssa Grimaldo of Pacifica, CA, Sammy Grimaldo and wife Marcia Grimaldo of West Los Angeles, CA, and niece Yvette Pesina Vasquez of Valencia.
He was a proud and ever-loving "Papa" to his grandchildren, Joey Ruiz, Jasmine Ruiz, Ricky Ruiz, Raquel Ruiz, Noah Grimaldo, Santiago Grimaldo, and Gabriella Grimaldo. He was preceded in death by his first wife, Lorraine Grimaldo, of Canyon Country, CA.
Rudy is also survived by Maria's children, Ernesto Lopez and wife Celina Lopez of Sylmar, Oscar Lopez and wife Jessica Lopez of Sylmar, and Susana Meneses and husband Hector Meneses of Sylmar. Rudy was a loving grandfather to Maria's grandchildren, Alonzo Lopez, Carlos Lopez, Amanda Lopez, James Lopez, Kayla Lopez, Juiliana Meneses, and Jizelle Meneses.
Rudy was a loving brother to his siblings, Martha Espinosa, Pricilla Soliz, Debra Grimaldo, Danny Grimaldo (deceased), Richard Grimaldo, and Cathy Salazar.
Rudy graduated from San Fernando High School in 1960. He earned his B.A. in Spanish from the California State University of Northridge. He proudly served during Operation Desert Storm and retired from the U.S. Army as Sergeant First Class. Rudy worked at General Motors in Van Nuys for almost three decades, proudly serving as a union representative in UAW Local 645.
Rudy was an ever-faithful fan and supporter of his children and grandchildren in educational pursuits, sporting activities (including Canyon Cowboy Football), and outdoor activities. Rudy loved travelling, reading books, fishing, and dancing. He will be greatly missed by family and friends but his fun-loving spirit will continue to live on through the many family and friends that he has positively touched throughout the years.
On February 13th, 2015, at Eternal Valley Memorial Park in Newhall, a Visitation will begin at 4:00 p.m., with a Rosary starting at 5:00 p.m. Following the recitation of the Rosary, memories will be shared until 8:00 p.m. A Funeral Mass is being held on February 14th, 2015, 11:00 a.m., at St. Clare Church in Canyon Country, to be followed by Interment at Eternal Valley Memorial Park. In lieu of flowers, the family requests donations may be sent to the St. Jude Children's & Cancer Research Hospital.
---