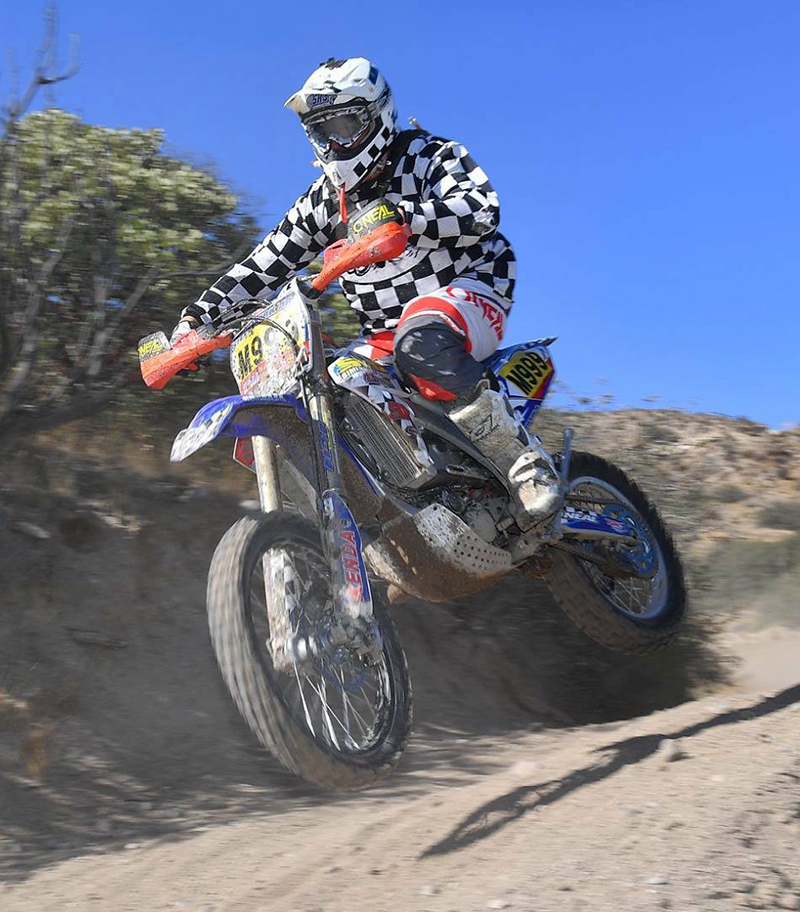 Steve Kirk Jr. was a beloved husband, daddy, son, brother, son-in-law, cousin and friend. Steve is remembered for his love of racing in the desert and his love and commitment to his family and friends. On November 3, 2018, Steve entered his last desert race.
Steve graduated from Canyon High School in 1982. After graduating he started work in the automotive industry for Ford dealerships, dedicating 25 years of his life. Steve then accepted a position at Department of Water and Power which led him to attending College of the Canyons for welding and fabrication classes.
He was a member of the Checkers motorcycle club where he spent a majority of his time with his beloved wife Tami. During his long career in desert racing, Steve was awarded with multiple class championship plates. He is survived by his wife Tami Kirk, daughter Kaitlynn Kirk, family and friends. He is predeceased by his son, Steven Kirk III, and his mother, Linda Kirk.
A celebration of life for Steve Kirk Jr. will be held on Saturday, December 1, 2018, at the home of the Kirks. Please bring a small pot luck dish, camping chairs, and your own beverages to make a toast to celebrate Steve's life. In leiu of flowers, please purchase a raffel ticket for a chance to win Steve's 2007 Yamaha 450. He won the M1 number plate in 2017 with this motorcycle. Tickets are available at the celebration of life and other locations to be announced. The winning raffle ticket will be announced at the Checkers National Hare and Hound Race in October 2019.
Services will start at 11 a.m. Saturday, December 1, 2018. Food will follow shortly after services. For more information, please contact Tami Kirk at checkerskirk@yahoo.com.