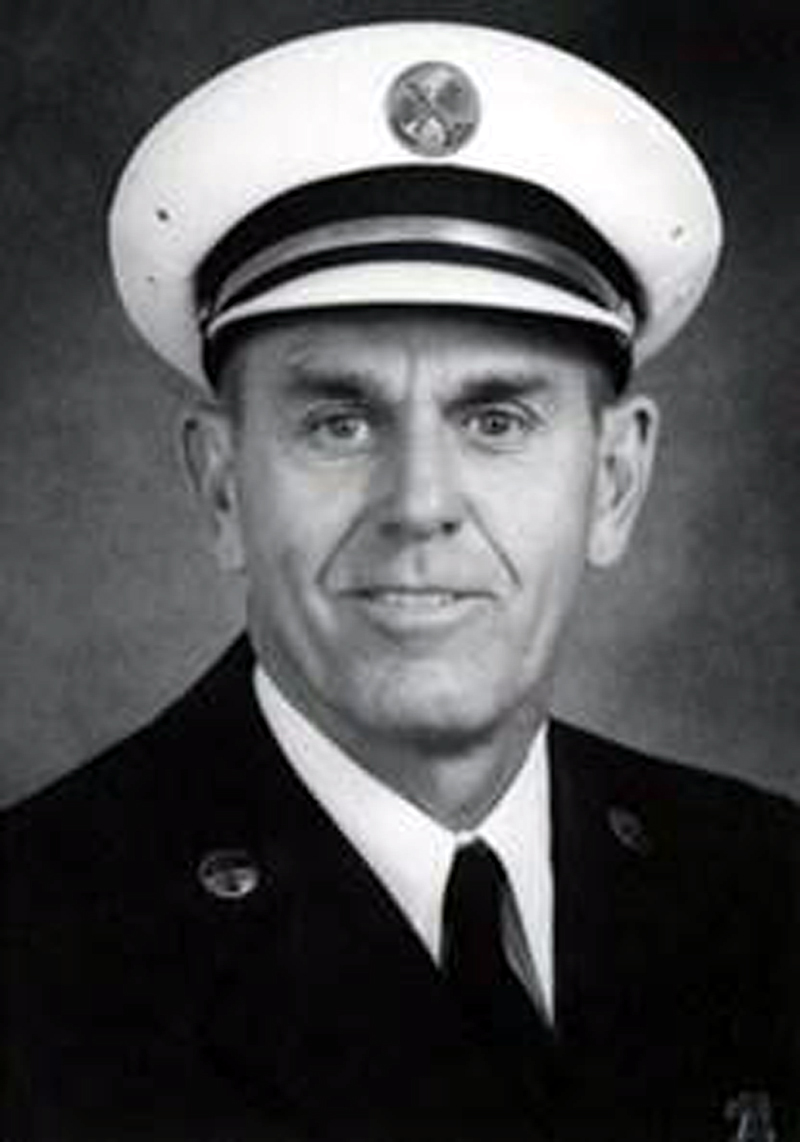 Good father, good man, respected citizen, Hiram Heaton Swallow, age 93, passed away on Thursday, March 7, 2013. He was born October 2, 1919 in Topeka, Kansas.
Hi was a long time resident of the Santa Clarita Valley, moving here in October of 1946, bringing with him his wife Gerly and their first two children. They had three more children making five in all, raising them in the house in which they reside to this day. Hi and Gerly had been married 73 years.
Hi began a career with the Los Angeles County Fire Department in 1942 as a Forest Fireman. His county service was interrupted in August of 1944 when he answered the call to serve in the United States Army during WWII in Germany. He returned home and to civilian life in March of 1946. He rose through the ranks to the position of Battalion Chief in 1959 and held that position until his retirement in 1975 after 33 years of distinguished service.
Hi remained active with the retired fireman's association publishing the "Broken Streams" periodicals for a while; compiling and organizing related historical media and donating said work to their museum, and arranging retired firemen breakfasts for three different regions.
He is survived by his wife Gerly; his five children: John (Betsy), Beth Martin (Chris), Susan Lotspeich (Clarence – deceased), David (Wendy), and Karin Tilman (Tom); 12 grandchildren, 19 great-grandchildren, and 1 great-great-grandchild.
Services for Hi will be on Friday, March 15, 2013 at 1:00 p.m. at Eternal Valley Mortuary, Chapel of the Hills, 23287 Sierra Hwy, Newhall, CA 91321. He will be deeply missed by everyone that knew him.