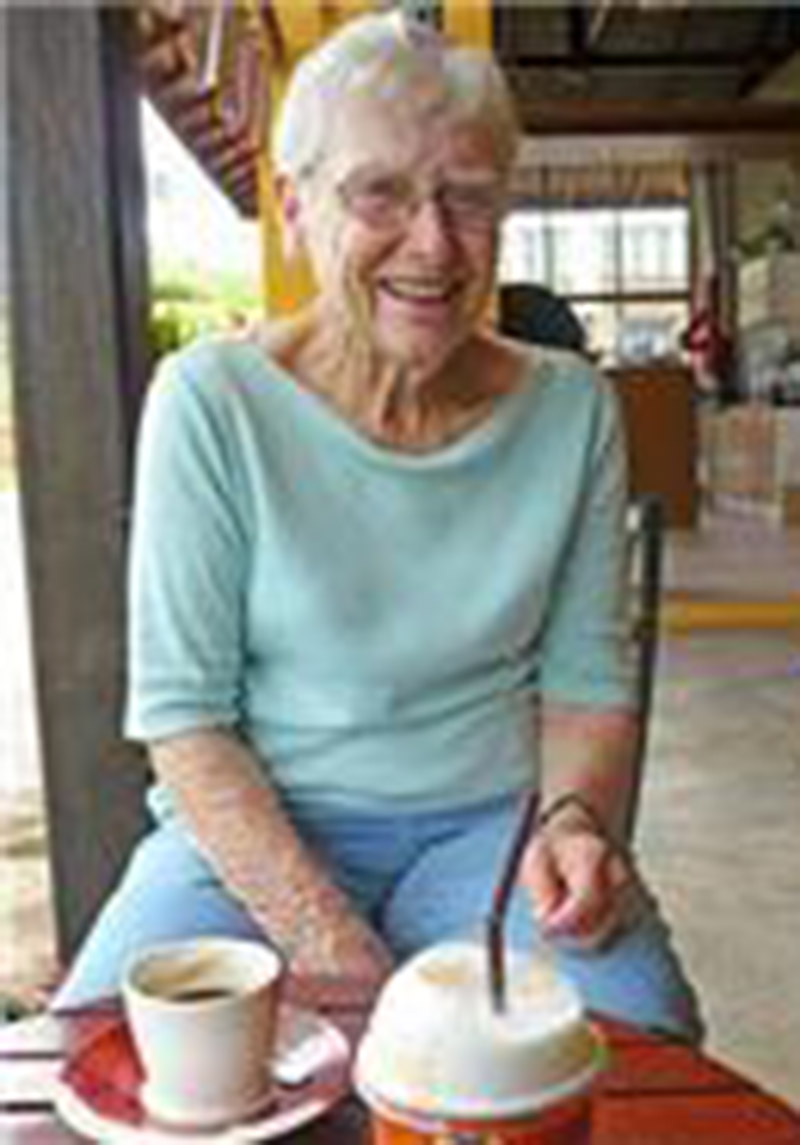 Verna "Pug" Riggins passed away quietly at her home in Canyon Country, CA on Sunday, August 16, 2015. Born Verna Ruth Gray in 1926, her family migrated from Missouri to California while she was young and settled in Whittier, where she lived until she met and married Voyl "Rig" Riggins, an LAPD officer, in 1947.
In 1953, the couple and their son Patrick built a home in Sand Canyon. Pug loved living in the Santa Clarita Valley and spent many years involved in 4-H; school fundraising for Sulphur Springs, Hart and Canyon; and volunteering with the HMNMH Foundation, among many other pursuits.
Pug is survived by son Patrick and his wife Carol; granddaughter Marleigh, grandson-in-law Daniel and great-grandson Silas; granddaughter Chelsea; stepdaughter Nikki (Riggins) Wright and her husband Bob.
The Riggins family will hold a celebration of Pug's life on Saturday, September 12, 2015. In lieu of flowers, donations may be made in Pug's name to the 4-H or Best Friends Animal Society.