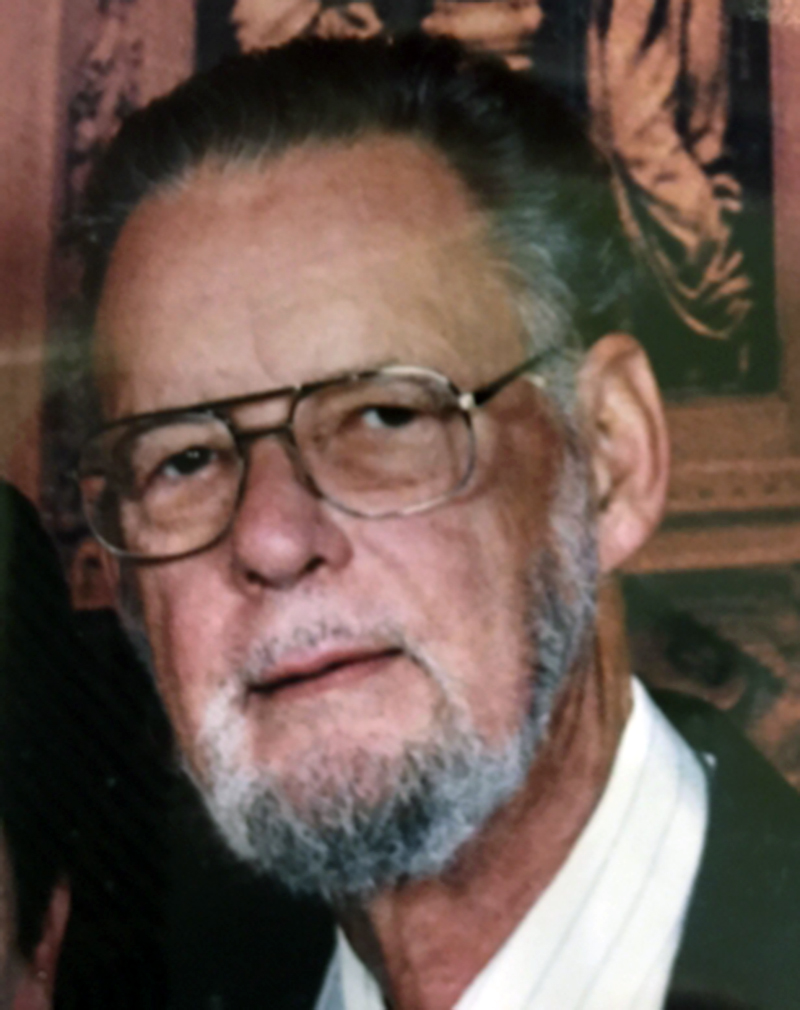 William Howard Evans of Valencia, a beloved father, grandfather, great grandfather and husband, passed away peacefully on Wednesday, April 19, 2017, of natural causes. He was 81 years old. Bill was born July 30, 1935 in Fairfield Iowa. At age 7 his family moved to Glendale, CA so his father could work as a welder for the World War II effort. After losing his mother to illness at age 15, he was sent to live with his grandparents. Two years later, Bill left his grandparents traveling, doing odd jobs, until he arrived in Nebraska where he worked as a farm hand. When the farming season was over, he wrote a letter to a man for whom he had done work for in the past, and the man hired him as a painter in San Fernando, CA. Shortly after, he met Beverly Guckes and they were married in June of 1955. Beverly remained his wife for 52 years until her passing in 2007. In 2008 Bill met Zenaida Walker and they were married in January of 2009 and remained so until his passing. Bill also enjoyed a successful stock car racing career from the mid 1960's to the 1970's. He participated in races all over Southern California and quickly earned the name "Wild Bill Evans," which stuck with him throughout his life.
Bill continued to excel at the painting company and soon became their top foreman. He enjoyed the trade and therefore decided to start his own painting business. In 1960, Bill sold his painting business and started a general contracting business, Evans & Son. Based in Saugus, Beverly ran the office and he performed work in the field. Although Bill and Bev never expected Evans & Son to grow beyond a small family business, their hard work and dedication continued to pay off through the years. Evans & Son still thrives today, owned and operated by Bill and Bev's son Scott Evans. Many of the employees that Bill hired still work at the company he founded. He treated all his employees as family and all who knew him professionally and personally will miss him dearly.
Bill is survived by his son Scott and his wife Julia and their three children — Jocelyn, Allie, and Scotty Jr. His daughter Dawn Venegas and her three children — Tony, Christopher, and Jorge. Bill is also survived by his wife Zenaida Evans as well as three sisters Linda Lang and her husband Bob, Sandy Drinkman and her husband Al, and Candy Nash and his brother Johnny Pat Evans. Bill was also blessed with eight great grandchildren.
Services will be held on Friday, April 28th at 10:00 am at Our Lady of Perpetual Help Church, 23233 Lyons Ave., Santa Clarita, CA. followed by a graveside service and reception to follow at Eternal Valley upper chapel, 23287 North Sierra HWY, Newhall, CA . In lieu of flowers, the family has asked that donations be made in Bill's name to Saint Jude's Children's Hospital.