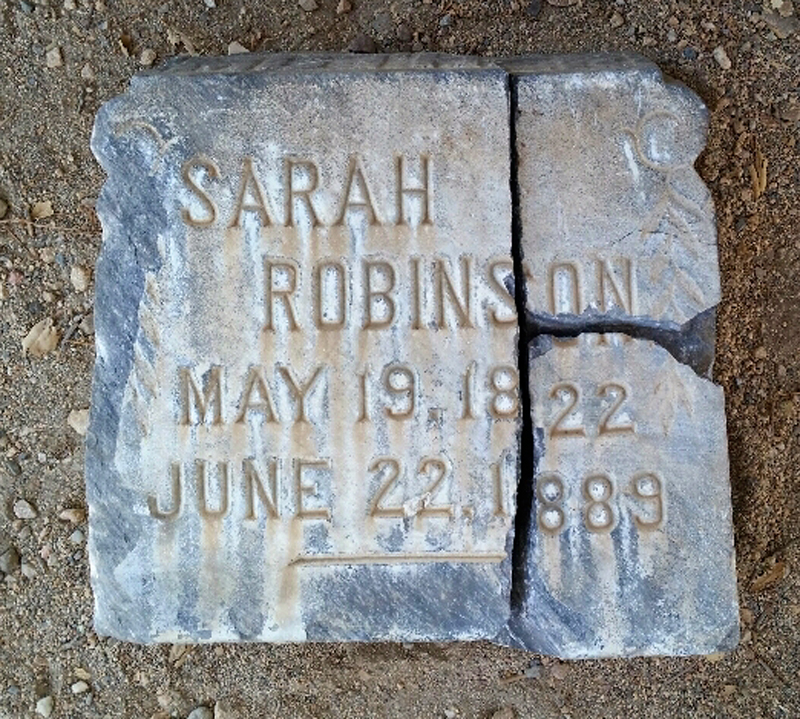 Click to enlarge.


Click to enlarge.
ABSTRACT.
A Sprint employee made an unusual discovery while working in the 8100 block of Indian Brave Road, midway between Agua Dulce and Acton: the apparent broken and discarded tombstone of a woman who was born and died in the 1800s.
Joe Trader was working on a cell tower near Indian Brave Road and Valley Sage Road in Acton when he found the tombstone nearby. Trader called the Sheriff's Department and the tombstone was taken to the Palmdale Sheriff's Station by Deputies.
There were no clues to where the tombstone came from or how it came to be abandoned in the hills. It is unknown if it had been stolen and discarded or if it had been abandoned in the hills after having been replaced with a newer grave marker.
The tombstone is engraved with "Mother" on the top and the name "Sarah Robinson" on the front. It gives a date of birth of May 19, 1822 and a date of death of June 22, 1889.
Anyone with information is asked to contact the Palmdale Sheriff's Station.