Above and below: Oaks were (and are) far more abundant in Placerita Canyon (shown) than at Vasquez Rocks, so acorns were more of a dietary staple at Placerita than at Vasquez. Photos by the author. Click to enlarge.

Click to enlarge.

What Vasquez lacked in oak acorns, it made up for in juniper seeds. Click to enlarge.

Yucca was also more prevalent at Vasquez than at Placerita. Click to enlarge.

Nuts would have been ground on this millingstone. If a basket was affixed to the top of it with asphaltum, it would be called a hopper mortar. From the collection of Art Brewer (the author's father). Click to enlarge.

This granite metate weighs 98 pounds and is believed to have been found during grading for a house in the 1950s or 1960s. Brewer collection. Click to enlarge.

At left: A diorite metate and a pair of manos, or grinding stones. Brewer collection. Click to enlarge.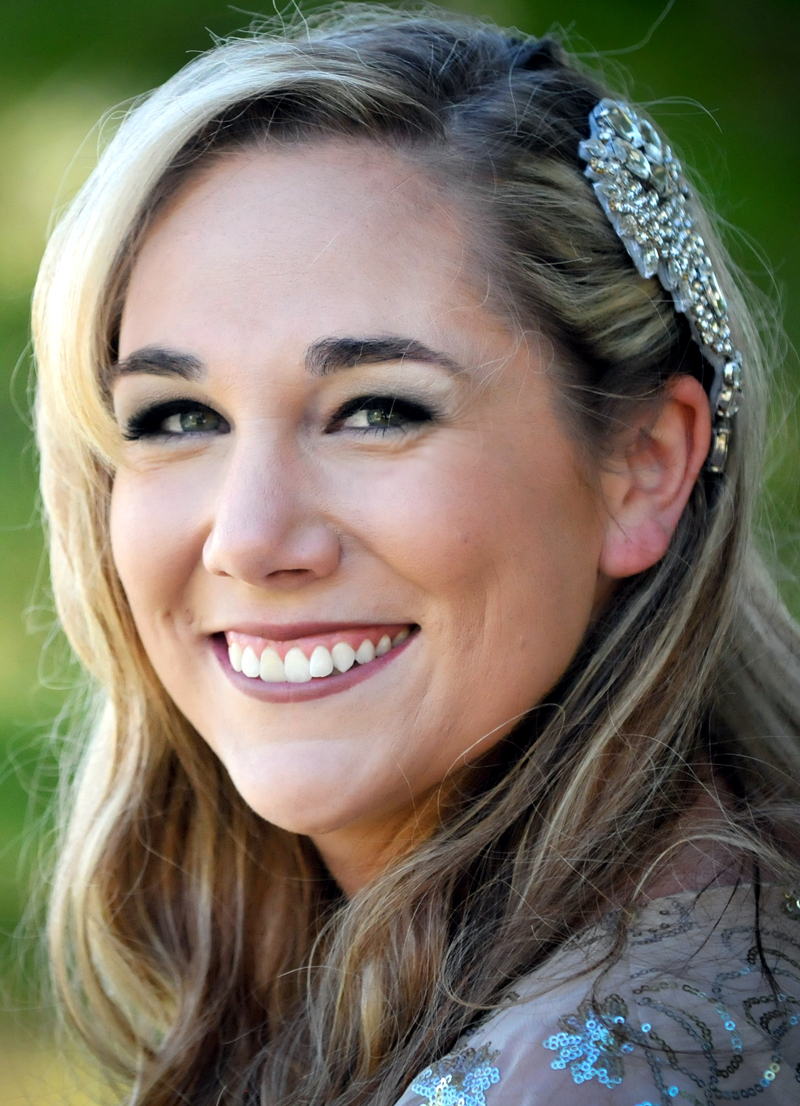 The prehistoric period in California is often considered one of the most interesting in the world due to the highly complex indigenous cultural systems that flourished there. More distinct cultural groups and languages coexisted in California during the pre-Spanish period than any other region in the hemisphere.
One of the smallest of these groups, and one that inhabited our local area, was known as the Tataviam. Archaeological evidence shows long-term residence in areas throughout the Santa Clarita Valley and Acton-Agua Dulce (including Vasquez Rocks and Placerita Canyon), as well as a rich system of trade with both coastal and desert cultures from hundreds of miles away.
Although most of the traditional ways that were specific to the culture, including their language, were lost within two or three generations after their assimilation into the San Fernando Mission, some valuable information has survived through a few avenues. This includes stories told by descendants, archaeological evidence, and studies of the natural environment.
One aspect of Tataviam culture that is still relatively well understood is what food they relied on for survival.
Ethnobotany — the study of the use of plants by a specific culture — is a science that can teach us a lot about a population. Luckily, due to the preservation of natural areas such as Vasquez Rocks and Placerita Canyon, we can study what plants were utilized by these men and women long ago.
In one of the prominent texts on California archaeology and anthropology, "The Handbook of North American Indians, Volume 8: California," archaeologists Dr. Chester King and Thomas Blackburn discuss ethnobotanical practices of the Tataviam. They note that the "primary vegetable foods in order of importance were the buds of the Yucca whipplei ... acorns, sage seeds, juniper berries and berries of islay (Prunus ilicifolia)" (Heizer 1990:536).
While this is true as a generalized statement, there were many differences in the foodways of the Tataviam who lived at Vasquez Rocks, and those who lived in Placerita Canyon.
Yucca whipplei
Archaeological and botanical evidence suggest that the most important plants to the Vasquez Rocks Tataviam group were the yucca, juniper, sage plants and various oak species. Unlike in Placerita Canyon, the yucca plant (Yucca whipplei, aka "Spanish Bayonet" or "Our Lord's Candle") is often regarded as the most important food source.
As King writes, "yucca provided the most reliable and plentiful source of energy available to people living at Agua Dulce" (1974:5). He adds: "South of Agua Dulce, the yucca within an east-west band two miles wide perhaps represents the most dense and extensive concentration anywhere."
This can still be attested to today, as Vasquez Rocks and surrounding areas in Agua Dulce feature highly dense groupings of large, healthy yucca plants.
The yucca is an extremely versatile and valuable plant. The root and stalk were cooked slowly in stone-lined earth ovens, which produced food that could be stored for up to a year. The seeds, heart and blossoms also provided food, while the thorny stems were a highly useful material used for weaving clothing, baskets, shelters, and for use as straps and fasteners.
The yucca was (and is) also present at Placerita Canyon, but in much smaller quantities. It is believed the yucca was a food that was regarded for more special occasions in Placerita due to its limited supply, with its cordage a very helpful resource, and the sweet-tasting flesh of its stalk. King reports that the main time for collecting yucca was usually in early spring.
Oak acorns
Another plant family that proved useful to both the Placerita and Vasquez Rocks groups were various species of oaks. The scrub oak (Quercus dumosa) was, however, the only oak species that grew commonly in the Vasquez area. Placerita Canyon, as visible today, is an area richer in multiple species of oaks, including coast live oaks (Q. agrifolia), scrub oaks (Q. dumosa), black oaks (Q. kelloggii) and canyon oaks (Q. chrysolepis).
As the yucca was the main food staple in Vasquez Rocks, the various oak species were the main plant food source in Placerita Canyon. The coast live oak and canyon oaks provided a larger and more regular yield of acorns than the smaller scrub oaks.
The preparation of acorns for consumption was a highly involved process that included picking or collecting the acorns, letting them dry, grinding them by hand in a stone metate or bowl, and leaching out the tannins by soaking the ground material in water. After these steps, the acorns finally became an edible meal, often referred to as acorn mush.
Although not the most appetizing product, it has tremendous nutritional value, and its production involved a process that likely brought families together and became a time for social interaction.
Others
The juniper tree also proved an important food source for those at Vasquez Rocks, as well as in Placerita Canyon. Because it was more highly abundant in the Vasquez area than in Placerita, the juniper (Juniperus californica) may have been more of a staple food there. The seeds were probably most commonly dried, then ground into a juniper berry mush, which was useful in making small cakes.
Another plant utilized in both Placerita Canyon and Vasquez Rocks was the holly-leaved cherry (Primus ilicifolia). This plant is still plentiful in both areas. It was used more often for the seed within the bright red fruit, than for the fruit itself. These seeds, like acorns, were ground and toasted before being consumed.
Additionally, the salvia, or sage, family of plants was also utilized at both locations. According to King's report, seeds were collected and then parched, ground and formed into small cakes, which also required stone grinding tools. These seeds were mainly gathered in the summertime and could be stored.
By no means do the plants discussed here represent all of the various plant items used as food by the Tataviam. Rather, they were the staple items that were depended upon for the highest nutritional value.
The evidence of early people's time in these areas can still be observed in the ground stone tools in which they carefully prepared their food, generation after generation.
Knowledge of the foodways of these ancestors allows one to better imagine how it was to live in their time and place, surviving solely on what nature intended to provide.
Perhaps in looking at how those who lived here before us survived on what the land provided, we can gain a new respect and appreciation for the many things we too often take advantage of today.
---
Sarah Brewer Thompson was born and raised in Agua Dulce, where she learned to love and appreciate nature and history. She is a master's student at California State University, Northridge, and a docent at Vasquez Rocks Natural Area Park. Her areas of interest are local history, archaeology and animal studies.