March 2002 — Graves of Ramon Perea (b. 8-31-1838, d. 1-25-1915) on the left, and his wife Antonia D. Perea (d. 2-25-1888, age 34) at the Ruiz Cemetery (aka Ruiz-Perea family cemetery) in San Francisquito Canyon. The cemetery was started by property owner Ramon Perea in 1888 upon the death of his wife, Antonia, who wished to be buried on the hillside overlooking the Perea ranch house. Ramon and Antonia were parents to Margarita and Rafeel S. Perea, who are buried nearby.
Read about Ramon Perea here and here.
---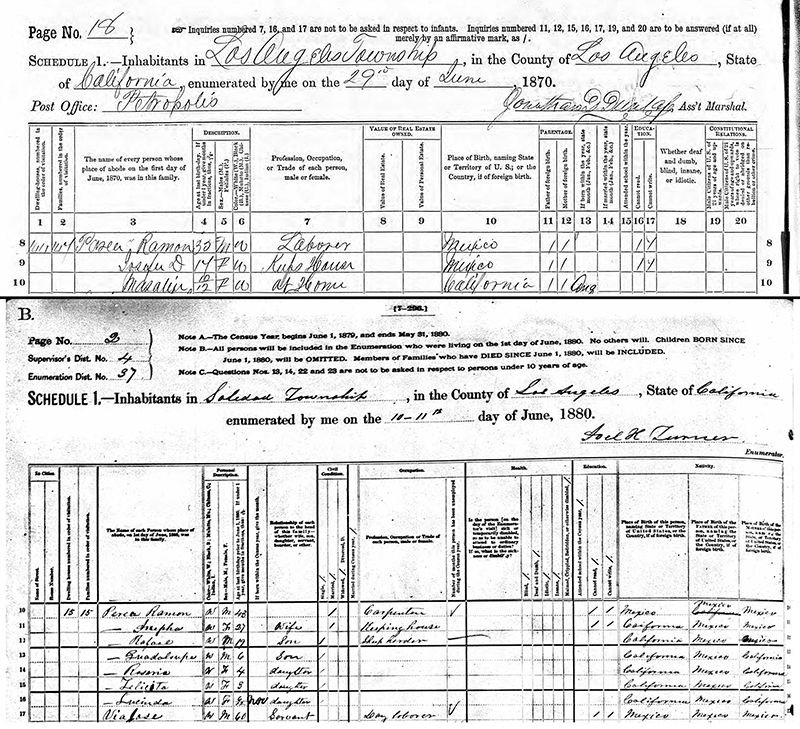 Ramon Perea family, 1870 and 1880 U.S. Census. Josefa (Josepha) = Antonia. She was Ramon's second wife. Click image to enlarge.