Pearle Pardee (Russell) with pet pigs, probably mid- late 1890s. (She appears to be a pre-teen or young teenager.)
Pearle Blanche Pardee (sometimes misspelled Pearl) was born in Pennsylvania on March 30, 1882, to Edwin "Ed" Pardee and Catherine (aka Katherine) Gartner Pardee. Soon after her birth, Ed came west to work in the Pico oil field. Catherine and Pearle joined him in 1884. By 1887 Ed was operating a livery stable in Newhall where he was elected constable (lawman) in 1890. In 1893 he moved the Good Templars Lodge from Pine Street to the triangle formed by Newhall Avenue, Market and Walnut streets where he enlarged it and used it as the family home.
The location shown here is most likely the Pardee property (the triangle) which in 2006 became the City of Santa Clarita's Veterans Historical Plaza.
Ed Pardee died in a 1914 car crash and Catherine followed him in death in 1918. Pearle inherited her parents' estate. By that time she was married to Harry Burton Russell. The couple sold the Pardee House to the telephone company around 1942 and moved to 24933 Walnut Street, where they were living at the time of Pearle's death on June 10, 1958. Pearle was heavily involved in the Newhall community as described in her death notice in The Newhall Signal.
Further reading: Ed Pardee: Keeper of Peace, Maker of News.
This 3x3-inch print is one of a grouping of six Pardee family photos that we suspect were assembled by A.B Perkins in the 1950s and which are badly faded (see below).
---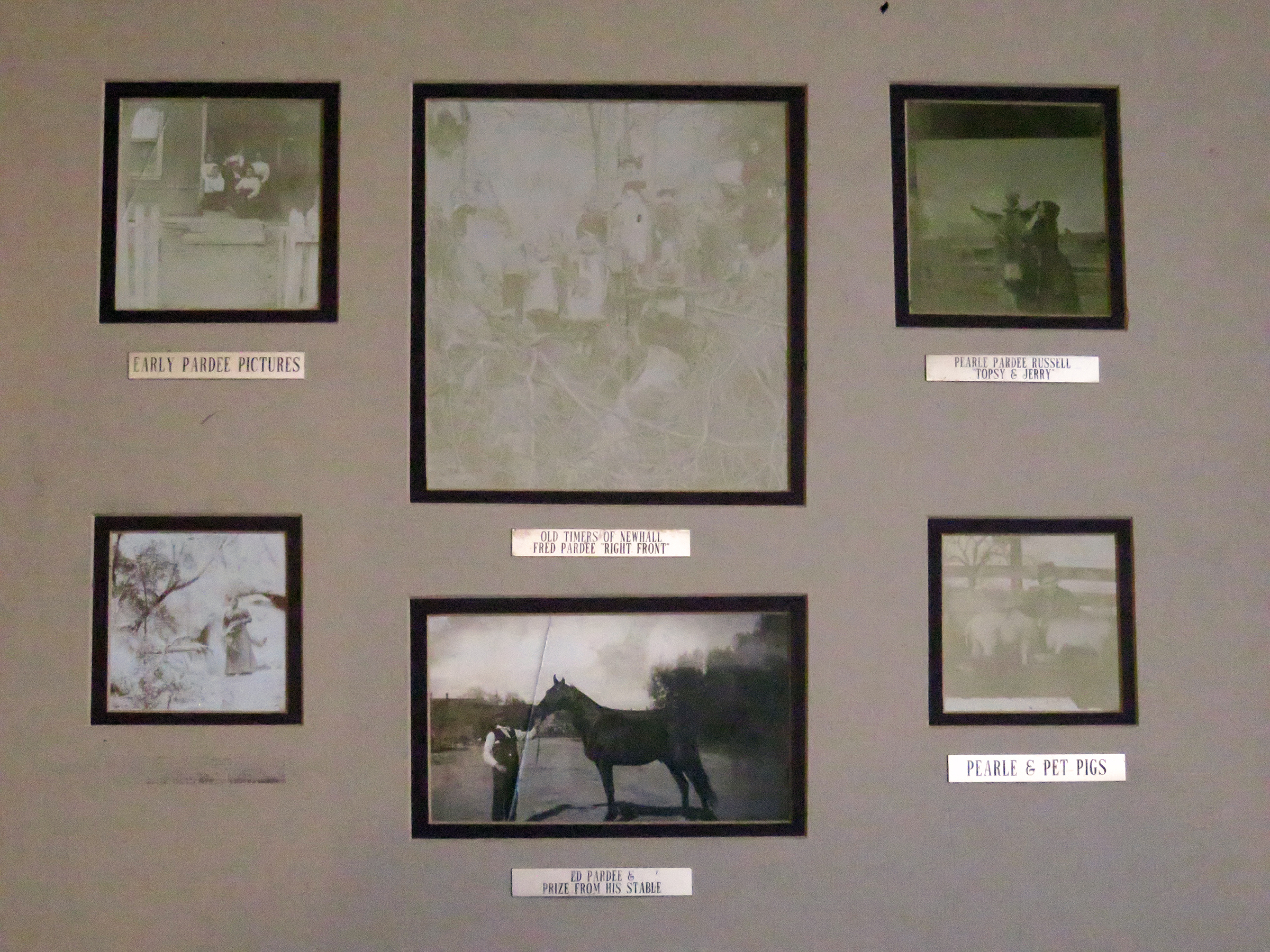 Click to enlarge | Another view
HS9902: 9600 dpi jpeg and archival tiff from original photograph, SCV Historical Society collection.