All we really know is that a photo caption, probably created by historian A.B. Perkins in the 1950s (when Pearle Pardee Russell died) reads: "Old Timers of Newhall / Fred Pardee, Front Right."
The photo probably dates to the early 1890s, considering Fred Pardee's apparent age. The location is unknown; considering the rock formation in the background, maybe it's Pico or Placerita Canyon. Note the corsages. Pearle (probably not pictured) was involved in Eastern Star, so this might be some sort of a Masonic event or ceremony.
According to researcher Tricia Lemon Putnam (2018), Fred Ray Pardee (presumably sitting on the boulder) was born in Pennsylvania April 26, 1886, to Charles Leslie Pardee and Julia Porter Pardee. Charles was a brother of Newhall lawman Ed Pardee, making Fred a first cousin of Ed's daughter Pearle. Charles worked in the oilfields in Pennyslvania before coming to California to work in the Pico oil field. Charles was already in Pico in 1883 when Ed came out from Pennsylvania and joined him there in 1883; so, considering Fred's birth year, Charles must have gone home to visit his family now and then. We know from company records that work slowed down and workers went home over the Christmas holiday. (We don't have employee records for the summer of 1885.)
Fred Pardee had two siblings: Blanche Pardee (Lehman) of Los Angeles and Leslie M. Pardee of Newhall, Los Angeles and Texas. Fred Pardee died in Los Angeles in 1967.
Further reading: Ed Pardee: Keeper of Peace, Maker of News.
This approx. 7x8-inch print is one of a grouping of six Pardee family photos that we suspect were assembled by A.B Perkins in the 1950s and which are badly faded (see below).
---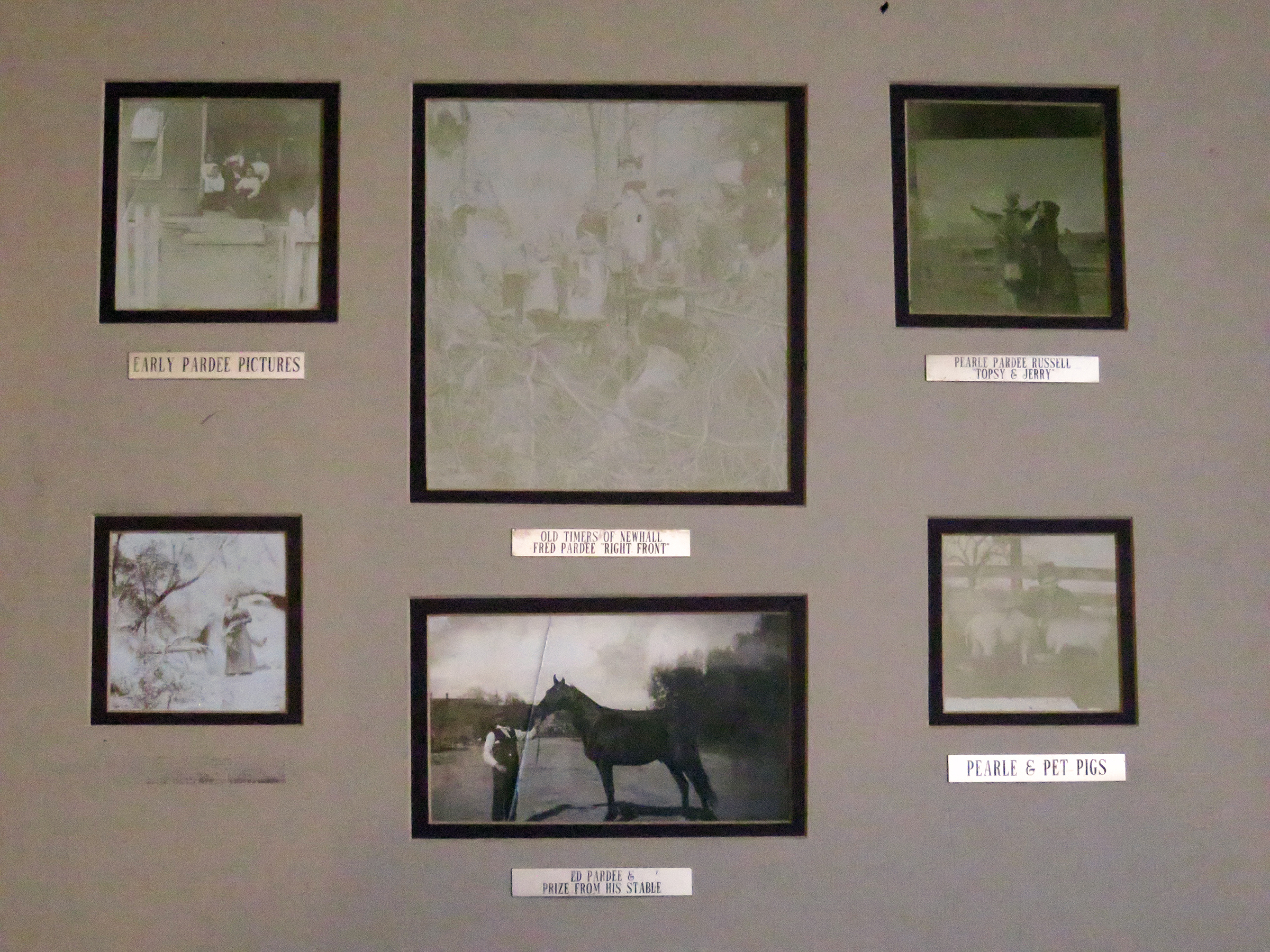 Click to enlarge | Another view
HS9903: 9600 dpi jpeg and archival tiff from original photograph, SCV Historical Society collection.