Unfortunately the caption to this photo, written on a metallic plaque, probably by historian A.B. Perkins in the 1950s, is missing.
It's from a set of photos from the Pardee family, showing scenes in Newhall and Pico Canyon (and maybe Placerita Canyon) in the 1880s and 1890s.
It's hard to tell what she's holding (looks like woodwardia fern), but notice the top hat at her feet. Do you recognize the rock formation? If so, let us know.
This approx. 3.5x3.5-inch print is one of a grouping of six Pardee family photos that we suspect were assembled by A.B Perkins in the 1950s and which are badly faded (see below).
---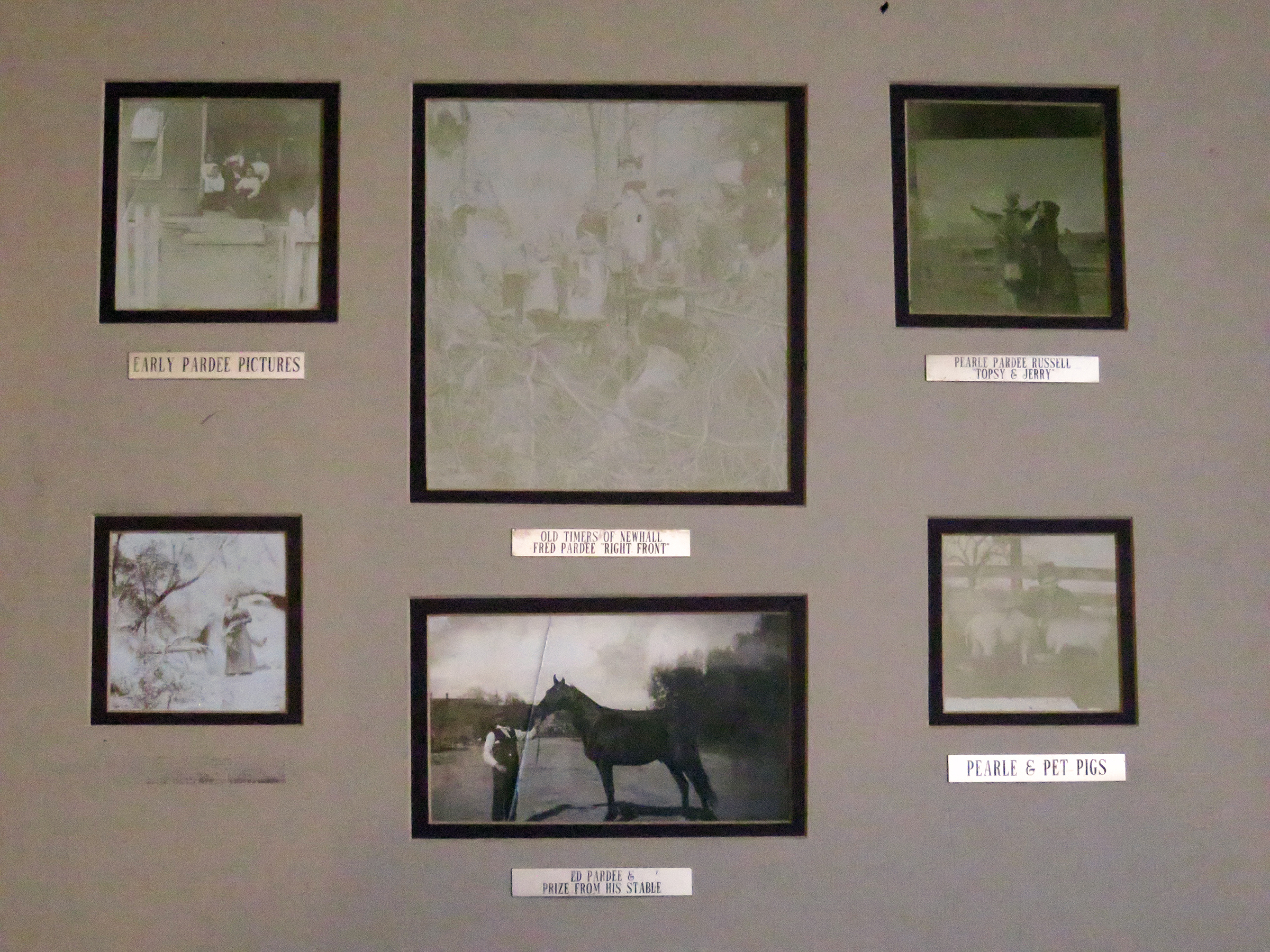 Click to enlarge | Another view
HS9906: 9600 dpi jpeg and archival tiff from original photograph, SCV Historical Society collection.