All we know is that these are members of the Pardee family. Whether Ed or his brother Charles or both (or another brother), we don't know. It's probably the 1880s but could be the 1890s. It's either in Newhall or Pico Canyon.
Ed Pardee came out from Pennsylvania in 1883 to join his brother Charles, who was already working in the Pico oil field. Ed moved his young family to Pico in 1884. In 1887, Ed and his family moved to Newhall where Ed became a livery man and in 1890 a constable. He died in a 1914 car crash.
This approx. 4x4-inch print is one of a grouping of six Pardee family photos that we suspect were assembled by A.B Perkins in the 1950s and which are badly faded (see below).
---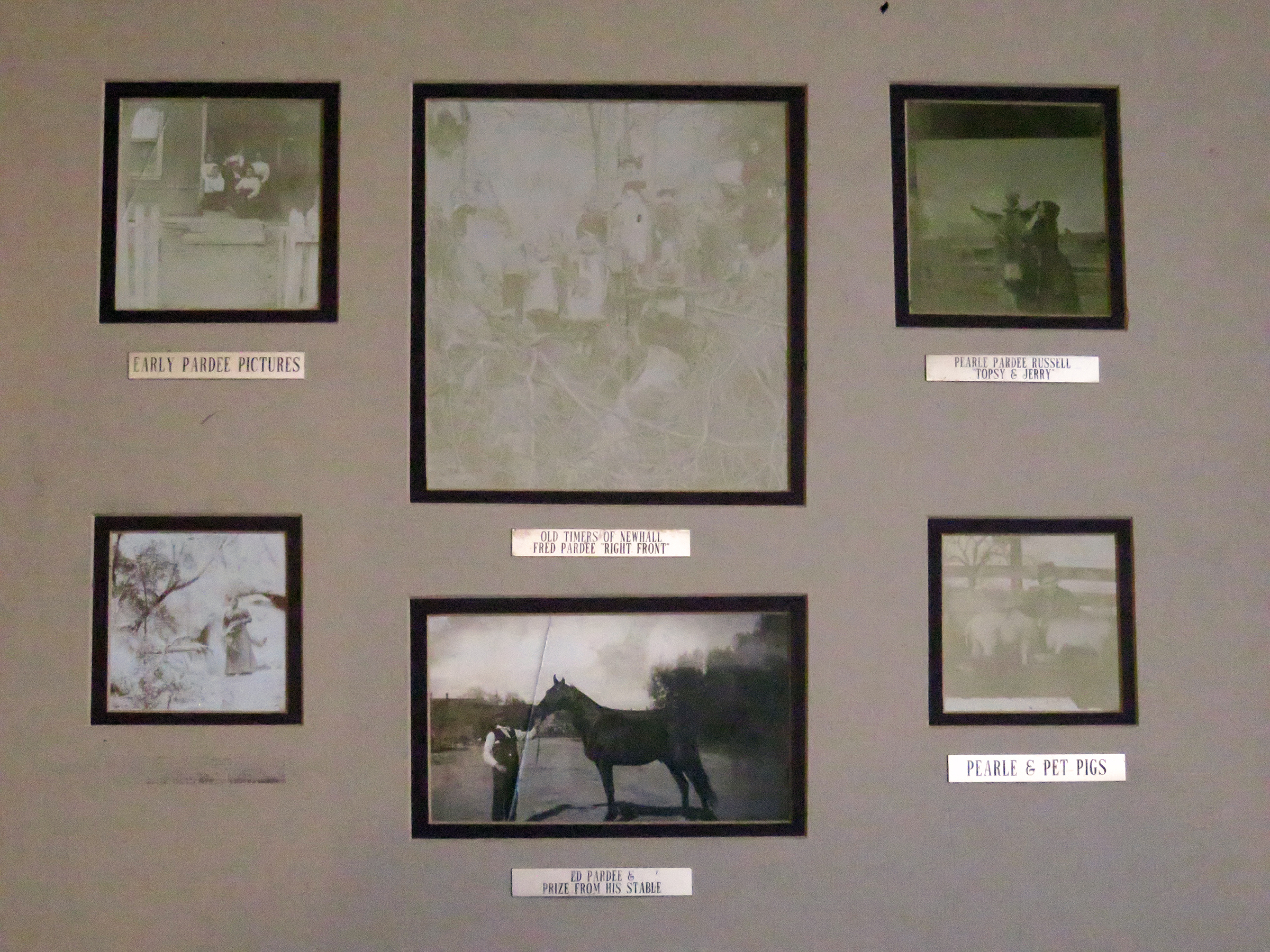 Click to enlarge | Another view
HS9905: 9600 dpi jpeg and archival tiff from original photograph, SCV Historical Society collection.